I Want to Know about Your Ex!
Description
MEET THE CHARACTERS  :)
You: Ha Ji Min
# Ordinary girl with a medium-sized brain
# Pretty
# Has an eyed smile
# Love reading books with your spectacles on
# Like to tease people that you loved especially your brother, Jay
# Bubbly girl
# Does not care much about others
# Your parents had divorced and your father married again
He: Do Kyungsoo/ D.O
# One of the EXO member
# Has a cute smile and a 'pop-out' eyes
# Loves cooking
# Like to do his 'secret' activity-stalking 'her'
# Kind-hearted and not arrogant
# You think he looks cute when he is in dumbfounded
# You know about him and EXO from your bestfriend, Lee Ga In
# Loving and care about you
Him: Kim Jongmyun/ Suho
# Your ex-boyfriend
# You hate him
# A playboy
# Has strong character
# Has a closed relationship with D.O (A/N:you'll know soon)
# His bestfriends are Infinite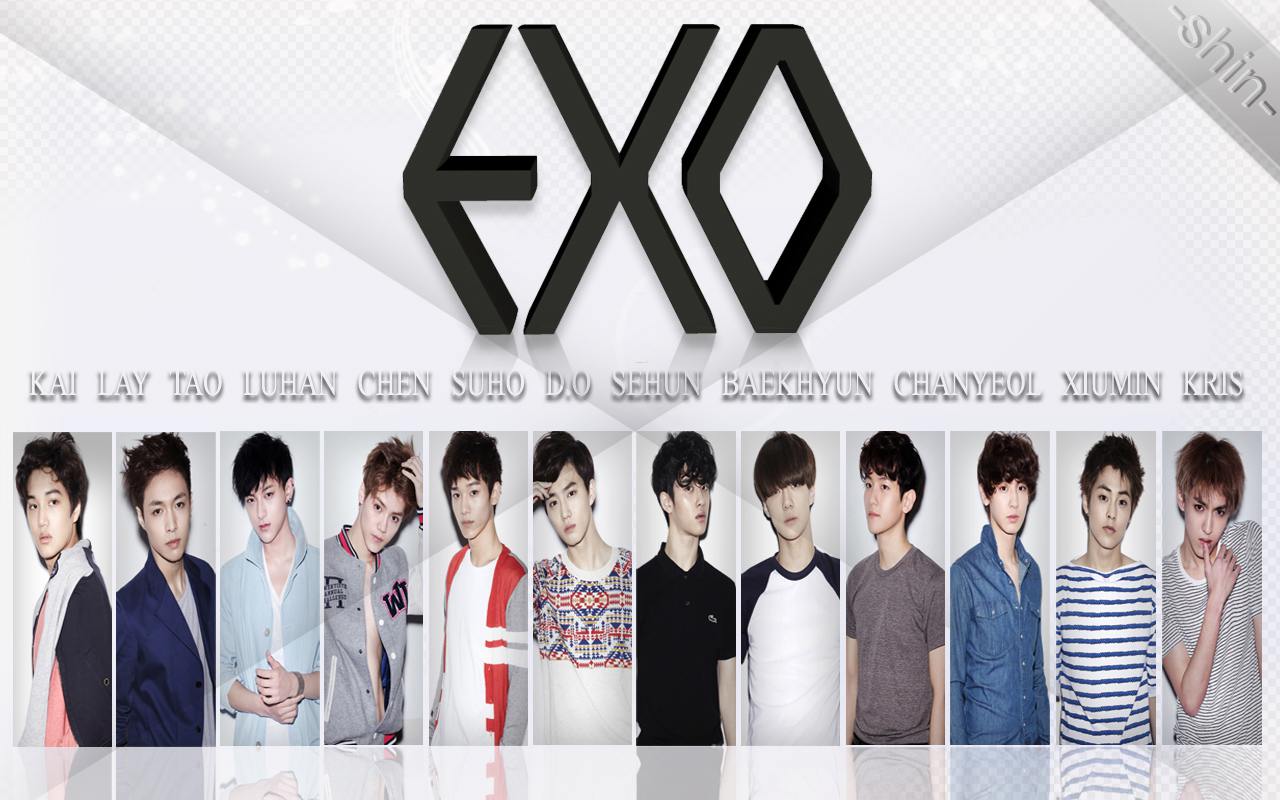 Them: EXO
# The Kingkas in Infinity High School
# Consist of 12 members
# Best buddies of your boyfriend
They: INFINITE
# Best buddies of Suho
# Nice to you when you and Suho were dating
# Lost contact after you moved
# Your bestfriend in INFINITE is Woohyun because he is the expert when it comes to girls' things, which make him so perfect and lead him to NO GIRLFRIENDS!
*A QUICK SYNOPSIS*
She's just an ordinary girl who has a simple life.One day, one of the kingkas in her school bumped into her and confessed to her right away.
"I like you and I want to be your boyfriend.Will you accept me?" he asked out of sudden.Without realising, you noded.Well, you're still in shock, right?
You tried to ignore him, but no matter how far you ran, at the end you could see he is still behind you. He would do anything to get your attention and most importantly your love. Everything he did, do charmed you.
Many things happen along your 'unknown' relationship but you had to accept the feeling that slowly develop in yourself to him.
You are happy with your life now! With your boyfriend who treats you like a queen.Until he asked you...
"Honey~, what is your ex-boyfriend's like? I want to know about your ex" he questioned in sudden.
Your ex-boyfriend.Someone that you really don't want to remember.EVER.The one you once like, once loved and the one who once hurts you.
How will you answered that sudden question?
Would you lie to him or tell him the truth?
Will the pain bleeds again or be cured?
But the question is who will you choose at the end when HE came back?
Foreword
Hello guys!! I'm

heart_chansung

would like to present to you my FIRST EVER FANFICS about my bias, D.O of Exo-K entitled....*druming sounds*
'I WANT TO KNOW ABOUT YOUR EX!'
"I was at loss for words when he asked that QUESTION"
A little help, please:
→PLEASE DON'T COPY OF THIS FANFIC ALTHOUGH I'M JUST A NEWBIE HERE!
→IF THIS FANFIC HAVE SAME STORYLINE, IT'S JUST COINCIDENCE ALRIGHT?! BUT TRUST ME I DON'T PLAGARIZE ANYONE'S STORYLINE, OKAY! 
→THIS STORY IS BASED ON MY IMAGINATION AND IT BELONGS TO ME AND ONLY ME! SO DON'T YOU EVER TRIED TO COPY IT! ARA??!!
→AND PLEASE COMMENT ABOUT THIS STORY MY DEAR READERS~
→DON'T FORGET TO SUBSCRIBE! ENJOY!!!!!!! :))))
* Special thanks to Breathe Graphics for the poster and banner :)