sorry i didnt update i have alot of testing! im just gonna do this short/medium chapter
..................................................................
You woke up and yawned. You squinted your eyes and looked at the clock 6:00 am. "Just in time" you said to yourself. You took a shower and find some dresses for the wedding. You found a cute simple dress in a box wrapped in red you read a note on it " for Hana". You already know Lay gave this to you so you tried on the dress.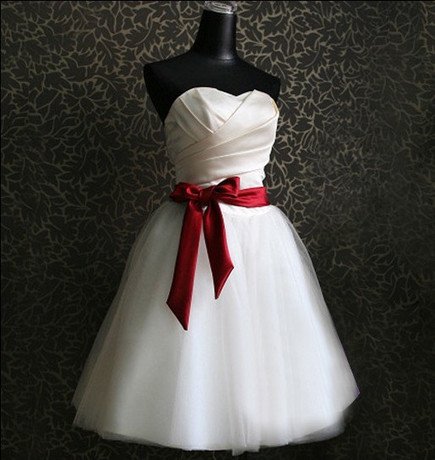 It was amazingly beautiful. You put some flats on and walked downstairs. When you was headed to the living room you saw Sehun, Suho, Baekhyun, Chanyeol, and Lay in suits or tux. You ran over to Lay and gave him a big hug.
Hana- im so happy for you!
Lay- i just realized your pretty
Hana- oh shut up im always pretty
Dad- look at the beautiful bridesmaid :D
Hana- shut up dad..
Mom- you look beautiful! he's not lying 
Chanyeol- yea he's not
Sehun- can we go now?
Lay- we have to wait for Yura!
Yura- im here!
Yura ran over here with her beautiful long dress. Your dad opened the door and walked outside. You all went outside and went inside the limo. On the way to the wedding you saw Chanyeol looking nervous. 
Hana- Chanyeol, Its lay's wedding not yours!
Chanyeol- w-what?
Hana- are you nervous?
Chanyeol- well no..err
Baekhyun- what are you guys talking about?!
Hana- stuff.
You sat still eyeing chanyeol. Now your finally at the wedding! you all stepped out of the car and sat down on one of those seats outside.
You hear the piano play " Here comes the bride " . You saw Yura walking on the grass slowly and quickly coming over to Lay. The music on the piano suddenly changed to Taeyang " Wedding Dress ". The person who was playing on the piano lowered down for the preacher to speak.
Preacher- aasfjldfjsl will you take your bride?
( sorry i dont know how a wedding goes.. )
Lay- i do 
Preacher- will you take you husband?
Yura- i do
Preacher- you may kiss the bri-
Lay and Yura kissed and went to the dining room to eat. You went along too. You sat at the table where Chanyeol and Baekhyun was at. 
Chanyeol- Hana i need to tell you something..
Baekhyun- me too...
Hana- mm..what is it?
Chanyeol- w-we..umm..err
Baekhyun- we both love you..
Baekhyun and Chanyeol akwardly scratched their back heads. You blushed and smiled.
Hana- i love you both too!
Chanyeol- so..umm who would you pick to be your true love?
Hana-..
Baekhyun- is it me?
Hana- well-
Chanyeol- why would she pick you of course!
Baekhyun- cause i look better than you!
Chanyeol- yeaah right.
Hana-  SHUT UP. I'm really trying to be the nice one here! but you guys are about to make me swear! at a wedding!
Chanyeol- sorry
Baekhyun- sorry
Hana- yea shut up,
~
After that good day you guys headed back home and went to sleep while Lay and Yura was packing.
..........................................
im so sorry i didnt update  im really busy.. even tomorrow im having my birthday party..yeah my birthday is on march 29..