Running Man: SHINee Special!
Description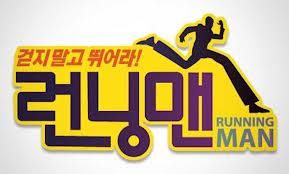 It is just another Running Man
With another guest
BUT WAIT!
What if this is a Running Man special?
With special guest coming?
Foreword
Annyeong! I believe most of you have heard/watched about/before Running Man right? If not, I strongly encourage you to watch this awesome variety show! 
So, what is this fic all about? It is the same as any other Running Man series with the comedic intro, challenging games and of course, the exciting and nerve-wreaking chase.
What will happen if a SM group come to Running Man as guests?
Will they be defeated by Sparta Kook or Ace Jihyo? Or will they defeat them, get the running balls and walk away without having to bear punishments like a boss?
Stay tuned to find out!
[Edited] The previous chapters are all gone because, well, read the notice chapter and you'll understand. 
Disclaimer:
I do not own any characters in the fic except for the plot.
This fic is purely fictional.There is no Running Man: SHINee Special in reality though I hope someday SHINee will appear as guests. 
Please do not plagiarize!
---
Thanks a lot to: WhiteDiamond Graphics ♕!
Thanks a lot to Heavz01!