Description
"We're going to be together forever...no matter what happens. All of us belong together" 
You, a normal girl living your high school life. What happens when you realize you're the opposite of normal? What if the world you're living in isn't where you are meant to be? What happens when you find out you can wield spirit? 
Foreword
Introduction
Lee _____ is a high school girl who is stubborn, doesn't care about love and friends, and is strong-willed. Even though she is all of this, she's also warm-hearted and kind, she just thinks her school is filled with idiots. 
One night when she was going home, she runs into a boy. That one encounter changes her life. Something inside her awakens. 
She goes through so many experiences as she finds out more secrets about herself and her family. What she's suppose to be and what she has to take care of. She has to choose between the right thing to do and what her heart tells her to do. 
A fanfic staring you, Kim Jongin and Park Chanyeol. You have to live in a whole new world call "EXO Planet" with 12 guys who leave you breathless. You find yourself in a special relationship with two of them. You happen to be the most powerful being on the planet. Can you handle the new life and find out just who your true love is? 
Main Characters
Lee ______ (You)
17

Power: Spirit

Stubborn

Doesn't like being too girly

Warm-hearted and Understanding

Rude to people she doesn't like
Kim Jongin (AKA Kai)
18

Power: Teleportation

Cold-hearted and rude

Sad past

Caring but doesn't show it
Park Chanyeol
18

Power: Fire

Cheerful 

Always smiling

Likes to make people smile

Secretly lonely and depressed but doesn't show it 
Byun Baekhyun
Do Kyungsoo (AKA D.O)
Kim Junmyeon (AKA Suho)
Oh Sehun
Wu Fan (AKA Kris)
Kim Min Seok (AKA Xiumin)
Lu Han
Zhang Yixing (AKA Lay)
Kim Jongdae (AKA Chen)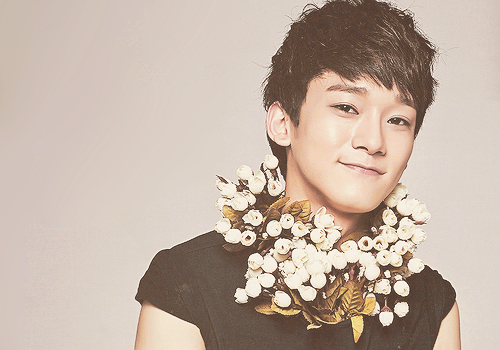 20
Power: Lighting/Thunder
Huang Zitao (AKA Tao)