Description
||Cupid's Kitchen ||
||~*~||
||Main Characters||
---
||Kim Joonmyun; SUHO||
||General Manager||
||Although he is the general manager, he has lack of control over staff and is often seen as too kind and innocent.
Constantly has team meetings/team bonding events even though many believe his methods of strengthining the team is out of date and useless-
thus earning complaints from staff and poor attendence.
Overseas general restaurant operations, hires and manages staff, and he works with the Executive Chef on marketing.
Often ridiculed with 'grandpa' jokes for his out of date methods and has a weak spot for a certain forgetful Server that he cannot bear to fire.||
---
||Wu Yi Fan; KRIS||
||Assistant General Manager||
||Even though he is not the general manager, he is feared by the entire staff- with the exception of the young, genius, beastly-looking Pastry Chef.
Has a known weak spot for the General Manager, but other then that he is often seen cursing or swearing at the rest of the staff.
Overseas general restaurant operations with the General Manager
Assists with hiring and managing staff; Assists with ordering and keeping inventory
Often takes on management of the bar area.
Finds himself taking on late night shifts to watch over the Pastry Chef- secretly.||
---
||Kim Min Seok; XIUMIN||
||Executive Chef||
||As a baby face, but personality is completely opposite of his looks. Is often seen arguing with Assistant General Manager over matters regarding the Kitchen.
Coordinates kitchen work, creates recipes, creates and adjusts menu
Monitors and controls food costs and inventory
Works with General Manager and Assistant General Manager on marketing
Cooks for large events or special occasions
Gets yelled at for secretly eating pastries given to him by the Pastry Chef - though he believes it's a jealousy issue with the Assistant General
Manager.
Gets caught daydreaming often due to a certain Line Cook.||
---
||Do Kyungsoo; D.O||
||Chef de Cuisine/ Sous Chef||
||Is often refered to as ' Mama Do' for his kindness towards staff and motherly like traits.
Is strict in the kitchen because he considers the kitchen as his.
Responsible for daily kitchen operations; basically runs the kitchen
Directs Line Cooks; Works with Executive Chef on designing and creating new recipes
Assists with ordering food and keeping inventory.
Is constantly harrassed by a certain playboy Sommelier/Bartender- who he may or may not have feelings for.||
---
||Huang Zi Tao; TAO||
||Pastry Chef||
||Known for his smart remarks and cold stares, however he is recognized for his talent in Pastry making-- despite his age(Somewhat).
Responsible for preparing dough, baked goods, baked desserts
Often works overnight or in the early morning hours
He has a hidden personlity that is kind, playful, sweet, and delicate- much like the desserts he makes.
Is close with the  Busser and touchy Executive Chef, who loves his pastries, and often goes to him for advice.
Is often in sticky situations concerning the Assistant General Manager- who he is ually attracted to.||
---
||Kim Jong Dae; CHEN||
||Line Cook (1)||
||Appears to be kind and innocent at first- only to be totally opposite.
Prepares food in the kitchen; Works the Broil Kitchen station; Recieves directions from Sous Chef or Executive Chef
Constantly teases his fellow staff members- mostly teasing the Executive Chef.
Is often yelled at for singing while cooking because it distracts other staff memebers in the kitchen.
Has a handful of pet peeves that all somehow link back to the Executve Chef. ||
---
||Park Chanyeol; CHANYEOL||
||Line Cook (2)||
||Appears to be hyper 24/7.  Is always getting yelled at for non-stop chatting during meetings and is extremly accident prone in kitchen
However, the dishes he makes are exceptionally good- despite his apperance.
Prepares food in kitchen; Works the Grill Kitchen Station; Recieves direction from Sous Chef or Executive Chef
He is (usually) never seen without a smile on his face and holds a strong attraction to a certain fellow line cook.
Finds himself in 'sticky' situations involving fizzy drinks.||
---
||Byun Baekhyun; BAEKHYUN||
||Line Cook (3)||
||Has a pretty face and is often found in trouble along with a fellow line cook- who he is strangely attracted to.
Has creative ideas and wishes to one day be a Sous Chef; He's known for his greasy comments and lovely voice.
Prepares food in kitchen; Works the Fry Kitchen Station; Recieves direction from Sous Chef or Executive Chef
Is a closet fashionista- he works those jeans well. Is made fun of  by a certain troll line chef due to his girly like hands.
Often seeks others for advice as he lacks in the common sense area.||
---
||Kim Jong In; KAI||
||Sommelier/ Bartender||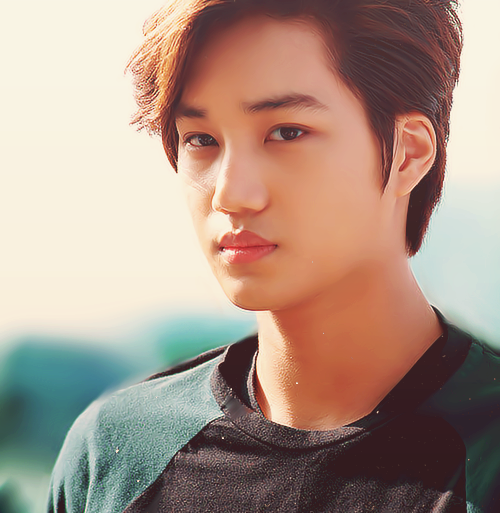 ||Is known for his playboy past and his godly looks.
Educates about wines; suggests wines that are suitable for guests' meals; orders and keeps inventory of wines
Takes drink orders through servers or directly from guests- if they requestion him, which the female guests usually do.
Is often yelled at for openly flirting with guests. However has a strong ual attraction to a certain wide-eyed  "Mama' of the kitchen.
Cannot keep his hands off of said 'Mama'
Doesn't like to show his soft side- but he certainly has it.
Is serious when it comes to his wines.||
---
||Oh Sehun; SEHUN||
||Busser||
||Is known for his cold-like personality but strangely attracts various of older female costumers due to his youthful, y looks.
Hopes to one day work in the kitchen and admires the General Manager.
Cleans and Clears tables; Pours water for guests
Has a obvious crush on a certain baby-faced Hostess.
Often complains to a Pastry Chef who is close in age.
Is constantly yelled at for being cold to guests.
Has a soft, adorable side that only appears in the Pastry Chef's Presence.||
---
||Zhang Yi Xing; LAY||
||Server||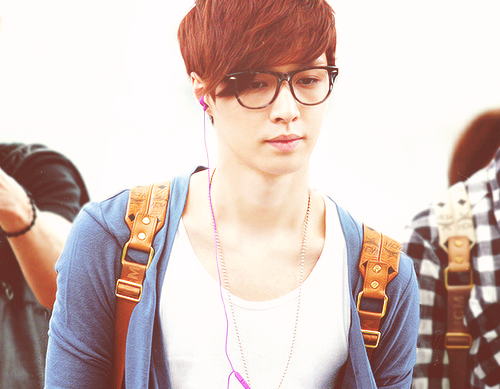 ||Is blank-faced and absent minded most of the time. Often forgets to write down orders and table numbers. 
Attends to guests and takes orders; offers informations and suggestions about the menu- though he forgets whats on the menu.
Prepares Checks and collect payments; childhood friends with Assistant General Manager and is close to the baby-faced Hostess.
Is constantly drawn in to the kindness of the General Manager. Is the only one who looks forward to team meetings/events.
Admires the General Manger.
Has a low tolerance for alchohol.||
---
||Lu Han; LUHAN||
||Hostess||
||Greets customers at the door; assigns guests to tables; provides menus to guests and cleans them afterward; schedule reservations; answers phone
Is known for his baby-face and playful personality.
Attracts many constumers- both male and females. Finds that he questions his uality thanks to a young busser.
Gets in trouble due to his schemes with a certain forgetful- but devious- server.
Is usually mistaken for innocent due to his face-but his personality is totally different.||
---
||*~[ Other Minor Roles will be filled with various of other idols that I love and worship]~*||
Foreword
||Cupid's Kitchen ||
||~*~||
---
||
~{LOL, guis go ahead and shoot me for starting another fic- but my 3 doors down and taming of the beast is ending soon so i decided to start this one and my other fic called Intoxicated by you. Anywas~ Yeah....EXO= Fine Dining Style}~
||
---
||
||-MAIN- Couples||: Baekyeol, Taoris, XiuChen, SuLay,HunHan, Kaisoo
(Hints of other couples ;D)
||
---
||Genre||: ,Fluff, Comedy, Romance, Drama
---
||
||Theme||: Fine Dining
||
---
||~*{I do not own any gifs used in the making of this story & yes there will be but only a few chapters. Poster by kookie from Insane Desire shop.}*~||
---
||Seunsangnim's Collection||: