Description
Every member of the royal family needs a bodyguard, and so does the Crown Prince Byun Baekhyun.
What happens when this particular female bodyguard that got assigned to protect him wasn't anything he expected?
Hello my lovely readers! Goddess is back with a new fic for you!
This time featuring, due to SERIOUS popular demand......BYUN BAEKHYUN OF EXO!!! *whoohoo!!*
(Ps this fic is a period fic, set in the Joseon Dynasty)
Who said bodyguards were only supposed to be men?
Prince Baekhyun certainly doesn't think so. Despite his father insistence on getting him stronger and more competent male bodyguards, Baekhyun insists on getting female ones instead.
For one simple reason.
They were girls. Heh.
Despite being the future ruler of the country and what not with responsibilities and bla bla bla, Baekhyun was also one hell of a player. Womaniser. Cassanova. Yeah, you get the idea.
He flirted with maids in the palace all day long, and what was better than to flirt with his bodyguards! He insisted on getting pretty and y female bodyguards so that he could have his way with them like the player he was, and even held election processes to find them.
Even though they were interviewing for the bodyguard position, fighting skills and swordplay were never tested. Baekhyun was only interested in their pretty faces.
Which was why, when an assasin attempted to kill Baekhyun, his incompetent bodyguards who only knew how to do their hair and put on makeup was unable to protect him, causing the great crown prince to get hurt. Ouch.
The King was furious, and demanded to change his bodyguards at once. But a true player would never give up even when he git hurt himself, no no no.
Baekhyun insisted on having a female (pretty one mind you) bodyguard no matter what. The King was angry beyond words and was about to get into this familiar bicker with his son, when his wife, the Queen granted Baekhyun's request to his surprise.
Baekhyun was happy to have his request granted and leapt away happily, reverting to his usual player ways.
What he didn't expect was how different this particular bodyguard was. That she would be completely immune to his charm and tricks. That she was even worse than other male bodyguards out there.
Would Baekhyun be able to survive her strict rules?
Would he continue to hate her as he swore to?
Or would our dear crown prince finds himself getting attracted to our heroine?
Foreword
Every member of the royal family needs a bodyguard, and so does the Crown Prince Byun Baekhyun.
What happens when this particular female bodyguard that got assigned to protect him wasn't anything he expected?
---
HER: HAN EUNBYUL
AGE: 19
Byul (read as Byeol) was one of a kind. She was one in a million, a truely unique girl that one would never be able to find anywhere else.
I mean, which girl would prefer using her time to practice swords play and martial arts instead of dabbing their faces with makeup or choosing the latest fabrics to make their new clothes?
To some, Byul wasn't even really a girl. This tomboy found herself in situations only boys did, like fighting with gangsters and climbing large tress.
However, Byul didn't care about what others thought. She had a passion for fighting and she was good at it. Her agility made her a strong opponent, even to other stronger males out there. Which was why Byul actually graduated from Martial Academy and was even one of the top students there.
She wanted to be a bodyguard, to serve to royals and repay the debt that her family owed the kind Queen in the past. She wanted to be the one to save their King, a heroine, a better bodyguard than any of the boys out there.
Which was why Byul was utterly devastated when she was announced to be Crown Prince Byun Baekhyun's bodyguard. Sure he was the crown prince, but have you even met a more childish guy than that?
Oh gosh, Byul wasn't even sure if she could stand hearing him talk. She disliked his airy attitude and cocky ways, and she could safely say that the feeling was more than mutual.
What happens when our dear tomboy finds herself dabbing in the business of love?
Assassins she could handle, no problem. But what about the matters of the heart?
Would Byul be able to handle the attraction?
HIM: BYUN BAEKHYUN
AGE: 20
Baekhyun was also one of a kind.
Read the history textbooks here and there and go around the world to investigate all the rulers of the world, you'd never find one as rotten as this one.
It wasn't that Baekhyun didn't have the leadership skills. He did, and he would be a marvellous ruler if he just channeled his efforts in the right direction. He had the brain and the wits.
But no, Baekhyun just chose to spend his time in the company of his many beautiful ladies, wasting his youth away.
There wasn't a bigger player than Byun Baekhyun in the whole land of South Korea, and what made him even more notorious than the others was because of his status. Maids and female attendants in the palace were eager to get into the Crown Prince's good books since he was royalty, and all of them hoped that he would somehow pledge his undying love for them.
Like real. Baekhyun was too much of a player to focus on one girl only, except for someone, which we would only have to find out who it was with time.
Baekhyun wasn't entirely set back by his injury when the assassin managed to shoot an arrow at him. At his arm nevertheless, but still it was a part of him. Someone else might have summoned the best bodyguards to guard himself immediately, but Baekhyun didn't find it necessary.
He wanted a female bodyguard, no matter how weak at fighting she was.
He was delighted when his mother sent him a female bodyguard, and an exceptionally stunningly beautiful one at that. He thought it was a good time to have another fling and was even contemplating on extending this usual fling by a few days, seeing how pretty this one was.
What he didn't expect was how different this bodyguard was from the others. She wasn't even vaguely similar to any other girls he had met.
Would Baekhyun be able to handle her?
Would he be able to charm her or would he get charmed by her instead?
What happens when the crown prince falls for his bodyguard?
OTHER CHARACTERS:
Park Chanyeol: Baekhyun's cousin, a prince as well.
EXO-K: Minor princes in the palace. All of whom grew up with Baekhyun together and were great friends with each other.
And, TINY TINY BITS of EXO-M
(EXO-M parts are going to be VERY little okay? SUPER. And they aren't going to appear any time soon. I tried to fit them in as best as I could so yeah. I'll make up to EXO-M lovers some time later okay? :D)
By the way, they are ALL supposed to be dressed in traditional hanboks but I can't find any pictures of EXO in them. ): So use your imagination okay? I repeat, this is a PERIOD FIC.
POSTER: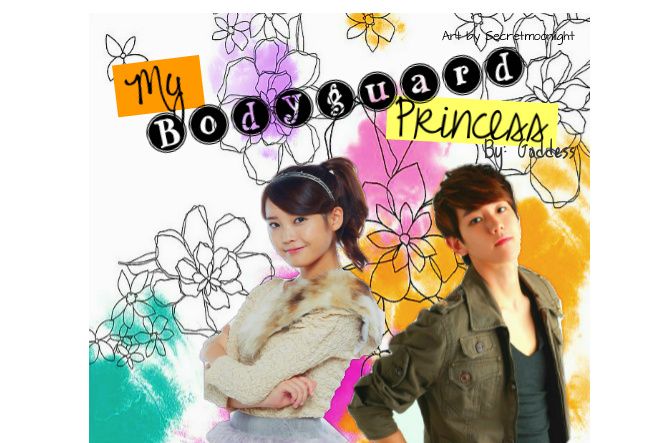 By Secretmoonlight
By --maniac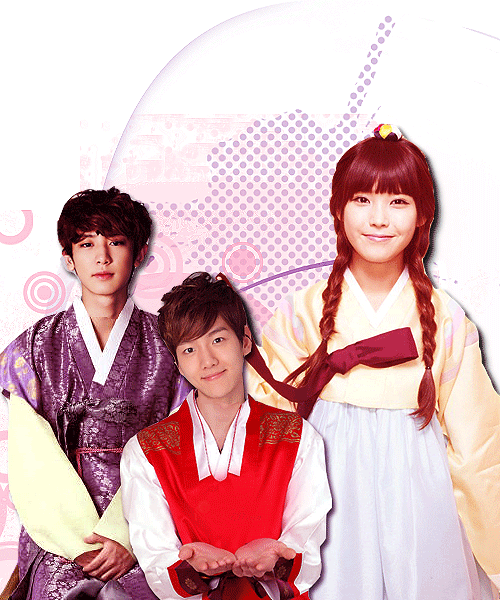 By thederpchanyeol
By Cutiepieangel
By Beautifulove
By HNsenpai
By miaalternifora
By JAMLilover
By imankarmilla
By Hatsu_
 By UnicornYixing
By IsabellaChocolate
By daetofu
By seasidecarnival
By annthemaknae
By supers
By luxury15
CHECK OUT MY OTHER STORIES
ALL RIGHTS RESERVED GODDESS 2012
NO PRINTING, REDISTRIBUTION, REPOSTING, PLAGIARISING ALLOWED. IF SPOTTED PLEASE NOTIFY IMMEDIATELY.