BOBA! Closed, thank you for the good memories!
Description
1. we are a closed, 19+ nsfw roleplay.
2. minor muns and muses ( those born after 2002 ) are not allowed. more banned fcs include: txt, enhypen, treasure, bts and loona's olivia hye are banned due to not wanting to be associated with nsfw. those that do not wish to be roleplayed. deceased and married idols. and those who have been in police invesigations and scandals.
3. please reach 50 tweets within 24 hours of your verification. inactivity for 48 hours will result in unverification.
4. one account per person!!
5. no dating ban, date whomstever you'd like! no m-preg or pregnancies.
6. unlimited tcc/cc's. however please do not be constantly cc-ing. admins have the right to restrict how often you cc. tcc's last for 72 hours.
7. semi/hiatus for a max of two weeks! we ask those on semi-hiatus to be active at least every 72 hours. password: what's your go to boba order?
8. tl is unrated. please do not spam post , especially during an active tl, and do try to warn tl if you do plan on posting . keep tw/cw and ooc talk off tl.
9. please dm base for any issues regarding the roleplay or any members. we will work on a three-strike policy, to which after three-strikes will result in a kick out and possible blacklisting.
1. read the rules + subscribe! upvotes are not required but appreciated 
2. check the masterlist to see if your desired faceclaim is available. Need some help deciding? Take a look at our Wishlist. we only accept asian fc's within the korean industry and please mindful of banned fcs.
3. comment below with: fc, group, ooc age/ic age, tz and password
4. create or clean an account within 24 hours and mention base to be verified.
5. username format is @bbaname or @bbaname. please try to not use initials
6. follow base + members before mentioning to be verified.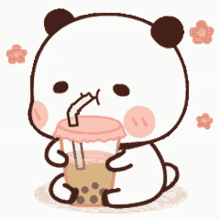 % masterlist
taken reserved00
 

ateez: san
bae173: yoojun
blackpink: jennie
gi-dle: minnie11
nct: mark jisung
red velvet: seulgi joy11
svt: woozi jeonghan mingyu
joshua hoshi wonwoo dk11
skz: hyunjin felix changbin 
the boyz: chanhee09 younghoon
 
soloist:  jo yuri 
others: