VALENTINES DAY EXO SECRET ADMIRER ROMANTIC STORY GIFT EXCHANGE OPPORTUNITY
Description
annyeong exo l's
first off, this is inspired by Scarlet_Sky's EXO Secret Santa (check it out, also i asked her if it was ok already in case anyone is wondering, so she knows that i am doing this already)
and second please read the following carefully..
Foreword
💖 information corner 💖
annyeong!! thank u for checking out my exo secret admirer valentine's day gift exchange!!

calling attention of all exo-l's/writers/future secret admirers!!
i know christmas barely passed and new years is yet to happen but i cannot wait anymore lols
dear exo-l's, writers, and future secret admirers,
valentine and love is in thee air and we are in need of secret admirers!!
please come join this EXO SECRET ADMIRER ROMANTIC STORY GIFT EXCHANGE!!
u do not want to miss out on this experience and opportunity!!
it'll be fun and romantic just perfect for the upcoming season and holiday!!
💝 so what's a secret admirer? 💝
pulled off of google: someone who shows that he or she thinks highly of a person (as by sending flowers) but keeps his or her identity a secret from that person..
however, this will not be in flowers but gifted stories!! i want to continue jessie's gift exchange tradition in which participants are assigned a person to whom they will give a gift 💝 to but for valentine's day rather..
this is to make someone happy, get to know new people, and share some love with fellow exo-l's!!
even if u r not a writer, u can enjoy reading everyone's story at the end.. it's a win for everyone!!
all i ask is that if u r interested in being a secret admirer writer, do not waste my time if u aren't going to actually write a story and just want to get one, i find that really rude and unfair to the rest of the admirers and those being admired.. i am sure that they would like their hard work to be appreciated and to be able to get a gift from their admirer so please refrain from doing so i cannot stress this enough.. or at least be kind and honest about it..
💘 rules: 💘
the identity of the gift giver secret admirer is to remain a secret and should not be revealed before the event ends..
respect the commitment u've made to the exchange.. there's nothing more disappointing than an admiree receiving no gift.. if u find that u can't complete or post ur gift by said dates, don't hesitate to message me before february 7.. 
don't reveal who ur admiree is before the event ends.. it would spoil the fun! 
nfsw content is allowed as long as it's mentioned in ur assigned wishlist and if i can find secret admirers and writers who r ok with writing it..
ur story should contain at least 1000 words in length.. aside from that, u r free to write as much as u want.. it can be a oneshot, twoshot, threeshot, or short story.. whatever u want it to be..
do not post ur gifts before february 14th 12 am kst..
please do not be creepy, stalker-like, or weird..
❤️ guide: ❤️
sign up: is open until january 15th.. to join, please subscribe or comment below ur interest by putting a symbol of ur choice and i will pm u so u can fill out the wishlist below (or u fill out this google form link)
assignments: after january 15th, assignments and corresponding wishlists will be sent to everyone by pm..
gift reveal: u may post ur gifts february 14, 12 am kst.. please comment or send me a link once u have this up so i can link ur works here and u may notify ur admiree too!!
tip 1: if u need help converting the time to see when u need to post ur story use this website!! it is very helpful!! i already set it to kst for u!! all u have to do is put in the right date (2022 february 14) at 00 (12 midnight) 00 click submit then in the box that says in with (type in a location to change beneath it) put in ur location and then bam!! u get the time u need to know when it is 12 am february 14 in ur time zone!!
if u find that u are unable to post ur gift in time, please contact me (at the latest on february 7) so i can organize a replacement.. as much as i want to avoid this, i understand things come up and life gets in the way so the sooner i know the better, so please inform me asap if this is the case, there's nothing more disappointing than an admiree/admirer receiving no gift.. if u can't post ur gift, please don't hesitate to message me before february 7 so i can make arrangements in time for the event or we can negotiate and reach a compromise..
note: ur story does not have to be completed by then, just as long as u have the foreword up by then.. if u want to have it finished, go ahead but it is not 100% necessary.. however it should be done before march comes to ensure that the admiree gets their gift in full..
any updates/reminders regarding the event will be posted here.. so subscribe if u plan to be an admirer that way u can get the updates!!
tip 2: if u have questions about ur admiree's wishlist, please contact me and i will forward ur question to them, this way, we can keep ur identity a secret..
❣️wishlist:❣️
please copy/paste the following questions and answer them via pm after commenting ur interest with a symbol of ur choice or fill out this google form link: 
which pairings do u prefer?? [name at least 3 different ones so ur secret admirer has enough options to choose from.. of course u can name a personal favorite!! allowed are member x member, member x oc, and member x reader pairings..]
which genre(s) do u prefer?? [name as many as u want..]
do u have a trope/an au u want to be included in ur gift?? [again, it's encouraged to give ur secret admirer several options, but the choice is up to u..]
anything else u want ur secret admirer to know??
r u available to pitch in with a oneshot if necessary (in case someone drops out of the exchange and can't finish their gift)?? [yes/no/maybe]
what is ur general preference when writing!? [member x member / member x oc / member x reader]
is there anything u don't want to write?? [genre, pairing, nfsw content, etc..]
that's it!! if u have questions, either write a comment or send a pm.. i will try to answer as soon as i can, thank u for reading..

so come on then let's have some extra fun!! i can't wait to start assembling these gifts!! please share and promote with ur friends who are also exo l's or those interested in participating in this once in a lifetime romantic gift exchange..
with so much love!! ❤️🧡💛💜💙💚🤍🤎🖤❤️‍🔥💞💕💖💗💓💝💘💟❣️

—sojuri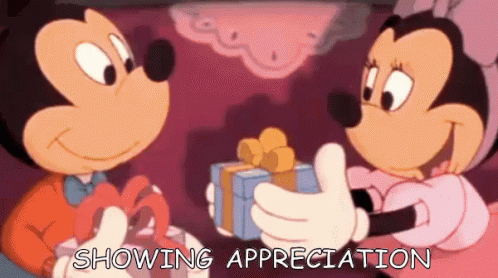 p.s. this is what i will look like while waiting for people to sign up for this romantic gift exchange: