ㅤ「 🍓🌙 」ㅤ𝙨𝙩𝙧𝙖𝙬𝙗𝙚𝙧𝙧𝙮 𝙢𝙤𝙤𝙣ㅤ— ㅤopen and welcoming !ㅤ 𝘤𝘰𝘮𝘦 𝘢𝘯𝘥 𝘫𝘰𝘪𝘯 𝘶𝘴 𝘢𝘯𝘥 𝘸𝘦'𝘭𝘭 𝘨𝘪𝘷𝘦 𝘺𝘰𝘶 𝘵𝘩𝘦 𝘣𝘪𝘨𝘨𝘦𝘴𝘵 𝘴𝘮𝘰𝘰𝘤𝘩 ! ㅤ ੈ✩
Description
@ddalgitsuki
about us
basic information
now playing
we love iu senpai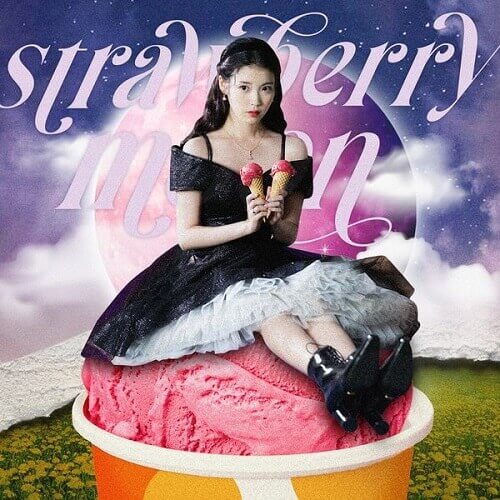 rules and guidelines
if u skip, u get hit.
one. no double accounts allowed. 
two. love is love! there's a one week dating ban. we accept moving couples (1/8), just make sure to it state in your application. do not ualize minors. marriage and pregnancies are allowed but no m-preg. 
three.  you're allowed to cc twice per month and tcc's will be granted depending on your participation on the activities inside the roleplay. 
four. activity it's a must for a sucessful community so make sure to be active at least 3 to 4 times per week! inactivity for over 5 days will result in a removal of the community and once removed you're only allowed to comeback after 3 days. the password is your favourite fruit. please note that changing dps, bubble roleplaying and hiding in dms does not count as being active. 
five. no god modding, bubble roleplaying, facechasing/otp chasing. no mention of triggering topics inside the roleplay are allowed. 
six. three strikes and you're out or depending on the severity of the situation (eg. bullying, targetted harassement, etc.) you can and you will be banned and blacklisted. 
seven. be welcoming and warm towards everyone. no blocking or unfriending is allowed. if you have an issue with anyone either simply unfollow or reach the admins for a possible better solution. 
eight. last but not least, have fun!
how to join
u r going to join us??? yaay!
one. 
subscribe to the thread and upvotes would be very much appreciated. 
two.
check the masterlist for your desired muse! 
three.
comment bellow in the correct format!
four. 
once accepted you have 48h to send in your link via dm an wait for further instructions!
check here
application format
the lists
not allowed: deceased, those who wish to not be rp'ed, those involved in scandals.
masterlist
taken reserved00

aespa: karina22 ningning22
ateez: mingi22
blackpink: rose jennie
bts: jungkook yoongi22 jimin22
enhypen: jay22
itzy: ryujin22
izone: minju22nct: jaehyun sungchan22
lightsum: sangha22
red velvet: joy seulgi22
seventeen: minghao
tbz: juyeon
twice: nayeon22 tzuyu22
txt: yeonjun soobin22
---
wishlist
bla bla bla
---
couples
tba