๑•́ ₃ •̀๑ 𝐘𝐔𝐌!     ››    [HIATUS]
Description
YUM! roleplay。
featured.
featured.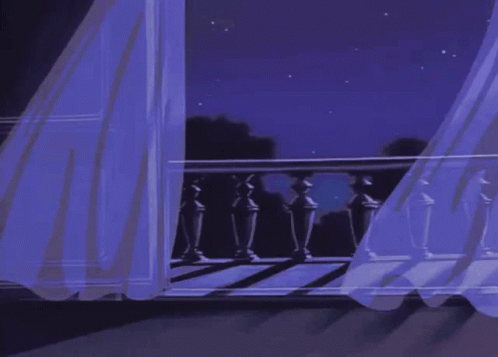 ml/wl
scroll down.
legends
:
admin reserved taken tcc
actress.
davikah hoorne
aespa.
karina giselle Winter
astro.
eunwoo
ateez.
wooyoung
blackpink.
jennie rosé jisoo lisa
bts.
jungkook v suga rm
enhypen.
 sunghoon
FROMIS_9.
SAEROM
got7.
jinyoung 
ikon.
dk
itzy.
ryujin yeji
iz*one.
minju
KEP1ER.
xiaoting mashiro
nct
.
jaehyun johnny Mark haechan  taeyong doyoung winwin
oh my girl.
arin
others/model 
yueun
jooyoung Sab Zada Yury jungeun
pentagon.
yeoone
red velvet.
joy seulgi Yeri
seventeen.
mingyu Hoshi dk
sf9.
rowoon
soloist. 
Hanbin somi ian yibo yena
stray kids.
hyunjin felix changbin bang chan
the boyz.
Juyeon q younghoon  HYUNJAE
twice.
 jihyo nayeon sana
txt.
 taehyun Beomgyu yeonjun hueningkai soobin
victon.
subin
Viviz.
Sinb
wayb.
noze
wJSN.
 eunseo
xdinary heroes.
 gunil
wishlist
jaehyun
wishes for wjsn's seola, omg's jiho, dia's chaeyeon, red velvet's irene, gidle's minnie and more ladies.
karina
wishes for aespa.
joy.
wishes for doyoung and taeyong
johnny
wishes for soloist bibi, wjsn's bona, seola and eunseo. red velvet's seulgi and nct.
V 
wishes for Got7, TXT ENHYPEN
ryuwon 
wishes for Anyone who can help her bully jungkook and hyunjin ♡ this is needed asap pls. Also mark or literally any ateez cause she's a simp
huening kai 
wishes for txt (except kai cause he shy) wishes for stayc fr, kepler, ive
jimin 
desperately wishes for the rest of bts members
Rules

general.
We're a Facebook based, semi-lit, closed, non-au roleplay. You're required to have a decent amount of knowledge on your chosen face claim before entering the community. Please attempt to portray your character as close to the real face-claim as possible. One account per head. Do not add outsiders. No metagaming, breaking the fourth wall or godmodding.
literacy.
yum is a semi-literate roleplay and hence, we greatly encourage face to face interactions.
The use of abbreviations, slangs, emojis and chatspeak should be kept at a minimum and should be strictly observed under sns tags/handles
.
Please show some effort while communicating and refrain from giving one lined responses.
activity.
Three days of consecutive inactivity will lead to a kick out without prior warnings. Please remember that activity isn't just limited to DP changes and status updates. You are required to show presence within 48 hours of your arrival. The admins will be monitoring everyone closely and reserve the right to remove anyone with or without explanation.
Once you are removed or leave the roleplay, you must wait 3 days in order to return.
socialization.
We do not tolerate face-chasing, otp-chasing, gender chasing or bubble roleplaying. Please do not limit your interactions within pre-established friend circles or to potential partners. Be inclusive, welcoming and reach out to new members frequently. Do not discuss taboo elements such as r*pe, abuse, suicide, etc without a trigger warning.
muses.
We accept entertainers who are currently active in any / all asian countries.
All muses and muns must be of age / 18 years old (International age). No minors will be accepted ic or ooc.
 We're not accepting muses who have been involved in scandals, are married or have expressed discomfort in being roleplayed as. Add to your app what's the yummiest thing you've had recently. The cool-down period for character change (CC) and trial character change (TCC) is two weeks long. These can be done without a limit, but please do not abuse this freedom. TCC's are 3 days long. 
dramas.
Blocking of accounts inside the roleplay is unacceptable. You may choose to make use of the unfollow or unfriend button, if all else does not work. If a drama seems to be emerging, please settle it privately. Do not ruin the atmosphere of the entire place by arguing publicly/posting indirects. The admins are always free to assist with the settlement (just direct yourselves to their inbox).Maintain separation between IC and OOC contents at all times.
ualities.
We accept all ualities, relationship types (closed, open, poly, etc), moving couples and pregnancies. However, male pregnancy is banned. You may choose to adopt instead. We impose a two-week-long relationship ban. No pregnancies within the first three months of dating. Keep rated contents within private messages. Our age gap limit between partners is 5 years. 
hiatus.
The maximum hiatus duration for semi is 3 weeks and 2 weeks for full. One can only apply for another hiatus after a resting period of 2 weeks Anyone who is sec-checked by Facebook is given two days to link the AFF base to their new account. Failure to do so will mean that their face claim is automatically up for grabs once again.
blacklist.
you may get blacklisted from our community if you are deemed to have done the following; (1) Caused unnecessary drama/trouble (2) Blocked a member of our roleplay (3) Left/deactivated account without notice.
how to join

one.
Subscribe to this thread first. Upvotes are always appreciated!
two.
Please see rules about muses to check if we can accept your desired faceclaim.
three.
Apply with the format given below.
four.
After we reply to your app, send your profile link to the base via DM and wait for further instructions. Please do not delete your comments.
note.
We reserve the right to deny applications with or without explanation.
application
name
group/occupation
IC birthday / OOC age
timezone
password
type
GENERAL FBRP, semi-lit

member count
66/70       

status
open and accepting!
MVPs
yeonjun
doyeon
eunseo
suga
huening kai
update
01/10-01/16
encanto week
12/27
REOPENED! 
We're back
from the 
holidays! 
12/12-12/25
Hogwarts holidays event!
11/26-11/29
HURRY POTTER
11/16-11/22
first activity check
10/27-11/01
halloween
ice breaker     
do not bite off more than you can chew。
FIRST ACTIVITY CHECK OVER! Phew! Business as usual! Something's brewing in the Yum's event pot... don't miss out!