🌙 •´¯`•. 𝗺𝗼𝗼𝗻𝗿𝗶𝘃𝗲𝗿.•´¯`•🌊 Closed down. Thank you for the memories !! 🕶️✨
Description
open and accepting
about us
MOON RIVER IS A FACEBOOK BASED, SEMI-LIT, NON-AU AND CLOSED ROLEPLAY COMMUNITY. YOU ARE EXPECTED TO KEEP YOUR FRIEND LIST CLEAN, ONLY ACCEPT THOSE WHO HAVE BEEN INTRODUCED IN OUR COMMUNITY AND AVOID OUTSIDE INTERACTION AS MUCH AS POSSIBLE. WE ONLY ACCEPT FACE CLAIMS THAT ARE AT LEAST 17 YEARS OLD (OR 18 Y.O IN KOREAN AGE) AND OLDER
Foreword
HOME PAGE
FB-RP
SEMI-LIT
NON-AU
RUN ON KST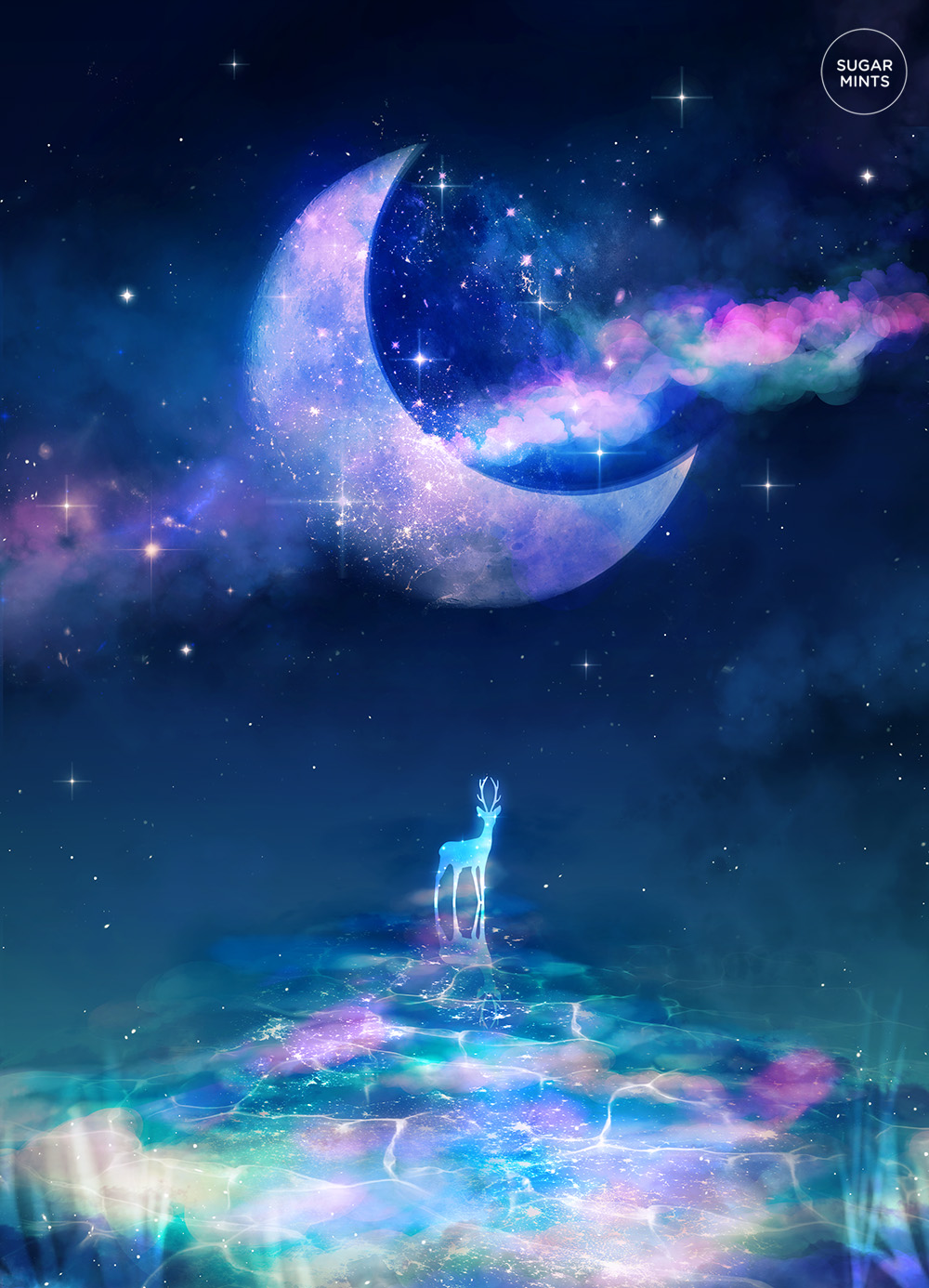 ( oo1 )
PLEASE DO A DECENT RESEARCH REGARDING YOUR CHOSEN FACE CLAIM.
YOU ARE EXPECTED TO BE KNOWLEDGEABLE ABOUT YOUR FACE CLAIM INCLUDING THEIR FRIENDS WITHIN THE KOREAN SHOWBIZ COMMUNITY, THEIR LIKES, DISLIKES AND SOME OTHER SMALL DETAILS ABOUT THEM. WE DON'T EXPECT YOU TO ACT 100% LIKE YOUR MUSE, BUT PLEASE KEEP OOC STUFF TO A MINIMUM AND REFRAIN YOURSELF FROM RUINING THE IMAGE OF YOUR FACE CLAIM
( oo2 )
STRICTLY ONE ACCOUNT PER HEAD.
TRY DOING DOUBLE ACCOUNTS AND YOUR HEAD WILL BE THE PRICE. OK JK. WE DO ALLOW CC AND TCC AFTER YOU'VE BEEN STAYING IN THE COMMUNITY FOR 1 WEEK. TCC WILL LAST FOR 5 DAYS MAX AND YOU NEED TO WAIT FOR 2 WEEKS BEFORE APPLYING FOR ANOTHER TCC OR CC
( oo3 )
BE ACTIVE, PLEASE.
WHAT IS THE POINT OF JOINING A ROLEPLAY ONLY TO HOG ONTO YOUR FACE CLAIM? PLEASE TAKE A NOTE THAT HAVING GREEN DOT BESIDE YOUR NAME, HIDING IN PMS AND DP/CP/FP CHANGING ARE NOT CONSIDERED AS ACTIVITY SIGNS. YOU WILL ONLY BE DEEMED AS ACTIVE IF YOU SOCIALIZE BY MAKING POSTS, COMMENTING AND REACTING TO POSTS, ETC. 3 inactivity warnings will lead to a kickout and 3 kickouts will lead to blacklist.
( oo4 )
BE ACTIVE WITHIN 48 HOURS UPON YOUR ARRIVAL.
YOU ARE ALSO EXPECTED TO BE ACTIVE AT LEAST THREE [3] TIMES PER WEEK. IF YOU ARE REMOVED FOR INACTIVITY, YOU HAVE 48 HRS BEFORE YOU CAN REAPPLY. FOR THOSE WHO HAVE BEEN SECURITY CHECKED, WE WILL GIVE YOU THREE [3] DAYS TO PM YOUR NEW ACCOUNT'S LINK TO THE BASE BEFORE WE FREE UP YOUR FACECLAIM
( oo5 )
PLEASE BE NICE, FRIENDLY AND RESPECT EVERYONE IN THE COMMUNITY.
MAY IT BE THE FELLOW COMMUNITY MEMBERS OR THE ADMINS. HELP US GROW TOGETHER AS A FAMILY! SOCIALIZE WITH OTHERS, WELCOME NEWBIES, UTILIZE THE GROUPS PROPERLY, AND AVOID STICKING ONLY TO YOUR PRE-MADE CIRCLE OF FRIENDS OR YOUR POTENTIAL PARTNER BECAUSE NONE OF US WANT TO BE NEGLECTED. THAT IS NOT COOL, FAM. THE KEY TO OUR RP IS the number of rules multiplied by the number of characters of your username
( oo6 )
ALL UALITIES ARE ACCEPTED.
LOVE IS LOVE, BABY. BUT PLEASE MAKE IT AS LOGICAL AS POSSIBLE. M-PREG IS NOT ALLOWED AND THE AGE GAP FOR A RELATIONSHIP IS LIMITED TO 5 YEARS MAX. THERE IS A ONE WEEK DATING BAN. WE ENCOURAGE YOU TO TAKE YOUR TIME AND GET TO KNOW EACH OTHER FIRST BEFORE DECIDING TO ENGAGE YOURSELF INTO A RELATIONSHIP AS WE DO NOT SUPPORT ANY KIND OF FACE-CHASING AND OTP-CHASING IN THIS HOUSEHOLD. PLEASE DO NOT TREAT OUR COMMUNITY AS TINDER. ALSO, WE ACCEPT MOVING COUPLES. JUST STATE IT IN YOUR APPLICATION
( oo7 )
REFRAIN YOURSELF FROM BLOCKING AND UNFRIENDING.
ACCOUNTS THAT ARE PART OF OUR COMMUNITY, BUT YOU MAY UTILIZE THE UNFOLLOW BUTTON AS YOU WISH. WE ARE EXHAUSTED ENOUGH FROM ALL OF THE DRAMAS AND COMMOTIONS IN REAL LIFE SO WE WISH TO ENJOY A DRAMA-FREE SPACE HERE IN OUR COMMUNITY. BUT IF IT WAS TRULY UNAVOIDABLE, PLEASE SETTLE IT IN PRIVATE BETWEEN PARTIES INVOLVED. ALSO, TAKE NOTES THAT THE ADMINS ARE ALWAYS FREE TO HELP OUT
( oo8 )
DO NOT MIX IC AND OOC STUFFS.
ALL THE OOC CONTENT BELONG TO THE OOC GROUP. KEEP IN MIND THAT ENGLISH IS THE MAIN LANGUAGE IN THIS COMMUNITY. WE DON'T WANT ANYONE TO FEEL LEFT OUT NOR GETTING UNCOMFORTABLE HERE
( oo9 )
WE ARE A SFW COMMUNITY.
THAT BEING SAID BABY, ALL THE NSFW CONTENTS SHOULD BE KEPT EITHER IN DMS OR INSIDE THE DESIGNATED GROUP. ALSO PLEASE ADD THE 'TRIGGER WARNING' TAG WHENEVER YOU ARE GOING TO TALK ABOUT TABOO AND SENSITIVE TOPICS
( o1o )
WE OFFER YOU A FULL HIATUS AND SEMI HIATUS
IN THIS COMMUNITY. FULL HIATUS WILL LAST FOR 4 WEEKS MAXIMUM AND SEMI HIATUS LAST FOR 2 WEEKS. PLEASE STATE HOW MANY DAYS/WEEKS YOU'D LIKE TO REQUEST.
PLEASE KEEP THE ADMINS INFORMED WHEN YOU'RE GOING ON A HIATUS/SEMI HIATUS OR LEAVING AND AVOID DEACTIVATING YOUR ACCOUNT WITHOUT UPDATING THE ADMINS
( o11 )
ADMINS HAVE THE RIGHT TO PUT YOU IN A BLACKLIST
IF YOU WERE DEEMED TO HAVE DONE THE FOLLOWING (1) CAUSED UNNECESSARY DRAMA/TROUBLE (2) BLOCKING OR UNFRIENDING A MEMBER OF OUR COMMUNITY (3) LEFT/DEACTIVATE ACCOUNT WITHOUT NOTICE (4) DOUBLE ACCOUNTS
01
PLEASE SUBSCRIBE TO THIS THREAD FIRST. UPVOTE IS NOT MANDATORY BUT IT IS APPRECIATED. ALSO PLEASE THOROUGHLY READ ALL THE RULES WRITTEN ABOVE. THANK YOU.
02
CHECK THE AVAILABILITY OF YOUR DESIRED FACE CLAIM IN THE MASTERLIST, NAVIGATE THROUGH OUR WISHLIST IS ALSO HIGHLY ENCOURAGED BEFORE DECIDING ON A FACE CLAIM. MAKE SURE THAT YOUR DESIRED FACE CLAIM ISN'T CURRENTLY BEING TCC-ED TO NOR A PART OF THE BANNED FACE CLAIM BY KINDLY CLICK ON THIS LINK. AS FOR NOW, WE ONLY ACCEPT THOSE WHO WORKED IN THE KOREAN SHOWBIZ INDUSTRY (INCLUDING MODELS)
03
PLEASE SUBMIT YOUR APPLICATION BY FOLLOWING THE CORRECT FORMAT GIVEN DOWN BELOW IN THE EXACT SAME FORMAT. IT IS MANDATORY, BABY. ALSO, PLEASE KEEP IN MIND THAT WE HAVE THE RIGHT TO DENY AN APPLICATION IF WE DEEMED NECESSARY
04
WAIT FOR THE ADMIN'S APPROVAL. ONCE YOU'VE BEEN APPROVED, SEND YOUR PROFILE LINK TO OUR BASE ACCOUNT ( MOON-RIVER_) VIA DM AND WAIT FOR FURTHER INSTRUCTIONS. HOWEVER PLEASE REFRAIN YOURSELF FROM DELETING YOUR COMMENTS. please inform the admins if you need to extend your reservation by kindly state your reason behind it
05
FURTHER NOTICE REGARDING OUR COMMUNITY WILL BE GIVEN ONCE YOU'VE SUBMITTED YOUR LINK
06
THAT IS IT! WELCOME AND LET'S HAVE FUN TOGETHER!
masterlist (taken reserved tcc)
aespa winter karina ningning
astro tba
ateez wooyoung yunho
blackpink jennie jisoo rose lisa
block b zico
bts taehyung jungkook jhope Jimin RM jin
cravity tba
dia chaeyeon
dreamcatcher tba
dreamnote lara
enhypen sunghoon
exo kai 
got7 jb jackson yugyeom marktuan
idle yuqi
ikon dk
itzy ryujin
ive tba
le sserafim chaewon
loona tba
monsta x i.m hyungwon
nct mark haechan renjun jaehyun17 johnny17
oh my girl arin
omega x xen
oneus seoho hwanwoong
onewe yonghoon
red velvet yeri joy irene seulgi
seventeen mingyu dokyeom
sf9 Tba
stay c tba
stray kids felix hyunjin bangchan leeknow
the boyz sunwoo younghoon new20
twice momo nayeon
txt beomgyu soobin yeonjun18
victon tba
viviz sinb
wei donghan junseo
wekimeki tba

soloist chungha hanbin woodz kangyaebin loren bibi joyuri kwoneunbi somi
Model  TBA
Dancer no:ze
Actor/actress ahnhyoseop songkang hansohee17 parkhyungsik17
soobin
   ive lesserafim ohmygirl nmixx txt
NAME   TBA
NAME   TBA
orangecaramel_
keukkeu
IcedTea_Lemonade
Buttermeup