Ice Cream Graphic Shop|| Closed|| Working on Requests
Please log in to read further chapters
Description
latest announcement : we are currently working on requests and not accepting new ones.
your daily dose of flavor
interested in some ice cream?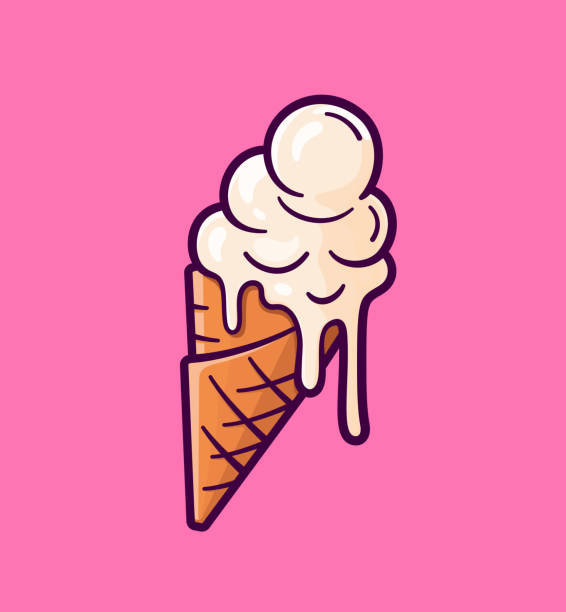 Est. 2020
 
Hi! Welcome to Ice Cream Shop. We are an ice cream themed graphic shop with a passion in helping you make your perfect ice cream treat! We ask that you please read the rules before requesting. Thank you and we're excited to see what flavors you choose!🍨
✗unavailable
5/4 requests taken
Mango flavor
✗unavailable
2/2 requests taken
cookies  n' cream flavor
1/0  requests taken
lemongrass & Coconut flavor
unavailable
6/5 requests taken
lemon blueberry cake
Ahemtimothy
available
2/4 requests taken
Choc fudge hazelnut
BC4
Comment down below to become an affiliate or message Wevrock.
rules
&guidelines
01. Subscribe。
Please subscribe while you have an open request with the shop. This is so that you get notified once your request is complete。You may of course unsubscribe once you have picked up your request, but we think it'd be
cool
if you stayed。Upvoting is not mandatory but if you're satisfied with the designer's work an upvote would be much appreciated! 
02. Do not request for the same poster at a different shop at the same time。
Seriously, please don't do this, our ice cream makers will be very sad. Every designer works hard to make you a poster for free so please don't waste our time by requesting for the same story at a different shop at the same time。You will be placed on the blacklist if you do this and won't be allowed to order any more ice cream! Also, please be patient with your designer if they are taking a little bit longer than usual to finish your design。They are most likely really busy and are trying their best to get it done as soon as posible.
03. Requesting。
To make a request simply fill out the request form. Make sure to choose an Ice Cream flavor (a.k.a your designer) when filling it out :) You should find it where it says "Choose your flavor." Please verify that the designer you are choosing is available. Also as stated in our request form, 1 scoop means you just want a poster while 2 scoops means you want a poster AND a background. Once you have filled out the request form please comment below that you have done so! This will let us know that we have a new request。
04. Picking up。
After your treat is finished comment down below when you have picked it up。 Please don't just say "picked up," we like to receive feedback because that helps us to see what you liked and what we can improve on。Also, you have to use the poster for at least one month。
05. Crediting。
To credit us, use our banner in your story's foreward/ description and link it back to the shop's main page。 You can say something along the lines of "Poster by (designer's name) at Ice Cream Shop" and then add the banner below it redirected back to us。
Questions
&Answers
01. How do I request?
The most important thing is to first read the rules! After you have finished reading them click on the "Request Here" form located at the beggining of the shop and fill out the form completely.  Then, once you filled out the request form, comment down below that you have submitted a request and if we accept your form then you'll be added to the requester's list。Make sure to choose a flavor as that is you choosing which designer you want to complete your request. You can see each designer's ice cream flavor under the "Sorbettiere" tab located to the left. Also, make sure that the designer you are choosing is available!
02. How do I upload my poster and background to my story?
After going to your story, right under where it says mobile app mode you will find various options that say "edit" "add" "cover" & "background"。Click on cover or background, depending on which you're uploading, and it will give you the option to directly upload the poster/bg from your computer (this can be done only if you have downloaded the image to your computer) or you can simply copy and paste the url provided by your designer。If you're still having trouble contact any designer and we will gladly help! 
03. Do you accept draft stories?
Unfortunately we do not accept draft stories。The reason for this is because a lot of times draft stories stay just that, drafts, and so our work isn't displayed :( 。 Please be understanding of this!
04. Can I request again during the same batch? 
In short, no. For previous batches we have accepted requests by the same user during the same batch, however we will
no longer be accepting
multiple requests from the same user in a single batch just to give a chance to other requesters! So if you've already requested for this batch, please wait to request again until our next batch. Thank you!
05. Can I request for a story I have published at a different website?
This is completely up to each designer。I recommend sending them a PM or commenting down below which designer you'd like and if they would accept making a poster for a story at a different website。If the designer is ok with it you still have to make sure to credit them and the shop and link the banner back to the shop's main page。
portfolio
&Favorites
After_Hours || received || wevrock
blossomgalz || received || wevrock
ElysianWonders || received || wevrock
DeeDee101 || received || hztwyflh
 
Psyche_ || complete || -sylvan
Venelle || complete || -sylvan
dalthebadasshijabi || complete || -sylvan
Skyful_Poof || complete || -sylvan
ILoveWattPad || complete || hztwyflh
deannarslvtt || complete || ahemtimothy
-demonic || complete || ahemtimothy
reikosan || complete || wevrock
callmeluckymonster || complete || -sylvan
reavon || complete || -sylvan
ranisseu || complete || wevrock
some of our previous orders are below :)
We hope you enjoyed your ice cream!