AURORA ROLEPLAY . NEW-MEWE-GENERAL . NCT, EXO, WANNA ONE, G-IDLE, RED VELVET, TWICE, LOONA & MORE WANTED~ Join us now~ Lot of muses available!!
Description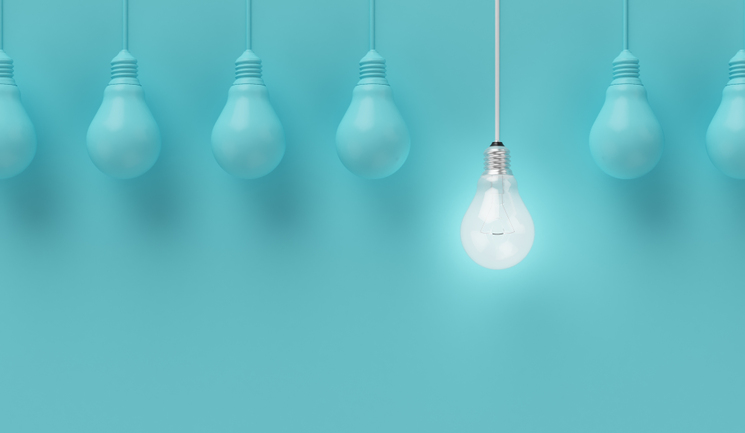 nonau                  semi-lit                  mewe                  all orientations
about us
AN ETHEREAL PHENOMENON OF EXTRAORDINARY BEAUTY. THE CELESTIAL DISPLAY OF COLOURED LIGHTS ACROSS THE NIGHT SKY IS BOTH BEGUILING AND INSPIRING IN EQUAL MEASURE. AURORA WAS ESTABLISHED ON SEPTEMBER 25TH 2018. OUR GOAL IS TO CREATE A FUN-LOVING COMMUNITY, WHERE EVERYONE IS FREE TO BE THEMSELVES. THE CREATORS OF AURORA STRIVE TO PROVIDE A PLACE WHERE EVERYONE WILL FEEL WELCOMED AND IS ABLE TO BUILD LONG-LASTING RELATIONSHIPS.
rules and guidelines
1.// You must welcome someone publicly every two weeks for activity checks. This must be done before the activity check.

2.// Maximum of 2 accounts. You may have a third account if you are active enough and ask the mod for permission.

3.// You must wait a week before applying for a new character. Your character must be from a different group. Reservations last up to 3 days.

4.// Character changes are allowed. You must stay as that character for 1 month before changing again. Temporary character changes last up to 5 days.

5.// 2 week dating ban, marriages and pregnancy (of a reasonable timespan) is allowed. NO MPREG. Moving couples are allowed, but please state it in your application. All ual orientations are allowed.

6.// This is a SEMI-LIT roleplay, so keep emojis and abbreviations within SNS/SMS format. You are free to be relaxed in private chats, but please differentiate between OOC and IC. Closed roleplay so no outsiders allowed.

7.// SENSITIVE TOPICS ARE NOT ALLOWED. If the person states or APPEARS uncomfortable with what you said, please do not continue what you are doing. You will receive a warning if someone speaks up about it to the mod.

8.// Please keep mature content // posts on private. You may post publicly in NSFW group. Muse & Mun must be 18+ to join.

9.// Standard roleplaying rules apply. No godmodding, face-chasing, metagaming, cliques, and bullying allowed in the roleplay. Keep IC and OOC drama separate.

10.// If you have an issue with someone, please inform the mod account rather than spreading information among the roleplay.

11.// You are not allowed to unfriend and/or block anyone in the roleplay. You may, instead, unfollow them by unchecking on the option on their profile. p/w: favorite disney/pixar movie.

12.// Inform the mod of hiatuses. Post approved hiatus in document found in OOC group. Semi-hiatus lasts up to 2 weeks. Full hiatus lasts up to 1 month. If an extension is needed, please inform the mod.

13.// If you show no activity (by not posting on your feed with something OTHER THAN a profile picture update) on your account for a week, you are deemed inactive.

14.// If you are leaving the roleplay, please let us know via AFF or contact the mod account. Please wait for us to respond if you are contacting the Mod. Failure will result in you being blocked from rejoining.
how to join
- Subscribe to the story. Upvote isn't mandatory but will be appreciated!

- Check the masterlist and apply with the format below.

- Please read the rules before applying to ensure that you understand everything.

- You will have 3 days to create your account and add the MOD.

- If you haven't done so, your character will be available once more. Make sure you set     your name in Roman for easier tagging.

- Put "Aurora" in your bio so we can identify you as the member.n
name & Group
orientation
age
timezone
ooc age
Y/N
password
masterlist
Taken Reserved Tcc
 
24K // Cory
Blackpink // Jennie Lisa Rose jisoo
BTS // Jimin Suga Taehyung Jungkook 
BTOB // Ilhoon
Dreamcatcher // Siyeon
EXO // Baekhyun Kai D.O Sehun
G-IDLE // Soojin
Infinite // Sungyeol Myungsoo
Monsta X // Changkyun Shownu
NCT // Lucas
Nine Muses // Kyungri 
Red Velvet // Seulgi Irene
Seventeen // Seokmin Seungcheol mingyu
SF9 // Hwiyoung
Shinee // Minho Taemin
South Club // Nam Taehyun
Stray Kids // jisung
The Boyz // Hwall
Twice // Nayeon Chaeyoung
vixx // Hakyeon Hyuk
Wanna One // Jihoon
Winner // Mino

Soloist // Christian Yu Sik-K Bloo
Others // Pony
wishlist
~Jennie wishes for red velvet, exo, wanna one esp ong seungwoo, bts esp jungkook
~Christian wishes for dpr gang, bap esp zelo, sistar esp bora, lovelyz, g-idle, btob, twice
~Hwall wishes for twice, the boyz, and stray kids
~Chaeyoung wishes for the rest of twice and stray kids.
~Jihoon wishes for anyone from nu'est and wanna one and loona.
~Taehyung wishes for more actors, kim minjae, park hyungsik, park seojoon, park bogum, btob and bts.
~Kyungri wishes for the rest of nine muses, hello venus, cross gene, btob and infinite.
couplelist
Lisa & Changkyun // 10.18.2016 // Relationship
Hwall & Jaehyun // 05.13.2018 // Relationship
Sik-K & Ilhoon // 08.26.2018 // Relationship
Minho & Kyungri // 09.09.2018 // Relationship
Christian & Jennie // 12.04.18 // Relationship
Bloo & Irene // 07.23.2018 // Relationship
Taehyun & Mino // 06.23.18 // Relationship
Seokmin & Seungcheol // 09.13.18 // Relationship
Shownu & Soojin // 12.23.18 // Relationship
Jihoon & Lucas // 12.25.18 // Relationship
Hakyeon & Hyuk // 00.00.00 // relationship
 
blacklist
- diva05 (left w/o informing admins)
- effleurs (left w/o informing admins)
- miss_xoxo12 (left w/o informing admins)
- g-idols (left w/o informing admins)
events
11/26 ~ 11/30 APPRECIATION WEEK!!





10/21 ~ 10/31 OCTOBERFEST~


Foreword
Aurora-krp Tumblr is now open!! Check us out here : https://aurorakrp.tumblr.com/