Description
Sehun is good hearted and Shixun is not so good hearted, 
Sehun is selfless and Shixun is selfish.
Sehun is in love with Kai but Kai will have to be with Shixun.   
In which Sehun and Kai are best friends and are both secretly in love with each other, but unfortunate circumstances will make them unable to be with each other.  
    

A story of love, friendship, sacrifice and betrayal.
This story is dedicated to you
Author's Note:
The description is ty but trust me its a good fic, I always have a hard time writing a description.lol
This fic is an emotional rollercoaster, don't say I didn't warn you. lol. 

Kai has always been my man, but in this story Sehun is my man, he's so strong, taking everything so well. It broke my heart writing some scenes. But don't worry, those of you that knew my stories, knows that I am a er for happy endings, so you should expect a happy ending for sekai. And the other ships as well.

Jungkook is a good friend and Kris is good brother, but shixun is a b***ch.

And Kai? Well Kai is just Kai, but a little foolish at same time. Easily manipulated

Park chanyeol and park jimin are brothers

 English is not my first language but I will try to the best of my ability. Happy reading. 


Thank you Moon walker for the amazing poster.
Foreword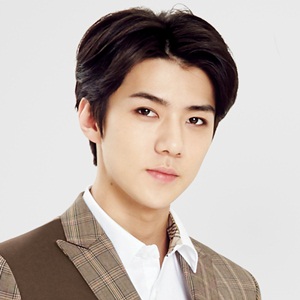 Oh sehun:18 year old, good hearted, kind, nice, selfless and will do anything for his Friends . AKA the good twin. (Sehun in this story looks exactly like this and has same hair color as Shixun's, but he'll later change it blonde ) 
Kim Kai;19  yeah old. the heir of Kimsung empire, good hearted and nice, but he's easily manipulated. Best friend with Sehun and Shixun's boyfriend/husband.
Oh shixun: 18  year old.elegant, selfish, manipulative, Sehun's twin brother and Kai's boyfriend/husband. AKA the evil twin.
Kris Wu; 19  year old Sehun and Shixun estrange brother but will later find his way back to his real family.and also Kai's friend and is very protective of Sehun even without knowing they're related by blood.
Park Chanyeol: 19  year old,jimin's elder brother, sehun's friend, who has a crush on Kris.
​​ Jeon jungkook:18  year old, Sehun's second best friend and he's also secretly ln love with the him. But will later fall for park jimin.
Park jimin: 18  year old, Chanyeol's younger brother and also a friend of kai who happens to be crushing on jeon jungkook . 
Oh Donghae : Sehun and Shixun's Dad. A very kind, simple and understanding man. He's the second richest and the CEO of his empire, Sehun has always been his favorite. The two share a very special bond. 
Lee Eunhyuk: Sehun and Shixun's carrier father. He's a prosecutor and can be very strict sometime, He's very protective of  his children, he took a liking on Kris the moment he set his eyes on him, because he reminds him of his long lost son. Yifan.
​​
Kim Heechul; Kai's father, the richest man in Korea and the president of kimsung empire. He can be stern when he he wants to, he's open and a very jovial person, he has a special fondness for his son's best friend.
Kim hyoyeon : Kai's mom, she's kind, generous and a strong woman, she loves all her son's friends, but she's especially fond of a certain boy (Sehun) . She's very biased when it comes to anything related to Sehun. Her biggest wish is for Sehun to become her son in law. She' doesn't really despise Shixun like her daughter do, but she's rather Indifferent towards him.
Kim Jennie: Kai's younger sister. She likes her brother,  and sometimes wishes she could make the right choices for him, she's very close to Sehun and believed the latter is the right one for her brother, but she despised Sehun's twin to the core of her existence.