Description
After ten years, nine people are put into a compromise when they meet again. And they all know that reuniting can only cause mayhem.[SEQUAL TO THE WAR]
darlingjongin's
The one after ten years

After ten years, nine people are put into a compromise when they meet again. And they all know that reuniting can only cause mayhem.
The One after ten years.
excerpt
Chanyeol doesn't know what he's doing in a prison cell at two o'clock in the morning with a burning throat and an aching head. He didn't think he'll be back in town, let alone inside the local police station. It seemed smaller than he had remembered, albeit, he didn't remember much from his younger days, most of his youth being spent on the other side of town where the old community centre was, he never sought to actually travel downtown to where all the happens – the bad – the not very family friendly . But now at the ripe age of twenty-eight, he might as well experience what it's like to be jailed for the night – it'll be a good story to tell his grandkids one day, he supposes…
'Why am I stuck here with this dickhead? Put me in another cell you jerks!'
Of course, Chanyeol would've sufficed being stuck in a jail cell on his own for the night, but why, oh why did he have to be stuck by non-other than Kim ing Jongdae.
'Keep it down! I'm trying to sleep!'
'Go yourself Baekhyun! You don't deserve sleep!'
'I should be in Fiji celebrating my sixth-year wedding anniversary! And because of you nutcases, I'm in jail!'
'Mate, I'm a police investigator. My job is to be on the other side of this cell, not rotting in it!'
', there's paparazzi outside. Quick, Xiumin hide me'
'Great, that's what you're ing worried about? My ing shirt is ripped wide open you ing head!'
'Can't we all be calm about this situation. Sehun is working on trying to get us out'
'Get us out my . He's a lawyer, not our parents. He's the devil reincarnated!'
'Now, now, D.O, that's not very nice'
Chanyeol is contemplating homicide. Genuinely. If he doesn't make these tards keep quiet soon, his head will most likely explode along with his stomach.
'Why does this always happen to me', he murmurs, closing his eyes in hopes to get the noises out of his head, ignoring the argument waving around before him, voices raised and arms flailing, blaming each other for the reason why they're not at home and in bed without a criminal record. But as per usual, even without the need to say his name, it was all down to Park Chanyeol. Of course.
characters
K-Pop Idol and Actor
Kim jongin
Ten years later and Kim Jongin is the name plastered on every TV screen. He has worked all over the world and has starred in every movie. Not to mention his impressive repertoire of albums and worldwide tours. He had not spoken to anyone during his teenage years since the moment he shot to stardom, but he decides to attend his old high school's ten-year reunion for old time's sake.
Criminal Record: Assisting arson, wreckage of private property
Songwriter
kim minseok a.k.a 'xiumin' 
Happily married to his long-term boyfriend, Kim Jongdae, Xiumin has garnered attention for his musical abilities, so often being the lyricist behind big named Musical numbers and scores. He has kept in touch with most of his friends but they rarely ever meet up due to their differing lives.
Criminal Record: assisting arson, wreckage of private property, vandalism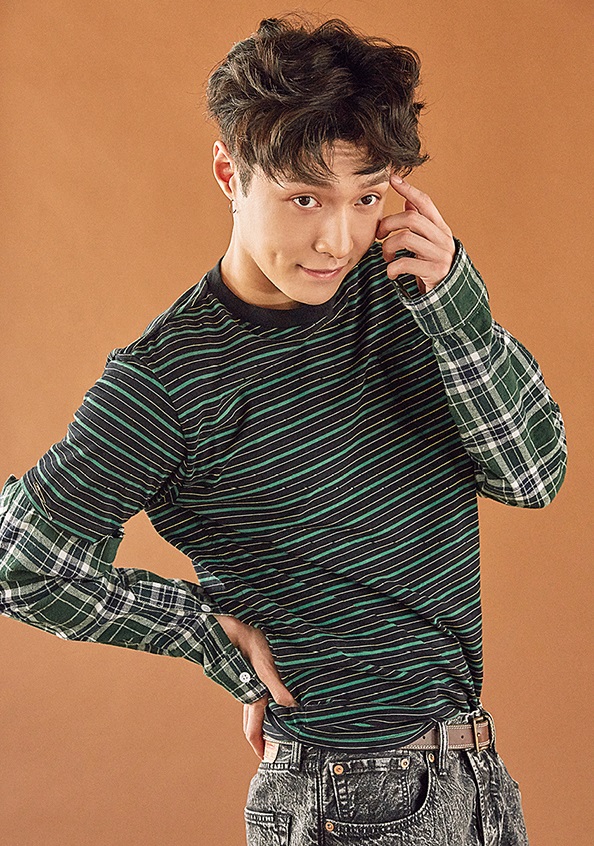 Doctor
Zhang Yixing a.k.a Lay
Following his parents' footsteps, Lay becomes a doctor and joins a research team which focuses on learning more about human powers. He is also happily married to Luhan and they have just adopted a little baby girl. Lay and Luhan move right next door to Chen and Xiumin, which in hindsight, is not really a good idea...
Lay struggles to balance his work life with his family life and it doesn't help that his daughter's Uncles are a bad influence.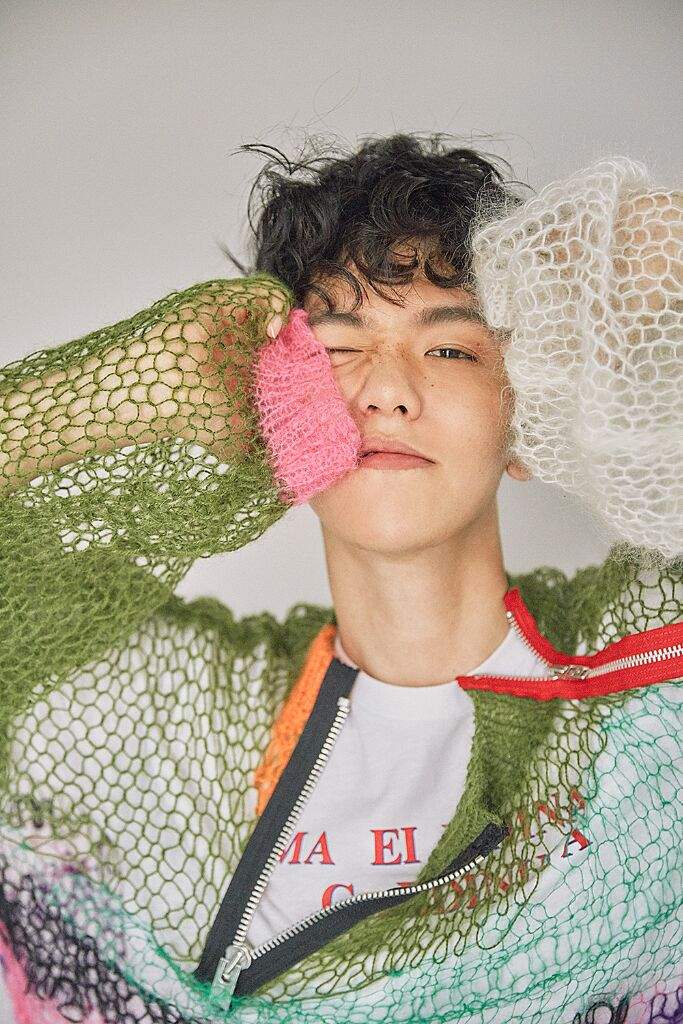 High School teacher
BYUN BAEKHYUN 
Going back to his younger years, Baekhyun settles a simple life of a teacher at his old high school. A charmer and student's favourite, Byun Baekhyun is assigned to plan the Ten Year Reunion for his year. He lives alone and rarely gets along with other people but hey, he is Byun Baekhyun the lone wolf.
Criminal Record: Arson, physical fight, damage to property, use of powers
Chief Police
KIM JUNMYEON A.K.A 'SUHO' 
The Head of the Investigation Team in Seoul Police Department, Suho relishes in authority and in rank. But that doesn't change the fact that he used to be a class nerd. And it's not long till his soft spot is reopened once again.
Criminal Record: assisted arson, damage to private property, use of powers
Police Officer
Do Kyungsoo a.k.a 'D.O' 
After quitting as a lawyer, Do Kyungsoo decides to go to Police Academy due to changes in plans. No longer is he afraid of his powers, he conquers in his workforce by being the most frightening Police Officer in Seoul.
Criminal Record: assisted arson, physical fight, damage to private property, use of powers
Wanderer
Park Chanyeol 
Chanyeol recently quit his job in Fiji for unknown reasons, leaving him to return to Korea after all these years. He is reminded of what he left behind four years ago.
Criminal Record: damage to private property, physical fight
CEO OF DAE INC.
Kim Jongdae a.k.a 'Chen' 
Taking over his family's company, Chen becomes a CEO of a Food Company, living alongside his husband of six years, Xiumin. They live a rather peaceful life, yet Chen feels a storm brewing.
Criminal Record: assisted arson, damage to private property
Lawyer
Oh Sehun 
After years of development, Sehun grows to be a stern lawyer with a strong will to fight for his case. He is welcomed back to his old town after a phone call seeking his help wakes him up in the middle of the night.
author's note
A sequel to the fic 'The War'. Please read the first one if you haven't, since this story picks up from the ending of the first one. I shall try to make this fic shorter, but with my ability to waffle on and add new subplots to the story, I highly doubt that's going to happen.
Please do enjoy, yet I highly doubt this will live up to the first fic, but I will try to make it enjoyable.
I do not own EXO or anything else other than the plot itself.
Please do enjoy, but do not plagiarise.
Thank you.