Description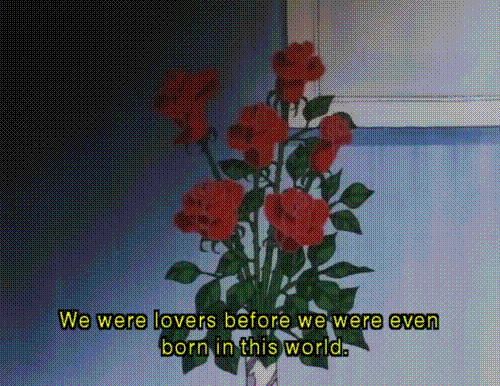 rules + guidelines
one you don't have to subscribe but we appreciate upvotes.

two all ualities allowed. inform in your app if you're a moving couple, partners must apply as well. dating ban of two weeks, be patient desperate asses. no mpreg or weird .

three absolutely no ic or ooc drama. three strikes and you're out. you will receive warnings, and if there's a problem don't be petty and do dumb . pm base for problems.

four lol if you're a reporter u can gtfo m8

five join only if you're guranteed of decent activity. don't join and die. changing of dp only doesn't count as active, or hiding in pms. actually socialize. if you're going on hiatus or leaving, inform base, pswd is a member u would wanna befriend so we can boost our egos. don't just disappear even if you feel bad bc we probably don't rlly care lmao.

six we are only accepting fcs of asian decsent. we do not accept late idols, children, or stars. if you're an ig user add @. 

seven take to everyone equally, and don't be dry gdi. don't keep in cliques either, that is dumb. greet new kids so they don't feel out of place upon entering. 

eight no double accounts lmao what r u tryna do- be your own girl/boyfriend?

nine if you get disabled/sechecked, you have 72 hours to return. don't comment on the thread, pm us. to prevent either, check the next chapter if you're death prone.

ten keep overly rated in pm, too lazy to have a group, just in case there's minors oops. 

eleven we're crack- i mean ig u can be literate but that so dry. if ur a fetus pls turn away yes I'm discriminating and no I don't care.

twelve ur aff has to be at least 2 months old to avoid double accounting

thirteen this is a closed rp keep ur lists clean dudes

fourteen that's it, go have fun ig.
how to join
one
read all rules above. 
two
check ml for designated fc.
three
comment w/ app below
four
 wait for admin approval
five
 send your link thru pm to this acc (
out_kast
)
six
 follow further instructions.
name of fc
group name
timezone
s3xuality
password
masterlist
completed* reserved#### 

blackpink jisoo rose jennie
btob ilhoon
bts jungkook jimin
exo baekhyun kai sehun chanyeol 
im kijoong
happiness sayaka
loona jinsoul
momoland 
monstax
nct lucas jeno mark jaemin renjun jungwoo winwin haechan jaehyun johnny taeyong ten jisung yuta04
pristin xiyeon
red velvet
seventeen wonwoo mingyu
shinee taemin
stray kids felix hyunjin
trei jaejun
twice sana 
wanna one jihoon
wassup 
other christianyu jaypark leehaneul subin luhan jia baekanghee hara dean03
wishlist
base wishes for every nugu possible, dpr live, sikk, christian yu, elo, dean, yella d, gray, jay park, owol, loco, beenzino, ziont, crush, penomeco, hash swan, every ig user possible

jihoon wishes for wannaone and ace

haechan wishes for complete nct, but they need to be nicer than the current ones :"(( and a penomeco and a hash swan aND the hot male actors like jisoo + dohwan

seungyoun wishes for btob

taemin wishes for the rest of shinee
couplelist
name x name | 001122 | status
name x name | 001122 | status
name x name | 001122 | status
name x name | 001122 | status
come get litty with us losers. we tryna bring back good qual vibes - don't give us that fake fetus rper . be crack with us, ain't nobody like a literate hoe. whatcha gonna do with those actions /raises brow/ gonna take me on a date? pls. what am i even writing I'm so mean. damn I'm kinda hungry. should I go to taco bell? sike that is so greasy I can put it in a tube and give it to my es for edge control. hop on hop off, on off. what if our had ringtones every time they were "". I would make mine careless whisper, instrumental ofc.
roses roleplay.
I know you'd like to think that your don't stink,
but lean a little bit closer
see that roses smell like poo-ooo-oo.
yeah roses really smell like poo-ooo-oo.
Foreword