Description
Sehun never did soften up to love. He's just done with it that's why he gave all his attention to painting. If someone tries to woo him, he makes sure it won't be a walk in the park for them.
Then he met Kim Jongin. The guy was sinfully gorgeous. He just loved this slightly arrogant, slightly selfish, overly handsome and totally great guy. But Sehun suddenly sees red when he heard Jongin insult one of his greatest painting masterpiece.
How dare the man! Jongin doesn't know anything about art so he doesn't have a right to insult his works. So when he met Jongin's younger sister, Yeri—she's one of his fans—and asked him to seduce her workaholic brother, Sehun did exactly what he was not supposed to do. 
Foreword
Hello, I'm back! So a few days after finishing my 6-story series, I'm back with a new fanfic! And this time, it's the maknae line. I seriously had a hard time deciding who will be the painter here and I finally chose Sehun because I think his personality will fit the story. 
I hope you will support this story! ❤❤❤
I have a new poster courtesy of Minimalist Graphic Shop. Their works are really awesome and they work super fast too!
Second poster made by: (Click the photo to go to their shop)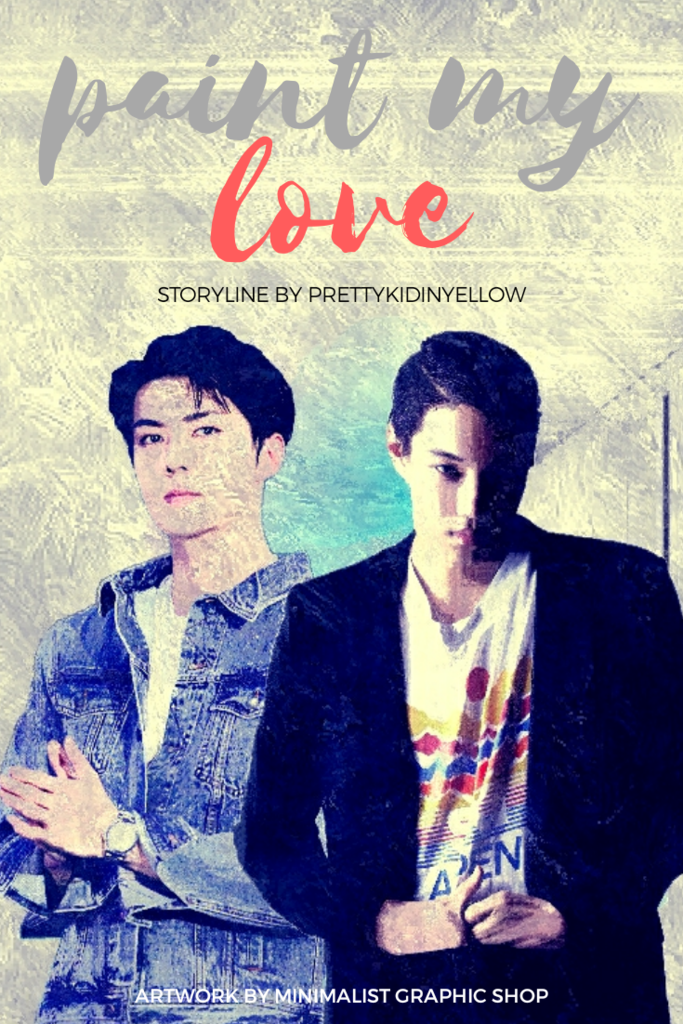 Current poster made by Eclipse Graphic Shop! They have beautiful designs and works really fast!