✨ Everlasting Ecstasy ✨Moved to MEWE ☘️Looking for ACTIVE ADMINS ☘️Many Faceclaims are available~! ☘️JUST OPENED!! 17 MEMBERS CURRENTLY!
Description
WHERE WE CREATE EVERLASTING MEMORIES!
EVERLASTING ECSTAsY
roleplay
currently open & accepting!
Everlasting Ecstasy is a non-au MEWE based roleplay. Everlasting means lasting for a very long time, and ecstasy means an overwhelming feeling of happiness or joy. Everlasting Ecstasy hopes to achieve happy memories that last a lifetime! We can't create everlasting memories without you, so join us!
Let's create a large family. We hope we can be a true family. No drama, no any-kind-of-chasing. We offer pure roleplaying as our favorite idols. Just home.
established : November 22nd, 2017
population : 00 talkers
join today!
guidelines
1. We are a non-AU mewe-based roleplay. We are a closed roleplay, so always make sure your friends-list does not have outsiders. We also only accept Asian idols; not internationals.

2. Be active at least 3 times a week. Inactivity for 3 days straight upon arrival or 5 days straight for regular members will lead to a warning/removal from the roleplay. Activity counts as interaction on walls, posts, and/or groups. Changing your DP, CP, hiding in PM's, and/or green dots will not be considered.

3.Tell the admins if you are taking a hiatus by commenting on the hiatus document in the "DOCUMENTS" group beforehand. New members may only have a hiatus after 7 days of arrival.

4. Please unfriend everyone and leave groups if you are leaving the roleplay. Inform an admin before leaving too or you will be blacklisted.

5. Your friends-list, DP's, CP's, and posts should be set to 'friends only' and only 'friends of friends' should be able to send you friend requests. Please head to your settings and change it before adding the base!

6. TCC's & CC's are allowed every 30 days. TCC's can last up to 10 days
.
7. Rated talk, rated jokes, & rates pictures/gifs belong in the rated group and/or PM's only.

8. Minor idols are not allowed to join the rated group and will be banned from pregnancy. Male/lesbian pregnancies are not allowed either.

9. You MUST introduce youself within a day after your arrival. If you do not, you will receive a warning
.
10. All ualities welcomed!! Move in couples are welcomed too.

11. Daing ban of two weeks, and must be together for at least a month for marriage. Get to know each other first! <3

12. Deativating your account is not allowed unless under special circumstanes. You will be kicked out if you deactivate without telling us. DEACTIVATING IS ONLY FOR SAFETY REASONS!
13. No triggering topics!!

14. You are encouraged to roleplay accurately and portray your idol the best way you can without ruining their image or only doing text talk.

15. We expect you to know your idol well or at least do some research about them. Do not introduce yourself formally to your own group members or close friends. We also expect you to build the same characteristics your idol has. (eg. you cannot make Onew hate chicken since he is known as a chicken manaic or make your character cold and rude when they are known as a bubbly person) Keep in mind that we are in South Korea where coutesy is important.

16. Separate IC and OOC drama. IC is allowed if parties have agreed upon it. OOC dramas will lead to warnings. Help us keep the peace in the roleplay. PLEASE no face-chasing, relationship-chasing or oversensitive and dramatic behaviour. Limit sharing of depressing posts. (pswd: favorite food?) We want to help spread a positive vibe.

17. Breaking rules may cost you penalties: a warning (3 warnings lead to a kick-out), removal from the roleplay, or you will be blacklisted.
how to join
Take a look at the masterlist to see if your desired faceclaim is available. If your desired faceclaim is not available, maybe look at the wishlist! Then, COMPLETE the application CORRECTLY. If your application is not complete/correct, we will not reply. Once accepted, you have 48 hours to add the base account. You add the base account by clicking on Gudetama, and it will guide you to the base account. Hope to see you there!
form
faceclaim :
group :
timezone :
S*XUALITY:
password :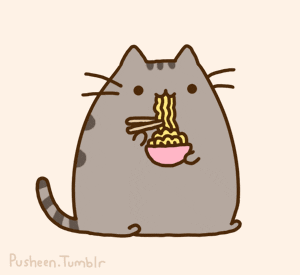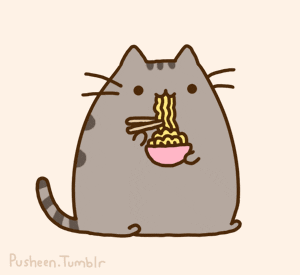 featured
featured members & events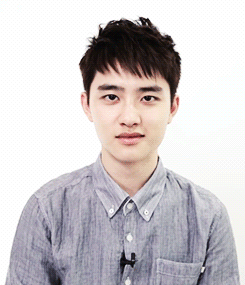 Suga & Wendy & Kyungsoo
event (01/01) : None Yet.
event (01/01) : None YeT.
masterlist
admin
reserved
taken
activity warning 

(semi)/Hiatus
Males
b.a.p:Bts:

suga
jimin
V JUNGKOOK
exo:
chanyeol kyungsoo Sehun
got7:
youngjae
infinite
: sunggyu woohyun
monsta x:
kihyun
nct: taeyeong
seventeen: jun
shinee:
actors:
soloists: 
models/ulzzangs:
others:  Christian Yu
females
blackpink:
F(X): Krystal
nine muses:

kyungri


red velvet:
Seulgi
 Irene WENDY
snsd:
twice:
actresses:
soloists:
models/ulzzangs:
CHAEEUN
others:
wishlist

Kyungri: 2PM, T-ARA, SS501, TVXQ, Jay Park, SHINee, Infinite, Big Bang, U-KISS, History, TVXQ, JYJ 

Suga: Complete BTS, more ladies

Wendy: B.A.P, Got7, BoA
couples
Jun x YoungJae
241117
Please apply in the Following Format!
FACECLAIM :
GROUP :
TIMEZONE :
S*XUALITY:
PASSWORD : (Read the rules for it)