Description
What will happen when two person who can't stand each other need to build a life together? Can they let go of their hatred or will they fall for each other? Will the relationship works? And is there a thing called second chance?
CAST
JI CHANG WOOK (27) - works as a freelance VJ who love motorbikes and ourdoor sports. Free Spirited. Doesn't believe in true love and a playboy at heart. Always show a badboy image but deepdown he is a caring person. When he loves, he loves wholeheartedly and do not know to let go. Choi Tae Joon's bestfriend.
IM YOONA (24) - part timer at a cafe and also at a restaurant. She also studies culinary. She dream to open her own cafe/restaurant. Conservative girl who believe in true love and determine only to give herself to her true love. Yoon Bomi BFF. They are close like twins. Had a crush at Song JoongKi
SONG JOONGKI (32) - A young architect who owns a firm. A regular at the cafe Yoona works at. A kind hearted man who is love by many women. He adores Yoona for her spirit and dedication.
MOON CHAEWON (31) - paedatrician. Song JoongKi ex wife. Still in love with her ex husband but remains best friend with him. Love kids. Caring, smart and indipendent.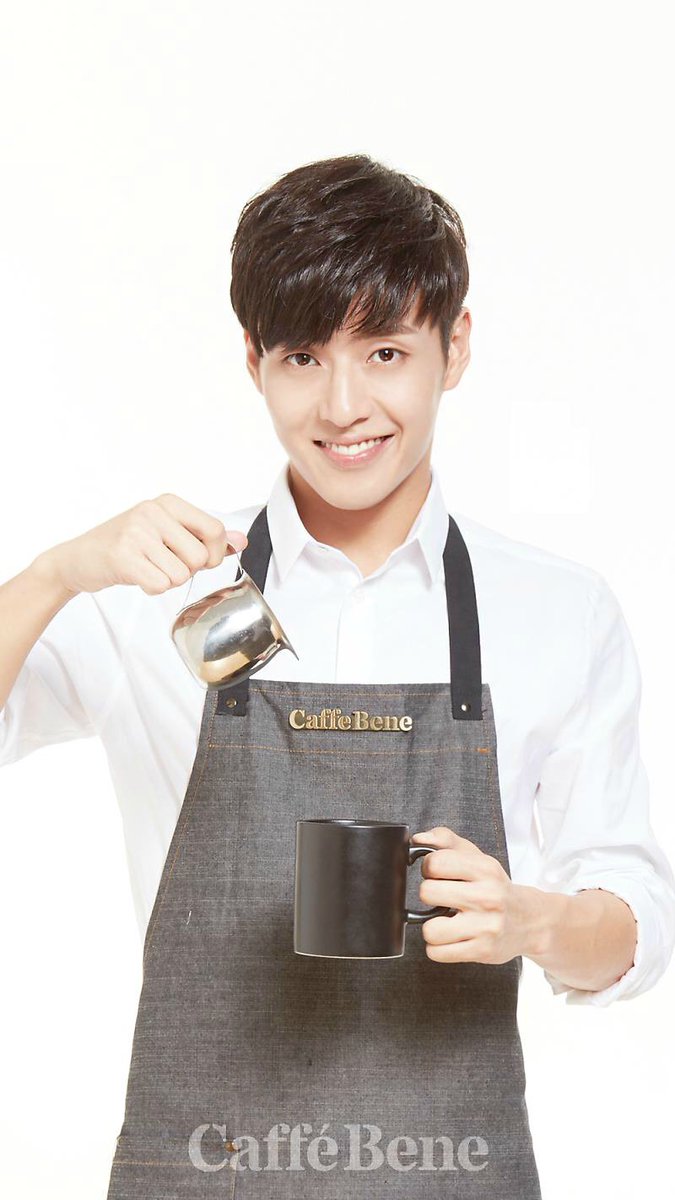 KANG HANEUL (26) - An intern who works at Song JoongKi firm. He also a part time barista at the cafe Yoona works in. Yoona best friend and also her first love. The mirror image of Yoona. 
KIM JIWON (23) - Ji ChangWook hoobae at work. She has a crush for Chang Wook since day 1 but ChangWook only treat her as a sister.  
CHOI INHA (1) - Choi TaeJoon and Yoon Bomi's baby daughter. When something happened to her parents, she is about to be send to orphanage but ChangWook and Yoona decided not to let it happen. 
 SPECIAL APPEARANCE
CHOI TAEJOON (26) - Ji ChangWook best friend. He treats ChangWook and his mom as family eventhough ChangWook is actually the maid's son. They are so close since middle school. Yoon BoMi's husband. 
YOON BOMI (24) - Im Yoona BFF. Married to Choi TaeJoon, her high school sweetheart. Mother to Inha. 
CHOI JIN HYUK (33) - Choi TaeJoon's family lawyer who handles all his family will.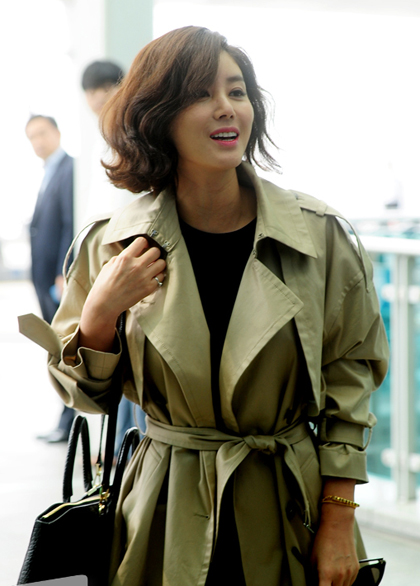 Kim Sung Ryung (49) - Yoona's mom and also BoMi's adopted mother. 
Hwang Seok Jeong (50) - Social worker who is incharge of Inha's case. 
POSTER AND BACKGROUND CREDIT TO MYMILKYU FROM ILARIA MULTI SHOP
SHOP LINK : http://www.asianfanfics.com/story/view/1011527/ilaria----------multi-shop-graphic-and-advertise-open-trailer-review-layout-beta-are-closed-1000-requests-done-hiring-graphics-trailer-shop-reviews-advertisement-betareader
Foreword
"Yah Yoon Bo Mi!. Why must of all the people you set me with it must be him?" Yoona shout at her room mate, Yoon Bomi for setting her for blind date with the guy she cannot stand in this universe. Bomi just smile at her BFF. It is something she already expected when she set her up for blind date with that guy. Yoona really cannot get along well with him but since he is her fiance best friend, she think it will be nice if Yoona can date him so they can have their dream double date.
"Do you hate him that much Yoona? Did he ever do anything bad to you that I didn't knew off?" Bomi asked her half joking half serious. 
"No he never did anything bad to me but he is just irritating. I can't stand him. You set us up once and it didn't work out. What makes you think it will wok out now?" Yoona has calm down a bit and trying to know why she set her up with him again. 
"Ani, since you are going to be my maid of honor and he is Taejoon's oppa best man, i think that it would be great if you to can be close to each other while helping us out with the wedding. Probably we can have a double date like we used to talk about when we were in school. That's all. But it looks like my dream will not happen. Mihane chingu-ya" Bomi takes Yoona hand and pout asking her friend to forgive her for the blind date. Yoona smiles and hug her friend. She cannot be mad at her. She is her BFF and already like a sister to her. She technically is coz her mom adopted Bomi when they were in middle school coz Yoona wants a friend to accompany er at home when her mom works out of town. "Promise me you don't do this again, arasso?"
~~~~~~~~~~~~
"You and Bomi are really out of your mind. Of all the people you set me up with her?" ChangWook still cannot believe that the blind date Taejoon ask him to go is actually her. "You know how much she hates me and you still wants me to go out with her? Aigooo." he shook his head in disbelief.
"It's Bomi who really insists to set you two up and personally i think if you and her can get rid of your hatred towards each other, you can make a good couple". Taejoon knows that he and his fiance once set him up with her during college but it turns quite bad. Eversince that she cant stand his best friend. 
"I don't hate her, she is the one who can't stand me. And you know very well she is not my type, it takes miracle if I can be together with her". ChangWook exclaimed. ChangWook doesn't really wants to settle down yet that's why he led a carefree life. He went out with girls if he wants to but he never really want to be tied into a relationship. 
"Don't talk too soon. You never know what fate can do. I'm afraid one day you will fall deeply for her until it drives you insane". TaeJoon jokes around. ChangWook just smirks at his statement. "If that happens, Maybe not in this lifetime". 
~~~~~~~~~~~~
Author's Note :
Hi all, this is my new fanfic of my fav couple JiChangWook x Yoona. I am trying to write a light genre this time. Romantic Comedy. 
I also add my other fav couples in this FF (Song JoongKi x Moon ChaeWon) and (Kang HaNeul x Kim JiWon).
I hope I can get your support. Please subscribe, vote and leave a comment. 
I really appreciated constructive comments as that what helps me to improve in my writing. 
Completed FF
You're Mine
http://www.asianfanfics.com/story/view/1200676/you-re-mine-yoona-imyoona-jichangwook-changwook-thek2-yoonajichangwook-jehanna
Sleeping with my bestfriend
http://www.asianfanfics.com/story/view/1246452/sleeping-with-my-bestfriend-changyoon-yoona-imyoona-rated-jichangwook-deercouple
Ongoing FF
Reel? or Real?
http://www.asianfanfics.com/story/view/1225753/reel-or-real-yoona-jichangwook-deercouple-changwookyoona
See you in 100 days
http://www.asianfanfics.com/story/view/1278547/see-you-in-100-days-changyoon-yoona-yoonwook-jichangwook-spinoff-wookyoon-thek2-bangbangcouple-jichangwookyoona-jehanna-deervisualcouple
Healing Love
https://www.asianfanfics.com/story/view/1261881/healing-love-leeminho-parkshinhye-jichangwook-romancedrama-minshin-jichangwookshinhye-changwookshinhye-minhoshinhye#content-bottom
Gomawo, Jagiya
http://www.asianfanfics.com/story/view/1255553/gomawo-jagiya-cnblue-family-jungyonghwa-seohyun-snsd-yongseo-baby-gogumacouple-birth-yongseocouple
Our Cruel Fate
http://www.asianfanfics.com/story/view/1206458/our-cruel-fate-moonchaewon-romance-songjoongki-melodrama-chaeki-chaekicouple