Description
[CONTENTID1]
In honor of the bride-to-be:
Chiyoko Yano
BACHELORETTE PARTY
Saturday November 19th
[/CONTENTID1]
[CONTENTID2]
Dinner and drinks 
6:00 PM
Spirito
Stassart Street 18
1050 Brussels
More drinks
09:30 PM
Wherever we end up ;)
Theme:
Masquerade
(masks will be provided or you can bring your own)
Dress to impress!
Single sisters:
Dress even more to impress so you can all bring a date to my wedding!
[/CONTENTID2]
[CONTENTID3]
I feel kinda weird not writing about a kpop band as I used to but I literally cannot find any good fics out there with One Ok Rock so here you go :p 
Plus TORUKA IS WAAAAAAAY UNDERRATED YAS LORD!
I really have NO idea if there are a lot or very little OOR fans here on AFF but if you are one and reading this, SHOUT OUT TO YOU GIRL! I feel a little less lonely in the fandom now :') :')
Pls leave comments too!
xxx
[/CONTENTID3]
Foreword
Credit & thanks to SPOTLIGHT POSTERS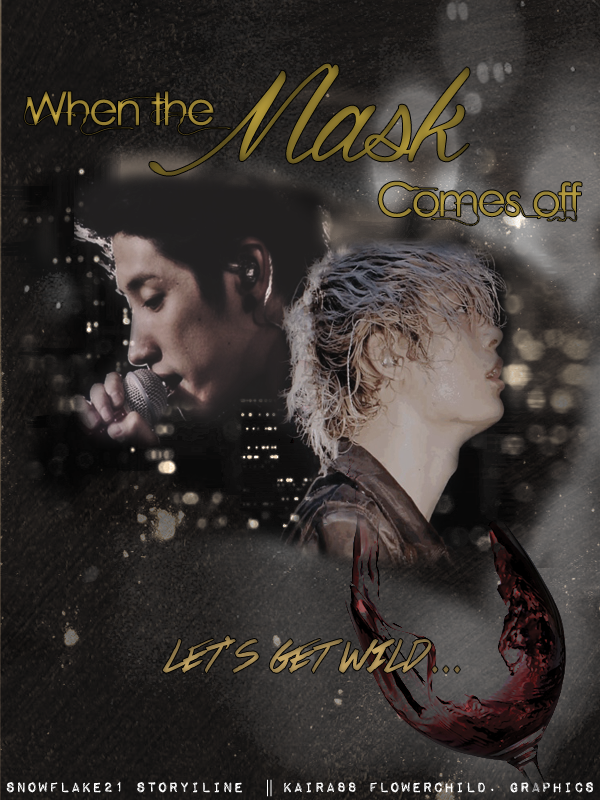 Posters done by Flowerchild Graphic Shop
Big thank you!!
---
You smiled at the shining black invitation with gold sparkling engraved letters in your hand. All you could do is look at this invitation in astonishment of how beautiful it was. Your sister, your rock and best friend for life was getting married to the love of her life.
Chiyoko's wedding was about a month away. On December 20th 2016 the big day would finally arrive.
But there simply cannot be a wedding without having a bachelorette party first, can there?
You, all the best friends and bridesmaids received the invitation about 2 weeks before. Party plans have kind of faded in your agenda the past few months but the thought of going full-on again with the girls like back in the day made your heart race with excitement.
Being single bells for about a year now, you kinda got bored of being alone and secretly hoped of maybe being lucky enough to meet someone whilst going out. Whatever the intention of the guy in particular might be that day, was left in the open. And quite frankly, you did not care at all.
Little did you know two weeks later you were about to.
Not 1 guy.
But 2.
Yas , 2.
---