OF TEN THOUSAND I LOVE YOUS
Description
"I can be patient. I am patient. But Jessica?" I shook my head. 
"I'm afraid five years of waiting will consume her whole."
A Yulsic fanfiction.
Angst. Love. Family.
Foreword
OF TEN THOUSAND I LOVE YOUS
a
Yulsic Fanfiction
By SillySesame
---
"It was the scariest moment in my life, seeing her so helpless under the drug. Her eyes swollen from the many tears she had shed in that one single night. I leaned as far as I could, whispering encouragements in her ear. When her eyes fluttered shut. When I couldn't do anything else but giving her my words, I whispered "I love you, Jessica. I love you."
---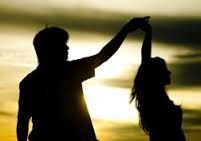 A story of how being with the person you love will always make you stronger.
Angst. Love. Family.
A continuation of Yulsic storyline from my previous Fic :  Home Is US