xWinter_Dreamzx
Personal Message
tainted
travels
about me
name:
阮冬梅
birthday:
17 feb, 1994
occupation:
writer
height:
183 cm
I am a simple open-minded gal, but also a gal with great depth.I am an eclectic pagan,whom practice more than just 1 faith.I am a pretty much a dork,nerd,& a weirdo..yet fun to be around.And yet for a fair warnin,don't try anything that could insult me or try to offended me cause it won't work.I can be very nice or I can be very y..it just depends on how you treat me.And to those who are closed minded,stay off of my page,cause I don't waste my time on ignorance.
ft. story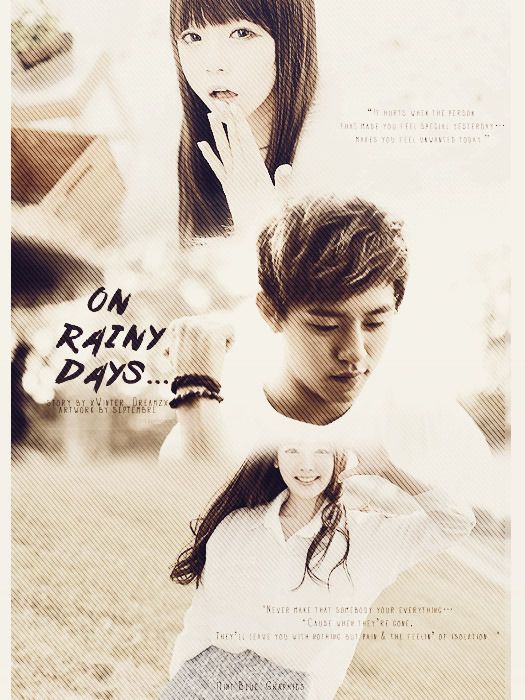 story title:
On Rainy Days…
characters:
B.A.P, Choi Minah (oc), Kim Ji-Eun (oc), Lee Eun Mi (oc)
genres:
melodramatic romance, angst
length:
TBA
These last few days, we've seen guys/girls jump into a relationship & they seem to enjoy everything about it. The way that their partner treats them, and those wonderful and precious memories that were shared…those are always the main reason to why we see couples cherish each other. But to Daehyun, having someone to love and cherish will no longer matter…and this happened because he found out that the girl he loved had used him to get with his bestfriend and once Youngjae told him bout it, he had to do what he though was best….it was time for him to let her go.