KawaiiCherryPanda
Personal Message
About Me
My name is Akemi!
I am half Korean, 


and half Japanese!

My Stories here on AFF


Do NOT Read This Please...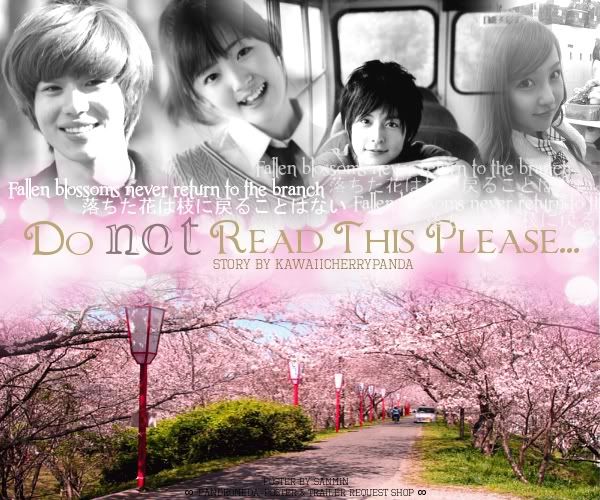 My story 'Do NOT Read This Please' was acutally named that because I didn't want anyone to see it  because I wasn't sure what I was going to write. I wrote a couple chapters thinking that I would write sort of a ghost story type thing.... I ended writing about my feelings about my mother's death with some humor to lighten it up. Airi is like my favorite person ever so I decided I'd have her as the main  character. Taemin and Teppai are adorable so I had them be her love interests. lol and Airi's dad had   a ton of influence from Hanako's dad. Oh and Taemin is a lot like my brother because he's practically in love with my best friend. :3 oh also xPockyFreak is the main reason that I continued my story. She's adorable so you should add her!


 
MY LOVELIES

Suzuki Airi, Buono & °C-ute


My ultimate bias;
Kim Myungsoo; L, Infinite. ∞



He is so precious.


Park Jiyeon, T-ara
Bae Suzy, miss A
Hwang Minhyun, Nu'est.
Lee Taemin, SHINee.


Jo Youngmin, Boyfriend.


Lee Sandeul, B1A4.


No Minwoo, Boyfriend.