seoul_lover
Personal Message
Hello everyone and welcome to my page, where I publish my fanfictions! :D
I as you can tell love writing, and it's a hobby of mine, and I wish to become a better writer and continue writing, as I find calmness in doing that. I provide fictions of my biases. I dont know what else to say, other than I hope you guys will support me. If you like some of my stories, please support me by commenting and upvoting.
Also, I mainly just use asianfanfics to upload my fan fictions.. I am mostly on to just update my stories, and check them.. I don't accept random friend requests from people on here. I only accept friend requests from those who actively comment on my story(s), or those who've spoken to me before.
And one thing that I really don't like is, when people read and don't bother supporting the writer by leaving a comment or up-voting, if they liked the story (silent readers). Commenting and voting is only in its right place to do so. It takes time writing.. getting your support would mean so much. And to some, and me it can really work as a factor for motivation! so don't hestiate, and keep coming with the comments.
You can find me on;
You can drop me questions on my ask.fm. My username is seoullover 
You can also find most of my stories on my Wattpad account. My username is seoul_lover_fictions
XXX
SEOUL LOVER 
About Me
I just made a list of my top biases, lmao.
The list is in no particular order, except that Yongguk and Soo Hyuk are my ultimate biases, and Tey is sort of my third bias. 
I sometimes end up adding more names to the list, but oh well. There are more biases than these names.. 
Idols:
Bang Yongguk, Tey, Shownu, Wonho, Lee Kigwang, B.I, Bobby, Mino, Simon Dominic, Song Kyung Il, Owol (Taehyun), Christian Yu, Mark, JB, Yugyeom, Kim Hyun Joong, Ok Taecyeon, Lee Joon,Yunho (U-Know) Kim Jonghyun <3
Actors:
Lee Soo Hyuk, Ji Chang Wook, Woo Do Hwan, Nam Joo Hyuk, Ji Soo, Gong Yoo, Ahn Hyo Seop, Bang Sung Hoon, Park Seo Joon, Kang Ha Neul.
MY EVERYTHING  (I'm cheesy af XD)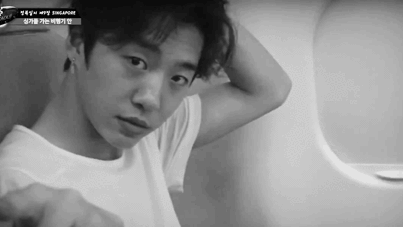 AUGUST 9, 2019 -> LEE SOO HYUK'S LONG WAITED COMEBACK! <3