byeolliceekim
About Me
A   fangirl. 
Well, hello there ! Welcome to ByeolliceeKim profile !
         Let's get it started shall we? Firstly, I want to say that English is not my first language so, forgive me if there's any grammatical error. 
Actually, ByeolliceeKim are not my original username. I changed it from TogatherAsOne to ExoticsCassie to ByeolliceeKim . Reason ? Just because. Since I'm not going to state my real name here, I'll go with the name 'kim or  illa' . I'm from Malaysia. I'm still improving my English grammar skills so you guys can kindly give me some useful advices. I'm fourteen [2013] and still growing.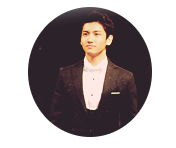 I tried to live with simple lifestyles and still trying. I'm fun to be around only, if you're someone close to me. I love to keep my problems by myself and releasing it with my own way. I hate it when people judge me by my look while the only thing they knew about me is my name. I'm a friendly person. I'll treat you the same way you treat me. So, be nice.
I know KPOP since I'm ten years old. At first, I'm still clueless about it, but, as time passed, I'm slowly loosing up and began watching and hearing KPOP mv and songs. For me, KPOP is very unique. It's pretty fun to watch their mv. Since some of the videos are really cheerful and colorful. Even though the songs are in Korean but, if you watch the mv, you will definitely understand what's the meaning behind the lyrics. 
❝The   MVe  xplain   everything.❞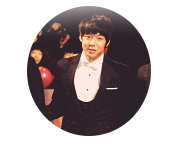 I'm a die-hard TVXQ's fan. I still remember the first time I watched their performance and how I fell in love with them. But, I'm not going to told you since it'll be a long paragraph. I started to be a hardcore fan of them since urm, July? Yeah. July I think. The first performance of them that I watched is Mirotic. I'm so in love with them and kept repeating the video. I studied about them. When did they debut. What is their real name. Where is their hometown. All about them. I even watched most of their variety shows. I started to get addicted to them. -and then, here I am. I think, that's it.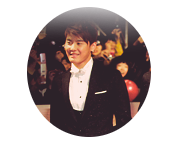 My 
top bias all the time is, first.
 TVXQ's
 DuckPhin 
Junsu
. Second, 
TVXQ
's SnarkyMaknae 
Changmin
. Third, 
EXO's
 Bacon 
Byun Baekhyun
. Fourth, 
EXO's
 DorkyEyes 
Do Kyungsoo
. Fifth, 
EXO's
 Deer
 Luhan
. I will not allow you guys to have the same bias as me. LOL. But, if you does have the same bias as me, 
keep your mouth shut
. Those 
five
 are one of my precious.
Overall, I love them so much till my last breath. Fuuu those saesangs who hurt our boys. I also ship some popular couples. My other biases are, 
SS501 Kyu Jong and HyungJun. Teen Top L.Joe. Infinite Woohyun. BIG BANG Seungri. 2AM JinWoon. BAP Daehyun and Zelo. BEAST JunHyung, HyunSeung and DooJoon. MBLAQ Thunder. SHINEE Key. SUJU Eunhyuk. CNBLUE JongHyun
. 
___________________________________________________
❝

A genius is a genius but, without a heart it means nothing.

❞
-
Kim Junsu
______________________________________________________