LeeSangKyung
About Me
-----------------------------------------------------------------------------------------------------------------------------------------------------------------------------------------------------------------------------------------------
My name is Lee Sang Kyung, when people hear my name they ask Leessang? No.I am not Leessang I am Lee Sang.
I can't speak english at all, I use translate apps to talk to my international friends on instagram and snapchat.
I like guys and girls, but I have never had a relationship.
I LOVE Olltii,Seo Chul Goo, Dok2, Cjamm, Kim Hyoeun(he's attractive for some reason), Jaypark, Tablo(He's so sweet), San E, Zico, etc.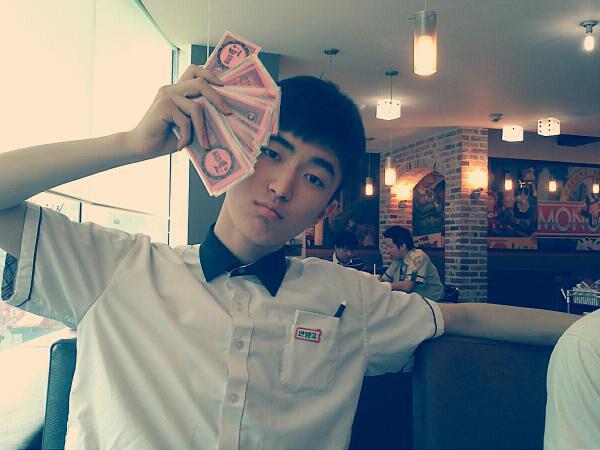 *Insert hot picture of Olltii here*
I was born in Jeju but my dad got a business job in Hongdae so we moved.
I've met Olltii multiple times but he makes me nervous because he is wayyy to attractive.
I like street cyphers but I never participate.
I want to someday go to the United states.
I reject everyone who asks me out because I get wayyy to nervous
I openly support gays
I am biual
I want to marry OLLTII because he is so dang perfect~ He is also my ideal type of man
I can fluently speak Mandarin Chinese and Korean, rough Japanese and am working on english
I pay for english translating apps because I can't communicate well to foreigners without it.
I am biual
------------------------------------------------------------------------------------------------------------------------------------------------------------------