kimiyun
Personal Message
Hi there (◑‿◐),
Welcome to my one and only place where I can throw away my crazy ideas in writing. I wrote any stories that beyond my imagination.
But.........
I do take time to update every stories I wrote.
Why????
I'm a human and sometimes I can't run from having writer block right?(◕‿-)
Anyway dear readers....
I really appreciate to those who so kind and nice for adding me as your friend. Also, many thanks for subscribe to my stories.. 
I ♥ you so much. (✿ ♥‿♥)
About Me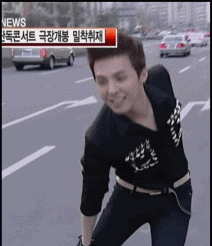 He's cute right?(~o❤‿❤)~o
♕ Let's know each other, mkay? ♕
♕ Hi, my name is Yun. You? (。◕‿◕。)
♕ I loves K-pop so much and I bet you with me?
♕ Well, let's be friends and later we share our interest, mkay?
Why?? 
I don't know how to review myself. Gagagagagaga...