missladygalaxy
Personal Message
- MISS ♥♥ LADY GALAXY. 
| oldenough  |  vipblackjack | taiwanese| inlovewithGD | daragon | 
this girl don't care what people think about her, she takes her for 
herself, and summer days running in the sun are the best. xo 

lllllllllllllllllllllllllllllllllllllll 




 
lllllllllllllllllllllllllllllllllllllll 

Make a wish and place it in 
you heart. Anything you want, everything you want. Do you have it? Good. Now 
believe it can come true. You never know where the next miracle is 
GONNA COME FROM. THE NEXT SMILE, THE NEXT WISH COME TRUE. BUT IF YOU 
believe that it's right around the corner, and you open your heart and mind to 
possibility of it, to the certainty of it. You just might get the thing you're 
WISHING FOR. THE WORLD IS FULL OF MAGIC. YOU JUST HAVE TO BELIEVE 
________in it so make your wish. Do you have it? Good now believe in it, 
- - - - with all your heart..
About Me
Tainted
Posters and Chapter Banner credits to: Kurogane from Kurogane Art Studio
nnnnnnnnnnnnnnnnnnnnnnnnnnnnnnnnnnnnnnnnnnn 
Mexican Standoff

Posters and Chapter Banner credits to: Kurogane from Kurogane Art Studio
nnnnnnnnnnnnnnnnnnnnnnnnnnnnnnnnnnnnnnnnnnn 
mine
P O S T E R   C R E D I T S   T O : K U R O G A N E & 
E L E C T R I C   R O S E   G R A P H I C S   S H O P   ♥ (Top right & bottom two)
P O S T E R   C R E D I T S   T O : H U N G R Y - &
A F F A M E   G R A P H I C S   S H O P   ♥ (Top left & center)
nnnnnnnnnnnnnnnnnnnnnnnnnnnnnnnnnnnnnnnnnnn 
YOUAREMYSUNSHINE
P O S T E R   C R E D I T S   T O : R A W R Y E O L 
& S T R A W B E R R Y   D E S I G N S     ♥ 
nnnnnnnnnnnnnnnnnnnnnnnnnnnnnnnnnnnnnnnnnnn 
my devil playmate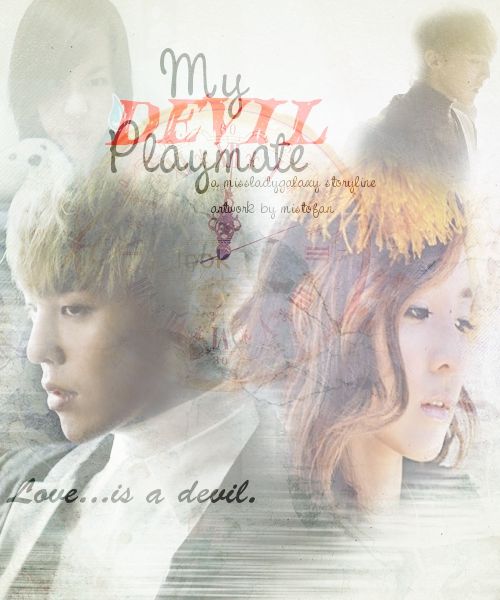 P O S T E R   C R E D I T S   T O : M I S T O F A N     ♥ 
nnnnnnnnnnnnnnnnnnnnnnnnnnnnnnnnnnnnnnnnnnn