Emilieee
Personal Message
Please do message me/comment on my stories if you want to send a friend request. I'm quite open to those, but I'd like to at least know your username first.
I prefer no ads (especially roleplay; I don't do that). If you want me to read a story and give feedback on it, it's best that you just ask me to through a wall message or PM. I won't read stories on request otherwise. 
Ezekiel 36:26
About Me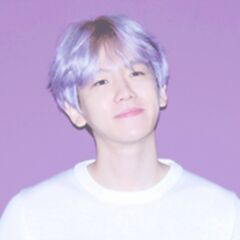 E M I L I E E E
Hi! Call me Emily. 
I'm an aspiring author who's been on this site for a bit over three years. If you're here because of my stories, I write EXO x OC fics, most of which happen to be Baekhyun (because I'm lowkey biased). A lot of my works are also fantasy/action, with an occasional slice of life. 
If you want to ask me questions, go to my curious cat! I talk to people more on twitter too, and occasionally post snippets and updates of my fics.  
eXO-L. SONE. REVELUV. 
My ultimate bias is Baekhyun, but my others are Taeyeon, Yoona, Wendy, Yeri and basically all of EXO. 
Favourite Color: Turqouise
Favourite Songs: Promise, El Dorado by EXO, circus, Feel so Fine By Taeyeon 
Favourite Books: The Grisha Trilogy, Percy Jackson/Heroes of Olympus, Warcross, The Young Elites
Favourite Genre: Fantasy/Adventure 
Favourite Movies: Lord of the Rings/A lot of the Marvel franchisE
Favourite Show: Brooklyn Nine NIne
Favourite Drama: A love So Beautiful
Feel free to PM me or wall message me if you ever want to talk, especially about things I've listed above! 
(I highly doubt anyone will know this but if you'd like to talk about how amazing the Matsutomo/Takahashi duo is please hmu Misaki is my girl crush istg.)
Feel Free to check out my fics! Below is a list of what I've written. Click the link to be redirected. 
Cutlass ..... Baekhyun x OC, Pirate!AU, high Fantasy, Action, Angst, Romance. Ongoing. 
Darkest Hour ..... Baekhyun x OC, high Fantasy, Action, Adventure, Romance. Completed.
Crescendo ..... Baekhyun x OC, Slice of life, romance, healing, schoollife, angst. Short Story, Completed. 
On Angels Wings ..... Baekhyun x OC, Angel!AU, Angst, romance. Completed. 
The Fourth Sin ..... Baekhyun x OC, Pandora's Box AU, fantasy, Dystopian, action, adventure, romance. Ongoing.
Fearless ..... Baekhyun x OC, school life, romance, angst, fluff. Completed.
Sea of Flames ..... Baekhyun x OC, Fantasy, Fluff, Romance. One shot, Completed. 
Touch of Hades ...... Chen x OC, Assassin!Au, fantasy, action, romance. Ongoing. 
Prometheus ..... Kai x OC, fantasy, action, romance. Ongoing.
Windwalker ...... D.O x OC, assassin!au, prince!Au, fantasy, action, adventure, romance. Ongoing. 
Fire to Ash ..... Chanyeol x OC, romance, fluff, angst, action. Completed.  
Here are a couple of fics from friends that I would recommend! Check them out in your spare time :) 
Attayear .... Baekhyun x OC, Korekrytpa 
Borderlander ..... Chanyeol x OC, Korekrytpa
Draw me a Date .... Yixing x OC, Korekrypta 
Natblida .... Suho x OC, Sicaday21
All Falls Down ..... Baekhyun x OC, Sooyoung2345
Dusk Til Dawn .... Baekhyun x OC, sooyoung2345