immissm
Personal Message
Updates (09/11/2020):
NEW WRITING ACCOUNT ON TWITTER: @msbaerene (If you're filo, I write gotvelvetpink au's here. mostly socmed and so far taglish language.)
---
MOOD: 
(ctto: tumblr) 
About Me
- UNDER CONSTRUCTION - 
---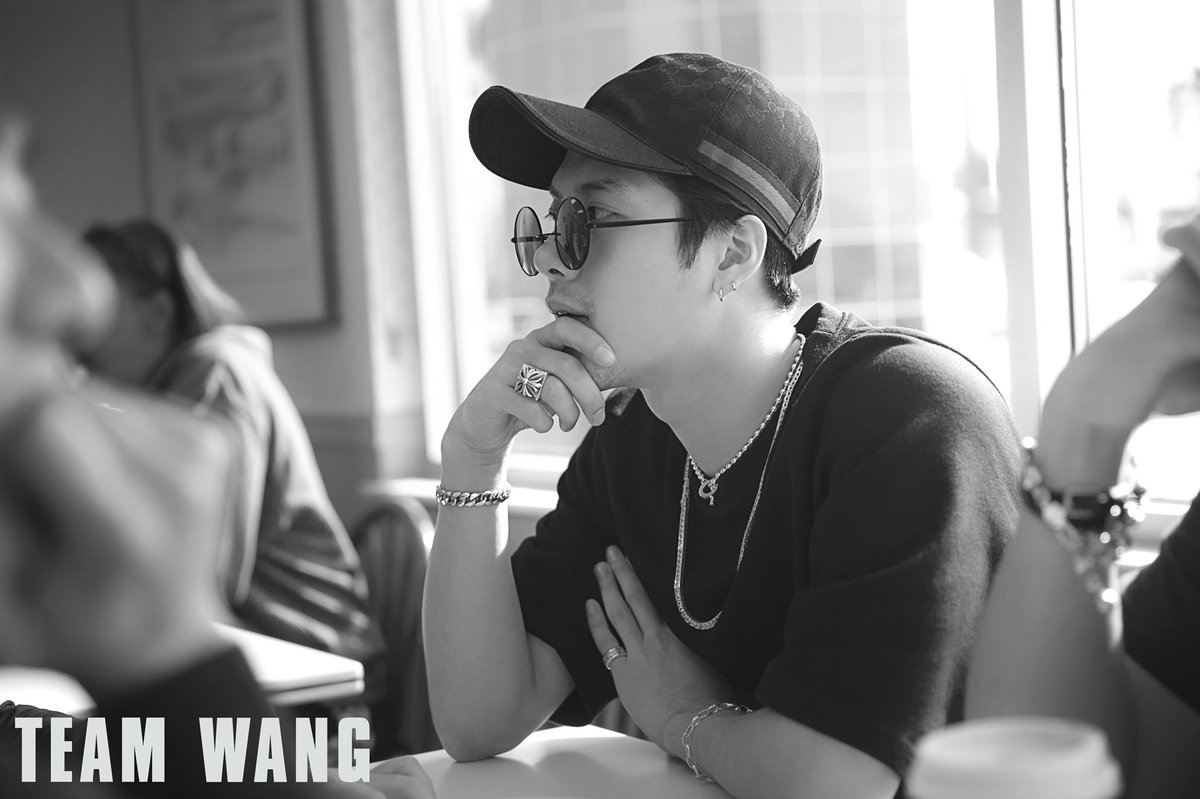 scroll down for more information

update as of 04/13/2016
new theme from edelweiss!
I'm Miss M. And I want to remain anonymous, NO QUESTIONS ASKED. I mostly write rom-coms/fluffs or mellow drama, coz I'm cliche and hella cheesy. I only write about Jackson Wang & GOT7 stories (for now, maybe..)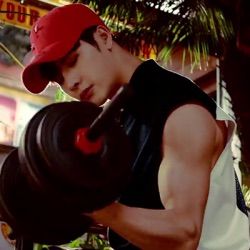 DISCLAIMER: COPYRIGHT. ALL RIGHTS RESERVE. ALL CHARACTERS AND PLACES ARE FICTION AND NOT REAL. NAMES, ARE BORROWED AND NOT STOLEN. IT IS NOT ALLOWED TO BE USED WITHOUT MY WRITTEN PERMISSION. COPIES SEND SEPARATELY. © M FANFICTIONS GEN 1. 2016
Some rules & guidelines:
001 // LEAVE AN UPVOTE, SUBSCRIBE, ADD ME AS A FRIEND IF YOU LIKE! 002 // DON'T BE A STRANGER! TELL ME YOUR THOUGHTS ABOUT MY STORIES. LEAVE A COMMENT! I LOVE READING COMMENTS FROM YOU GUYS! IT MAKES MY DAY!! SRSLY! LET'S TALK <3  003 // I'LL ABSOLUTELY LOVE YOU MORE IF YOU RECOMMEND ME TO OTHER IGOT7 (OR NON IGOT7) MEMBERS HERE IN AFF?  004 // STRICTLY (FOR NOW MAYBE) GOT7/JACKSON WANG BASED STORIES. 005 // EARLY BIRD WARNING: I REALLY LOVE WRITING CHEESY/CLICHE FLUFFS. SO PLEASE BARE WITH ME. 
001 //
TITLE: room 404
STATUS: one-shot | completed
QUICK SUMMARY: M knew too well there wouldn't be more interaction between the two of them. Because, well.. she was just a fan among his crowd. He had a sea of fan girls in line waiting to meet him. Waiting to have a moment with him. She knew she wouldn't get that personally close with him. Or have a private session. But it was okay & She survived.& She finally saw him up close.& That was it. Not until she met who was at Room 403.
A/N NOTES: First story in aff. literally came up with this the day i decided to start posting my fanfics here. it just helps me test the waters you know?
002 //
TITLE: Against all odds (book 1)
STATUS: full | completed
QUICK SUMMARY: What if after 6 years you'll forget about your obsession with Jackson Wang and then later on you found out that he's your next door neighbor? Ever thought of that? Being close with Jackson Wang? Having late night samgyupsal runs & talks with him? Knowing him personally? But as a fan, your chances are zero to none. But what if against all odds, fate just wants you two together? How will you handle it?
A/N NOTES: CAME UP WITH THIS WHILE I WAS ON-THE-JOB TRAINING. WROTE WITH THE CHAPTERS AS I HEAD TO WORK.
003 //
TITLE: winter encounters
STATUS: oneshot | cOMPLETED
QUICK SUMMARY:  What if you fell completely in love with someone who doesn't even know you exist? What if that someone, is who you'll get to finally encounter 5 years later? 
A/N NOTES: First winter story. created around christmas. it was legit cold that day and i was wearing my sweatshirt as i wrote this. pro-tip: listen to confession song while reading too!
004 //
TITLE: baby it's cold outside
STATUS: Oneshot | completed
QUICK SUMMARY: You were about to go home but your drunk bestfriend, Jackson won't let you. He tried all his might to convince you to stay & slept over.
A/N NOTES: 2nd winter story. and probably 1st christmas inspired story?? "baby, it's cold outside" was on the loop so much that i had to make a story about it. the lyrics is so cute.
005 //
TITLE: odds are in our favor (book 2: sequel of against all odds)
STATUS: full | completed
QUICK SUMMARY: Mia & Jackson are officially together! See how they handle their relationship where they go through jealousy, insecurities, keyboard warriors & more!!
A/N NOTES: i'M A ER FOR sequels. and i myself, crave (and demand) more jack-mi interaction! so i made a sequel to the first book! read the first book before proceeding! 
006 //
TITLE: one day 
STATUS: 7-shots | completed
QUICK SUMMARY: 7 one shots, 7 pairs, 7 love tales, 1 Day.
A/N NOTES: Wanted to try out writing about the other memebrs of got7. you ask, and you shall receive. also, you can read as a one shot. or as full. (i recommend reading as full) 
007 //
TITLE: DOMINOES
STATUS: FULL | Completed
QUICK SUMMARY: lOVE LIKE DOMINOES, ONE FALLS AFTER THE OTHER.
A/N NOTES: FULL BLOWN STORY OF got7 x ocS.  SINCE IM AN IGOT7, AND THIS IS MY 7TH STORY UP IN AFF, THIS WILL BE LIKE A GIFT TO YOU IGOT7S OUT THERE. :) 
008 //
TITLE: Take The Punch 
STATUS: Oneshot | completed
QUICK SUMMARY: Imagine being there for Jackson at his recent airport incident while he was verbally harassed by an anti? what would you do as his girlfriend?
A/N NOTES: Based on recent events with jackson being verbally harassed at the airport and crying at a fanmeet. this is my frustrated way of showing how i'd fend him if i were there by his side. open for all ahgases who's ready to fite an anti. 
009//
TITLE: Solstice (new!!)
STATUS: FULL | Completed
QUICK SUMMARY: THE THREE RULERS OF THE ALLIED KINGDOMS OF OLYMPUS BANISHED THEIR DAUGHTERS TO THE MORTAL WORLD TO PROTECT THEM FROM THEIR FATES. THE GIRLS LIVED NORMAL LIVES AS ORPHANS WHO HAS GUARDIAN WOLVES BY THEIR SIDES TUCKED IN A SMALL TOWN FAR FROM THE CITY. BUT THEY WERE ALL BUT NORMAL. AND THEIR WOLVES WEREN'T JUST, WOLVES. 
A/N NOTES: SPECIAL GOT7 CENTERED FANTASY STORY IN COMMEMORATION OF GOT7'S COMEBACK!! ORIGINALLY A GIFT FOR MY FRIENDS THAT HAD JUST 1-10 CHAPTERS. CHANGED THE PLOT AND CHARACTERS TO MAKE IT A FANFIC.
010 //
STATUS: 7-shots | completed
QUICK SUMMARY: 7 one shots, 7 pairs, 7 love tales, 1 HOLIDAY. One day: winter version. 
A/N NOTES: my last story for 2018!! it's basically a winter version of my old story, one day. You can read it as a one shot but i recommend reading in full! 
당신이 없이 하루 살 수없는 것들 에 결코 포기
NEVER GIVE UP ON THINGS YOU CAN'T LIVE a day WITHOUt