HopesAiren
Personal Message
Why I love Seung Gi?
He's crazily funny and sweet.
He learned sign language (a little) to talk with an old dad he visited and helped
"To the best father, we'll always walk down with you, I promise" <3 <3 <3
So, who said I'm not handsome?
His smile is to die for:
Take care :)
Super cute, right? But still looks like a man.
About Me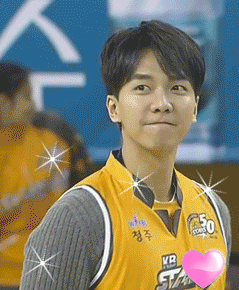 I'm bubbly, cute and very childish for my age. When I like someone, I shower him with LOVE, when I don't, I just don't give a sh*t about him *_*
I loved many many guys (celebrities) before. Lee Seung Gi is my longest crush, and I'm happy he's single again (u'know in case I make it to SK...)
Adore this cool-nerdy look on him.
I'm an Airen "Lee Seung Gi fan". Not bragging but I'm nice, friendly and accept friendship.
I'm a K-drama watcher, but I'm getting infected by MAMAMOO <3 IU <3 Lee Hi <3 Girl's Day Minah (soooo adorable love her) & Yura (I love her love for Seung Gi *_*)
My favourite actors are: Gong Yoo, Ji Sung, Joo Won, Cha Seung Won, Song Joong Ki, So Ji Sub, Hyun Bin, Lee Jin Wook, Park Hae Jin.
My favourite actresses are: Han Hyo Joo, Moon Geun Young, Moon Chae Won, Ha Ji Won, Go Ara, Shin Min Ah, Park Shin Hye, Park Bo Young, Kim Go Eun.
My Favourite K-drama is "My Girlfriend is a gumiho", I lived every emotion with them, from laughers to tears, from happiness to sadness than joy, and also the cute chemistry between the leads. I owe being an Airen to this drama, so thank you.
I also liked : 49 days (I cried for a movie/drama for the first time), Kill me Heal me, Coffee prince (Omg, the F.E.E.L.S) , Gaksital, Reply (both versions), Brilliant legacy (strongest female ever, and so heartwarming story though the usual type, but it has a special charm), City hunter, Good doctor, Dong Yi, A gentleman's degnity, My Girl, My name is Kim Sam Soon. I also liked Love rain, though it wasn't popular in SK.
Dramas I regretted downloading and watching: Playfull kiss, Heartstrings, heirs. the last 4 ep of Cheese in the Trap.