AoifeCross
Personal Message
"The devil might be powerful, but I'm petty." - Supernatural
Please support me at:
I'd appreciate all the help!
About Me
Hi everyone! I noticed I never wrote anything about me on this site LOL So let's see what I can think of putting on here.
I'm Mexican-American, living in California~ Mother of a beautiful Mini Maltese doggy. My first k-pop love was Jung Yonghwa. He's the reason I started watching kdramas back in high school and so the day I got to meet him was one of the happiest days of my life, since he's the reason I ended up investing the rest of my life to the world of Korean Culture.
I have a degree in Korean Studies, so yes Yonghwa changed my life for REAL! LOL
I speak English, Spanish, and some Korean. (Planning on taking Mandarin classes soon~ So pray for me because that's going to be a doozy to learn!)I've studied in and been to Korea several times and it absolutely changed my life! I was always and still kind of am a shy and quiet girl. However, living in a different country really drove me to get out of my bubble and become confident in myself to do different things and explore things I'm not comfortable with. Hence it gave me the chance to decide to start writing fanfics and try out different themes I've never thought of writing about! :D
So while I do have a degree in Korean Studies, I actually work in engineering (super random and didn't expect that, am I right? LOL) Hence why I'm always super stressed with work and my commute to work! I always delay my stories because of this stress so I'm so sorry to all my readers T_T
A close friend of mine once yelled at me "You never finish anything you start writing!" And sadly she's right because T_T there's just so many ideas in my head that I want to see on paper but it's sometimes so hard to continue writing when you already see it and imagine it in your head! I'm going to try my best to finish a long story one day! That's a promise!
My Top 5 Kpop Groups in Order:
1. Monsta X
2. BTS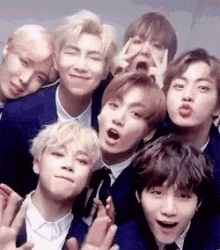 3. Seventeen
4. NCT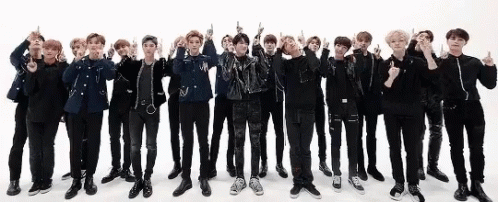 5. EXO
Please send me a PM about anything! I would love to talk to anyone who wants to chat! :)