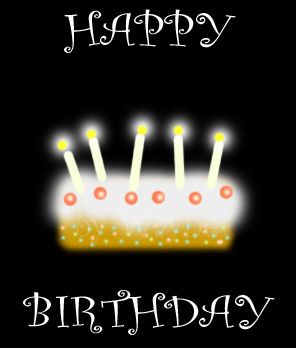 It's my B-Day! Yes, I love rubbing in the fact that it is my Birthday cause I am getting no love from my family cause it is also Good Friday. On top of that I am fasting like nuts and I can't eat any meat today. But heck! I'm 18! Which means...
       1. I can smoke
       2. I can go to real prison
       3. I can legally seduce Shisus 
       4. And I can vote
So all in all, it isn't so bad after all!
AKA... Back to Business.
Chained to Dreams: Might or might not be updated today. Nevertheless, that fic only has two more chapters to go before it wraps up and then the Amber fic will become my main project.

3 to win 1: I will try my best to update this fic today, but still it's all iffy. There are about five to six more chapters left to go before this fic ends, but when Chained to Dreams is out of the way, it should go by pretty quick.

Shindong xyou? : Yes, I shall try and post it before or on Easter

A collection of Keyber sonnets: I know this idea sounds pretty WTF? ish but please stick with me. I thought about doing this last night and about actually writting a few sonnets in honor of my favorite Amber pairing. So we shall see how people react to that.