MBLAQ's Seungho (Yang Seung Ho) Fun and Fast K-Pop Lesson(: [Just for Stiki ♥]
Alright, this is my third lesson in the STIKI NEEDS TO LEARN ABOUT MBLAQ series.
If you'd like to also see my Thunder and Mir lessons, just check out my blogs page! I'm in a hurry right now so I can't provide a link to those blogs. I hope you understand.(:
AND NOW IT'S TIME TO LEARN ABOUT THE Y OLD MAN LEADER OF THE GROUP, SEUNG HO!
Make some noise people!
HAAAAAAAAAAAAAA RAAAAAAAAAAAAAA HAZZAHHHHHHHHHHHHHHHH!
Okay, let's get started! :]

Full name: Yang Seung Ho
Date of birth: October 16, 1987 (age:23) [Woohoo! Four days after my birthday - and as I know you know, Stiki, one day after Donghae's xP] ~ He was born in Seoul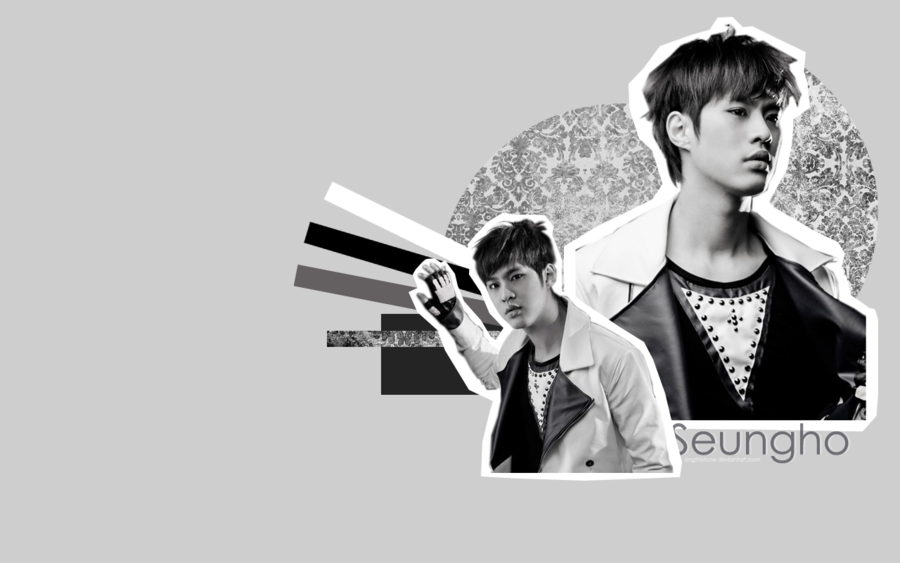 Seungho is the leader of MBLAQ. His position in the group is leader and vocal, and his charm is his strong leadership. His specialties include gymnastics, dancing, piano, and card tricks. :]
Seungho is jokingly teased by his fellow members for having dark circles and dark clouds. He is 176 cm tall and weighs 60kg. He's the shortest member in MBLAQ.
When talking about his ideal type, Seung Ho said, "Instead of outside looks, I look at the person's inner side, and truthful eyes," and uniquely drew a baby octopus as his ideal type. We could find his cute, inordinate side, as he asked, "doesn't my octopus's eyes look truthful?" EHEHEHEHEHE! I love him for that. ♥
MBLAQ's Seungho's high school nickname has been revealed to be "the devil" by F.Cuz's Jinon. Jinon said, "Seungho hyung was my senior in Anyang Arts high school, with the nickname of "the devil". Seems fitting to me.(;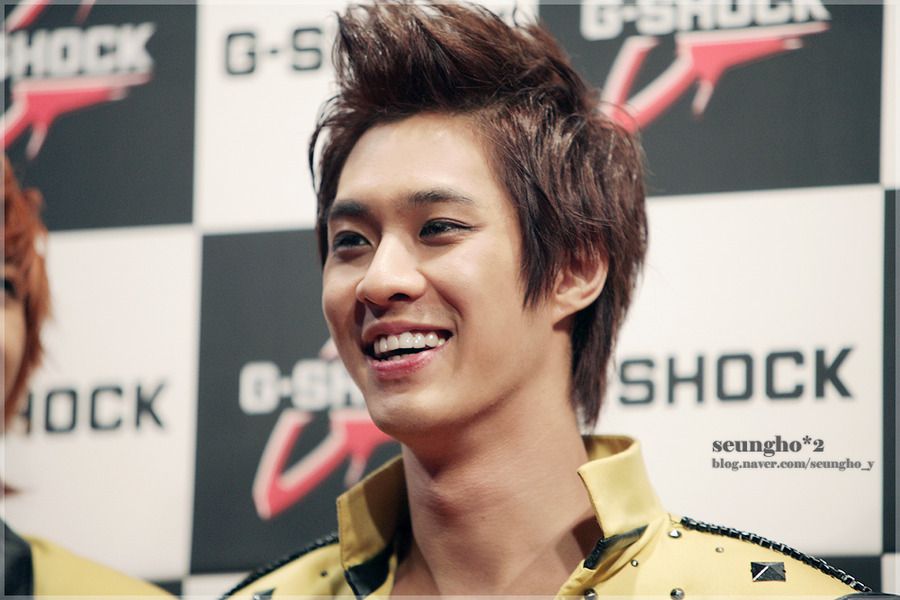 And now I shall share a lovely interview I found with Seungho! :D I gotta tell ya, these reporters definitely have their facts straight when it comes to our y leader! ;D
The interview:
MBLAQ has all the qualities of masculine men, and among them Seungho, who is particularly rough and manly, is a guy in which there is a mysterious combination of masculinity and beastliness.
Seungho, who firmly made up his mind at a late age to debut as a singer, has only strived towards reaching the top. Perhaps that is why in his eyes there is a charisma that cannot be compared to others, as well as a deep masculinity. [OKAY, DO YOU AGREE, OR DO YOU AGREE?!?! I know I agree with all that was said!(; ]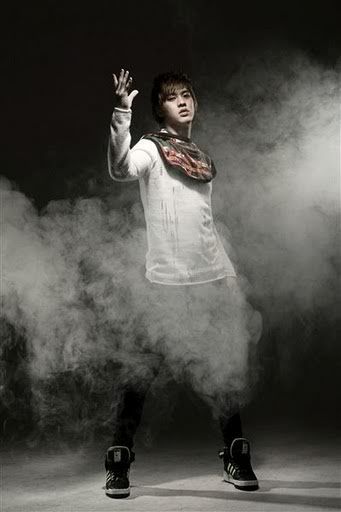 Throughout the interview with TVDaily, Seungho only made clear statements that contained his own thoughts. When asked what kind of music MBLAQ wanted to pursue, he answered in a sure voice,
"As of yet I don't think MBLAQ has a clear color or genre. Finding that image is our first goal."
Like his confidence regarding his future, Seungho also has sure beliefs. Due to his cool-headed judgments and stubbornness, he can come off as a bit cold, but because it is Seungho, it was understandable. Truthfully, it would not be incorrect to call Seungho the original RCM (rough, city man).
"When I first met my members, I wasn't really able to reveal my inner thoughts. So the other members probably thought I was putting on airs."
He continued with:
"Up till then I thought, 'Why do I have to reveal my personality to people who I'm not close to?'"
bringing to light his unusual personality. [AWWWWW, SEUNGHO! I love that he's so straightforward and truthful. <3]
Lee Joon (fellow MBLAQ member) then said:
"Seungho hyung has really changed a lot. Before, his gaze was really cold but I think it's become much more good-natured."
Then Seungho said:
"I think it was because of puberty. In my pictures when I was young I was really good-natured"
ending with a laugh. [EHEHEHEHEHEHEHE! I THOUGHT THAT WAS FUNNY. xD Ohhhh, he makes me giggle.]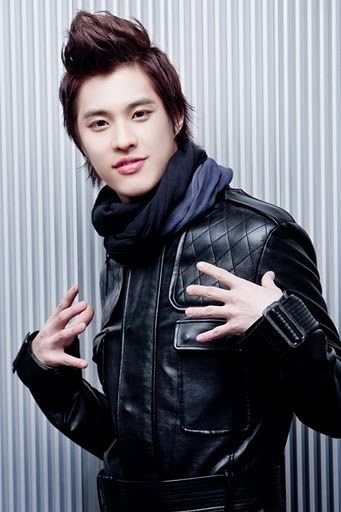 I suddenly became curious about what Seungho's relationship with the opposite would be like, since he seems perpetually tough.
"I like a girl who doesn't lie. I find it fascinating when people say that their ideal type looks like a certain person."
It is surely a Seungho-like answer. Lies to Seungho, whose fault is in his honestly, would be like poison.  He also answers firmly in regards to questions regarding ideal types.
"I need to meet them. Some say that a person can be your ideal type simply by looking at their face but I'm not the type to do so. If you like their appearance, I think first you need to get to know their personality." [GREAT ANSWER, SEUNGHO! SO COOL! ♥]
"Around 33 years of age I'm going to marry and definitely have a son before I pass middle age. I truly wish for a son as my first child!" [Family oriented man? Can you ask for anything better? Hehehehe! How old am I?!?!?!?!? xDDDDD]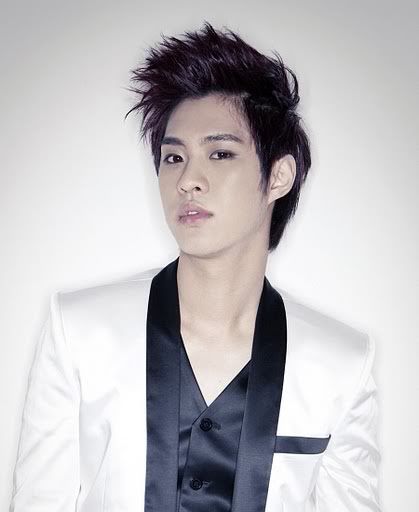 Not only is he sure about his ideal type, but he also has clear-cut plans for the next ten years.
"It was my dream to become a young father by 20, but it's already too late. Therefore, I want to fulfill my dream of becoming a producer quickly and get married." [GOOD FOR YOU, SEUNGHO! I'M GLAD YOU HAVE GOALS! YOU'RE A VERY MOTIVATED YOUNG MAN! ...Again...how old am I?!?!?! :P]

 

Seungho is a cool guy who proudly regards his trademark dark circles as the result of hard work. Seungho and s have an abundance of confidence, ambition, and an unyielding spirit that only those in their twenties can have, and one should anticipate their future activities. [AGREEEEEE 1000000000000000000%!]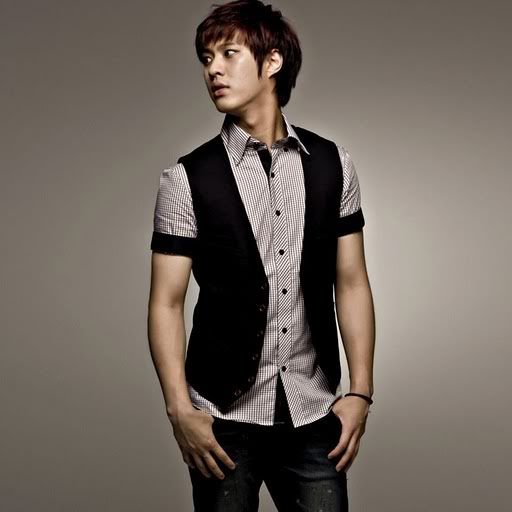 AND NOW WE'LL MOVE ON TO THE VIDEO PORTION OF THE LESSON! :DDDDD
Check out Seungho in MBLAQ's Oh Yeah MV! His solo part comes in at 1:40 and ends at 1:50. AND IT'S SOOOO YYYY! So watch it. ;D
And here's a Seungho focused fancam of MBLAQ's 100715 Mirotic cover perfomance. 
NOW WATCH THIS CUT OF SEUNGHO DANCING TO 'TOUCH ME'! Oh my oh my oh myyyyyy. <3
And for the final video, please enjoy Seungho dancing to Rain's 'Rainism!' THIS. IS. SEUNGHOISM, YA'LLLLLL!
Good dancer, isn't he? :]
Well, that concludes today's lesson! I hope that this lesson was a bit more in depth and informational! :D I'll see you back here real soon for my upcoming G.O. lesson!=D
BUT BEFORE I GO:
Just a few more pictures of this beautiful beast to satisfy your cravings! ;P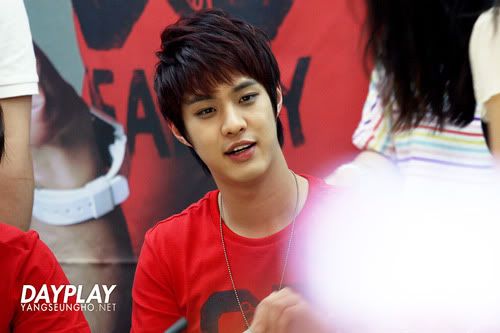 YEEEEEHAWWWWWWWWWW! That's it, cowboys and girls! I'll see you for the next lesson, yes? :3
How did you like learning about Seungho, Stiki?(: