produce-angel/ultraviolet.co.kr
ABOUT ULTRAVIOLET
name: ultraviolet (울트라바이올렛)
debut date: 08/07/2019
company: mmg entertainment
fanclub name: violets
fanclub color: ultraviolet #7f1ae5
ultraviolet debuted on august 7, 2019 under mmg entertainment. they are the first girl group under the company after not seeing much success with boy groups. despite being on the verge of bankruptcy, mmg had high expectations for ultraviolet as girl groups were trending in korea at the time and the rise of kpop worldwide. the ceo took out loans to pour a lot of money into the group so they could have high quality content and succeed, but two years in and they still haven't made a profit. they're still a nugu group but the girls are like family at this point. though the company doesn't think they're worth the investment anymore. produce angel is their last chance to gain popularity, the girls expect it to be a temporary group like all the other produce survival shows. the ceo even threatened them that if no one makes it then they'll disband. however, they have no idea that in order to save themselves from disbandment, they have to lose a member or two. unless they can all make the debuting girl group.
THE GALLERY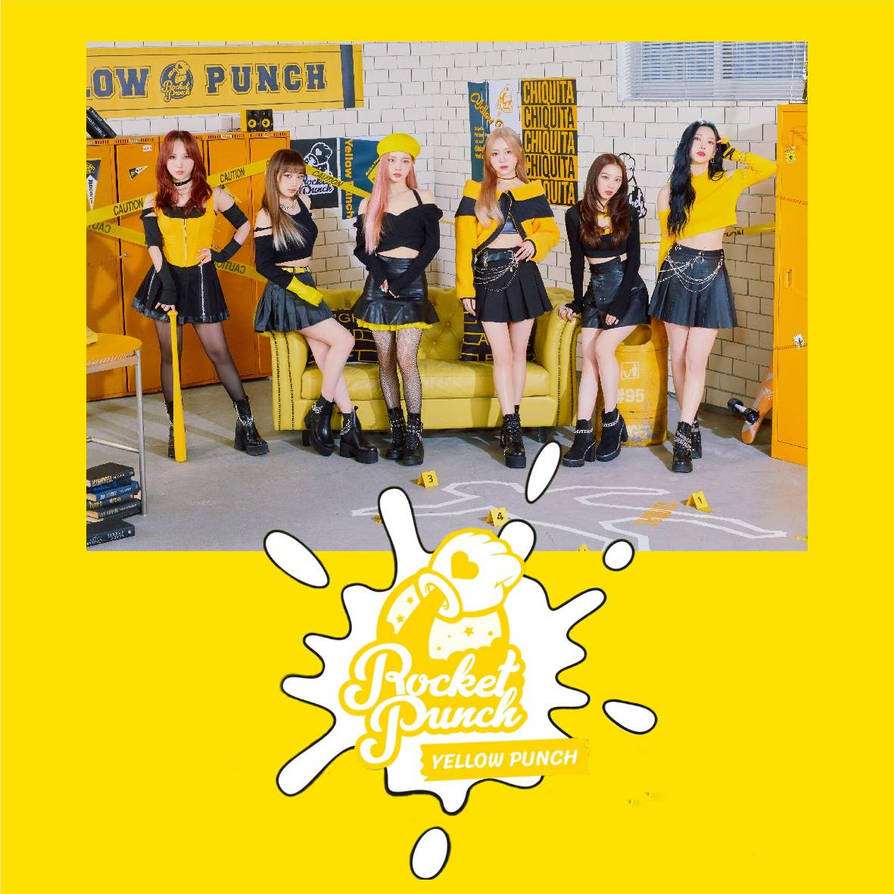 DISCOGRAPHY
Pink Punch
Extended play
Date: 07/07/2019
Sales: 18,561
Tracklist:
1. Pink Punch
2. Bim Bam Bum (Title)
3. Love is Over
4. Lucid Dream
5. Favorite
6. Do Something
Red Punch
Extended play
Date: 02/10/2020
Sales: 12,583
Tracklist:
1. Red Punch
2. Bouncy (Title)
3. So Solo
4. Fireworks
5. Paper Star
6. Lilac
7. Girl Friend
Bubble Up 
Extended play
(Japanese Debut)
Date: 05/13/2020
Sales: 4,333
Tracklist:
1. Bubble Up (Title)
2. Overture
3. Jolly Jolly
4. Summer Days
5. Lets Dance
6. Bim Bam Bum (Japanese Version)
Blue Punch
Extended play
Date: 08/09/2020
Sales: 24,184
Tracklist:
1. Blue Punch
2. Juicy (Title)
3. Summer Punch
4. Summer Night
5. Twinkle Star
6. The The
Ring Ring
Single Album
Date: 01/21/2021
Sales: 26,685
Tracklist:
1. Ring Ring (Title)
2. I Want You Bad
3. Ride
Yellow Punch
Extended play
Date: 06/12/2021
Sales: 20,665
Tracklist:
1. Yellow Punch
2. Chiquita (Title)
3. In My World
4. Red Balloon
5. Love More
6. Louder
Fiore
Japanese Single
Date: 10/05/2021
Sales: 2,616
Tracklist:
1. Fiore (Title)
THE MEMBERS
마리아
the monster
name ria fernandez ma
dob 03/22/2003
birthplace seoul, south korea
ethnicity korean-filipina
nationality korean
positon leader, lead vocalist, main dancer
talent twin jihyo
류빈
the price
name ryu binni
dob 01/14/2001
birthplace daegu, south korea
ethnicity korean
nationality korean
positon main rapper, sub vocalist
talent twin j
코이
outsider
name pattamawan chittsawangdee
dob 09/26/2002
birthplace pattaya, thailand
ethnicity thai
nationality thai
positon main dancer, sub rapper, sub vocalist
talent twin momo
영순
mask
name oh youngsun
dob 06/17/2004
birthplace incheon, south korea
ethnicity korean
nationality korean
positon main vocalist
talent twin ningning
하이디
goody goody
name heidi kim
dob 12/01/2005
birthplace miami, florida, usa
ethnicity korean
nationality american
positon lead dancer,  lead rapper, sub vocalist
talent twin yuqi
수주
the adored
name hong soojoo
dob 12/24/2006
birthplace cheongju, north chungcheong, south korea
ethnicity korean
nationality korean
positon lead dancer, lead vocalist, sub rapper
talent twin yeji
이영기
the manager
name lee younggi
dob 01/13/1993
birthplace busan, south korea
ethnicity korean
nationality korean
personality intj
younggi was an office worker at mmg that became a manager quite randomly. she was known for being very diligent as an employee and instead of hiring an experienced manager that would expect more money for the job, they gave her the honor. going from public relations associate to manager of a group, she did get a raise but she was still underpaid based on the average salary for that position. by the time she found out, younggi cared too much for the girls to leave.
being a manager with no prior experience was a big shock. she went from living alone as a cat mom to having 6 human kids instead. she worked for an entertainment company but didn't know much about the trainee side since that wasn't her department. being an outsider looking in she saw many concerning things like unhealthy dieting and harsh criticism of kids that are still mentally growing but it's not her place to speak up about it. she is the one that makes sure the girls weigh themselves and they have to use her work phone to contact their family. it hurts her to see them cry when they're in pain, hungry, or miss their parents and she's not allowed to them call them or let them eat. she knows its wrong for them not to be getting paid but she's getting underpaid too and can't do a thing about it. 
younggi has a strict personality, she makes sure the girls stay on schedule and isn't opposed to screaming when necessary. she's awkward with affection and is more of a tough love person but shows her fair share of caring. whenever she does show any affection the girls swoon like it's the first time they've seen it. sometimes it feels like she's stuck between a rock and a hard place because she has to put her morals aside for her work. but truly she thinks its amazing how much the girls work and is always there for them if they need her.
faceclaim go ahsung