:: Welcome to Club Seventeen :: Server :: Bang Eunmi
Bang Eunmi
kpop_kitty — Ami — 9/10
aju nice!
  

style — Eunmi has a style that is well her it is a bunch of different styles. She doesn't stick to one type of thing and instead is very much just all over the place from hipster, bohemian, dresses, preppy, and any other sort of thing. Wardrobe
personality —  
Sweet: Eunmi is someone who can easily talk to people as well as listen. she doesn't judge people, She is someone who always smiles. She is always someone who helps friends and stranger she does her best to make the people around her comfortable.
Caring: She is someone that shows kindness and concern for others she is concerned about others and will never hesitate to be kind and do kind things for the people she is worried about. she wants to help everyone she can.
Family oriented: Eunmi will always have a place in her heart and priorities for her Daughter she is her everything she is her blood after all and she would do anything for her it doesn't matter what it is. Without her, she wouldn't be whom she is today and so she is always willing to be by her side.
Shy: the feeling of apprehension, lack of comfort, or awkwardness especially when Eunmi is around other people that she doesn't know. It takes her awhile to warm up to people but when she does she is friendly and kind.
Gullible: Eunmi Is trusting when trust is not warranted. She is very much a surface thinker. What you see, or hear, is what you get kind of thinking. She doesn't exactly focus on what she doesn't know and more on what she does know.
Pushover: Eunmi if asked to do something will always do it No is not in her vocabulary at all she is always doing things for other people over herself if she is in the middle of doing something and someone she knows asks her for help Eunmi will always stop whatever she is doing and help out the person who asked for it.extremely well written. I need enough to go off of and write your character accurately.
likes —
food 
reading 
animals
sunset/rise
her daughter 
sweets
The sound of rain
dislikes —
Bugs
tight spaces
The heat
Sour things 
Being woken up 
Bullies
Snakes
trivia —
bites her lip when she thinks
double texting when she doesn't get a reply on an hour
Picks at her fingernails when nervous.
She can play violin
allergic to Strawberries
Is flexible
She can do a spot on Pikachu impression
She has a Siamese cat named Smore
goes for morning runs
knows how to cook
don't wanna cry. 


background —
1989  Eunmi was born and started to expericence life for the first time.
1995-2008: Is when she got her education and expericned lots of things from dances, parties, her first kiss, and many other things. 
2014: Taehyun and his girlfriend took a break and Eunmi and he got drunker than drunk conceived Yoori+ Yoori was born
2015: Eunmi and her brother move into together so that they can support each other
2017: Eunmi gets fired from her old job and yeojin hires her own at Club Seventeen.
current life —  During the day while her brother works she stays at home and takes care of her daughter Yoori and she does household chores that need to be done. She is a single well somewhat single parent because Taehyun's girlfriend doesn't like Eunmi Yoori doesn't get to see him much so it's like she's a single mother. She is happy with how things are and she does her best to make the best of things. During the night she works at club 17 as a server. 
5Am: Wakes up
6am: Makes breakfasts
7AM: Watches cartoons with Yoori/ does what Yoori wants to do
9 Am: Chores while Yoori is playing
11am: Takes a break to do something for herself such as watch TV or try to read that is if Yoori doesn't want her to play with.
12pm: Lunch and then nap time for the both of them
1pm: Eunmi typically takes Yoori out to go do something be it the park, mueseum.. etc
3: Go home and play some more until Minhyuk gets home.
4 pm: Typically gets ready for work and says goodbye to Yoori
6 pm-??: Eunmi works through these times on any day that she is needed since it's her only job she's able to work whenever unless something happens with Yoori or Minhyuk.
family — 

▪twin Brother| Bang Minhyuk | 8/10| They are oftentimes together when they are Free because they are each other's support system. Honestly, they are the same person but split into two separate beings. Minhyuk and Eunmi live together in an apartment because it's currently easiest for the two of them. Minhyuk could live by himself but he wants to be there for his sister and to babysit Yoori while Eunmi works during the night so that she doesn't worry about yoori. +He's loud, clingy, organized, family oriented, and charismatic (Faceclaim: Song Joongki)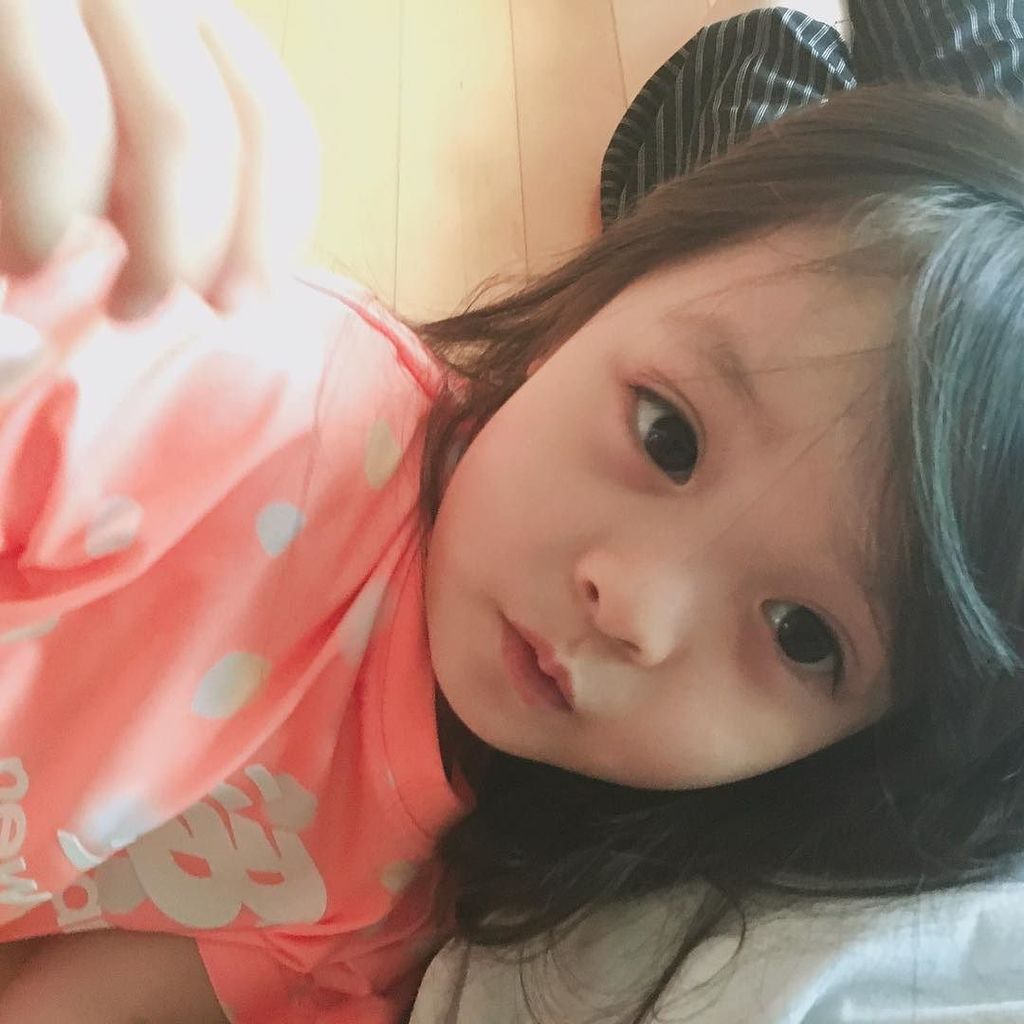 ▪ Daughter | Bang Yoori| | Yoori is eunmi's everything she loves her so much even if she wasn't planned. Eunmi when she isn't working or she's got a day off and doesn't have plans she spends doing things with Yoori. She wants to give Yoori everything she could ever need. The two of them are often doing arts and crafts going to the park and Eunmi also puts in a lot of effort in teaching her alongside Minhyuk.+She's 4 so she doesn't have a real distinguished personality but she's Clingy, shy, and well behaved. (fc: jaen_mom)
friends — 

▪Baby Daddy /best friend| KimTaehyun| 7/10| The two of them have known each other since the 3rd grade and have been best friends since the 3rd they do almost everything together and he saw her as a little sister that he never had well then anyway as time went along they became truly like siblings to the point even their parents would call them son and daughter. The two for them are still hanging out and they make an effort to raise Yoori together although taehyun's girlfriend isn't really keen on it.+ Cheerful, funny, messy, and Mischievous (Faceclaim: Park hyunsik)


▪ Boss/Sister to one of my brother's students| Lee Yeojin| 6/10| She's heard of Yeojin before working for Yeojin thanks to her brother and she's nice the two of them don't really hand out a whole bunch because Yeojin is busy with her own stuff and Eunmi has Yoori but the two of them hang out and talk while at work and befor the club opens just enjoying themselves. They are able to rely on each other with out fail. + reliable, workaholic, flexible, obsessive, calculating, agreeable, charismatic, frugal
relationship  —The two of them aren't very pro pda it feels odd to them so they avoid it for the most part now that doesn't mean they won't hold hands and such they just won't kiss more often than not. The two enjoy just talking and spending time together hanging out when she can. It tends to be at her place and with Yoori when she can't find someone to babysit her that she trusts. The two tend to bicker when it comes to Taehyun because Junhui doesn't exactly like the fact that well Her best friend is the father of her child and they still hang out and are super close The arguments tend to end in flowers and a home-cooked meal. Eunmi also tends to have a jealous side to her when it comes to other girls flirting with him at the club though she does her best to keep it hidden there are times she will snap at him.

FIRST MEETING AND FIRST IMPRESSIONS:
The two first met when Eunmi first began working there. Yeojin had asked Junhui to show her around the place while she was on the phone it was a simple first meeting the two introduced themselves and the tour of the club began. The two talked and enjoyed Eunmi asked questions while Junhui did his best to answer to the best of his ability. After the tour, he went to get ready for his stage. As time went on they talked when they had the chance and got closer and closer to each other, Taking the time to get to know each other. 

Eunmi's first impression: Eunmi walked in and Yeojin introduced her to this Chinese male what was his name she didn't remember what she said. It wasn't until she and him started walking and he told her that he caught his name was Junhui. Honestly, she found him to be cold and the bad boy type at first she wasn't sure if she should even ask him questions. Overall though her first impression was a decent one.

Junhui's impression: She's cute was what he thought when he first met her and it proved to be true as they were on the tour. He could tell she was unsure about if she should ask questions or not. He found her to be very motherly before he even knew she had a daughter. Overall He found her to be very cute and wanted to get to know her when he felt more comfortable around her.

current status  — Crushing/Friends
ending — ' Surprise
last messages.
comments + questions —  Hey, I hope you like Eunmi! I'm happy to see that this is back and can't wait to see where things go. 
scene request —
Eunmi throws a birthday for Yoori and invites everyone?? 
Theme days like western or something like that?