[UPDATE] The New Aff App + My issue with it.
Long time no see. (Long time no see~)
When I logged on this evening, I was greeted with this notification.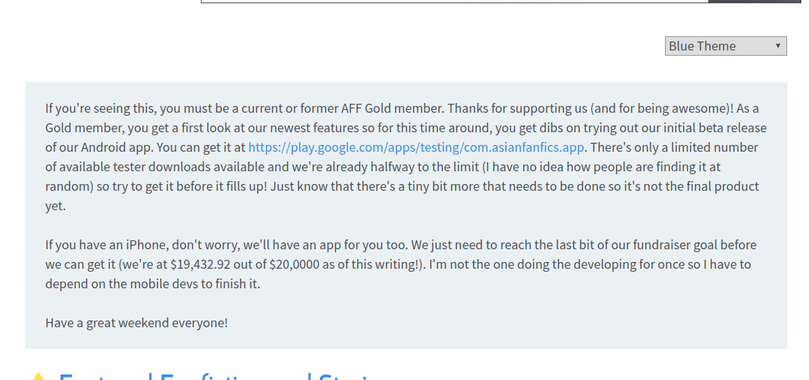 I was excited. Hooray! I had spend like, $10 years ago because the ads annoyed me that much. So I followed the link and it took me here.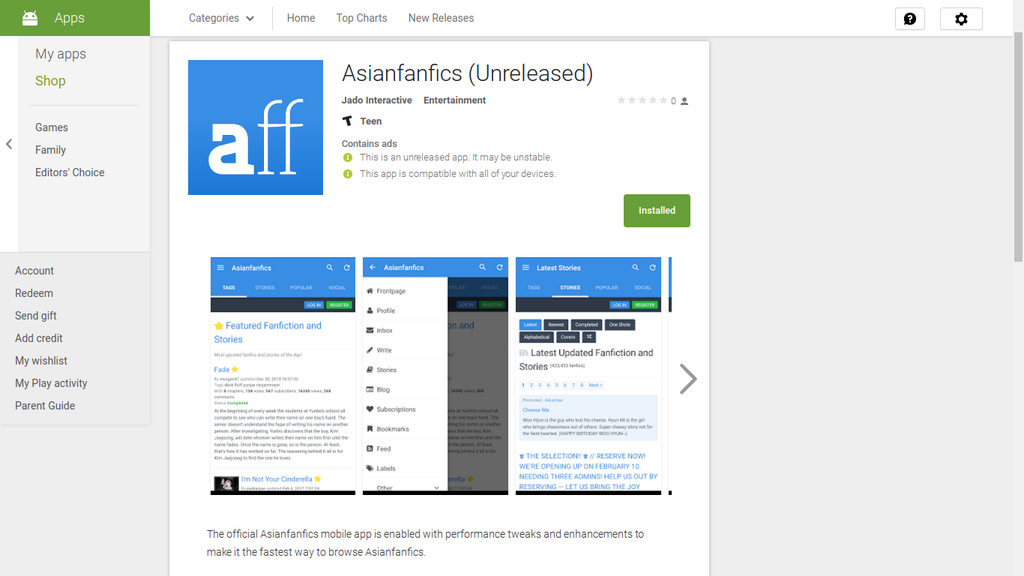 I downloaded the app and had a great experience with it. It's just like the website, easy to use. Now there'll be notifications to your phone without logging in! (You can customize which ones you want.) Hooray. Until I noticed an extra little something at the bottom on the Play store.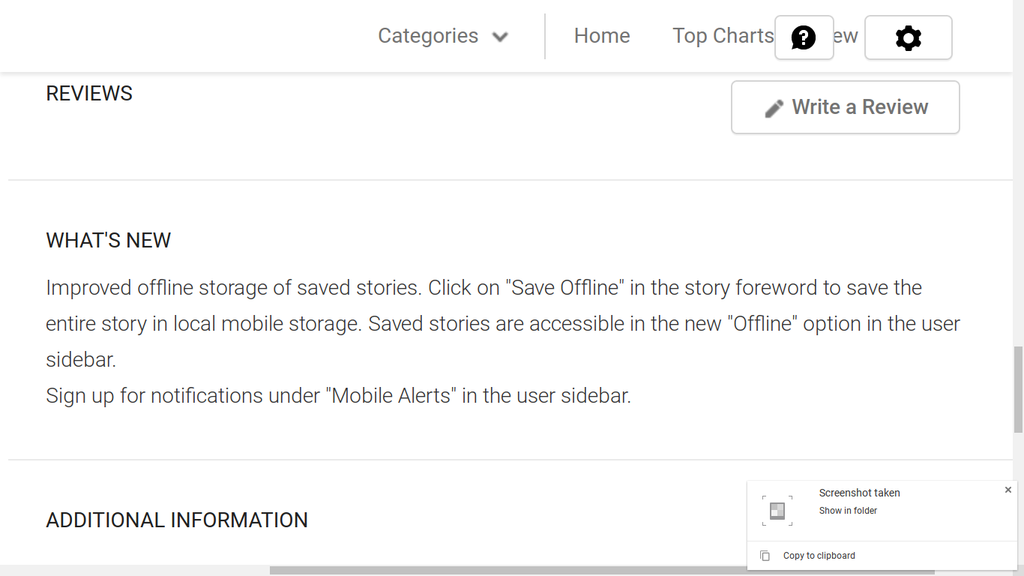 "To save the entire story......." Yes, you read that correctly. 
Now, on the website, it's by chapter. According to the FAQ's:
A: To read stories without an Internet connection, go to the chapter you'd like to save for offline reading and click on the "Save Offline" button. To view the chapters you've saved, search for the Offline link at the top navigation bar and go to the offline section of the site. Ensure that you bookmark this section for future reference and simply visit the offline url to read your saved chapters whenever you have a limited Internet connection.
Which I was never WILD about, but okay. This app feature works on unlocked stories, not ones that are subscriber only or have trigger warnings. And it does appear that you can't copy and paste directly. That's  . . nice? I guess? I don't know. I just can't get excited about someone being able to rip my work in one click.
I see more instances on plagiarism in the future due to this, and I hope aff is prepared to take it more seriously than they have been. I can think of quite a few writers that quit because their work was stolen and there were no consequences. I don't know. Maybe I'm being paranoid, but I'm uncomfortable with this. 
And there are ads in the app. :-(  Bleh. 
Tell me what you think. 
[UPDATE]
I wasn't expecting much of a response when I decided to blog about this last night, but the coolest thing happened right before I went to bed. The creator of our beloved website reached out to me to address my concerns(the entire exchange is below in the comments, feel free to read it). After a little back and forth, he(I think his name is Jason?) has agreed to allow authors the option to turn off the 'save offline' feature entirely. In the future, he's going to work on a way that the 'save offline' feature will be for friends only. 
I feel so, so, so much better about this whole situation now. I was very concerned about someone being able to subscribe, essentially download my whole story, then unsubscribe again and then disappear into the ether. That won't be an issue going forward and I am very okay about it. So thank you!