2

The Perfect Love Story

Completed!

by laumu678
74 subscribers | 6532 views | Updated | Created
Tags bigbang romance snsd soshibang taetae taeyang taeyeon | Report Content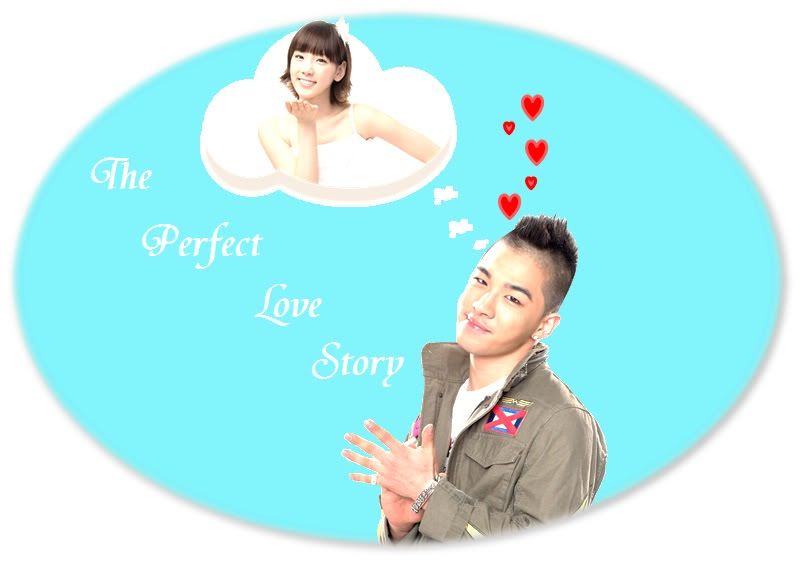 Characters
Taeyeon, Taeyang and SNSD (cameo - JYJ)
Description
This is a love story of the TaeBae/TaeTae (Taeyang - Big Bang and Taeyeon - SNSD) couple ^_^ In this fanfiction Taeyang is not a singer (yet?) so he is not part of Big Bang in this ff. Please read and enjoy d(^^)b
Note: This is my 1st fanfiction so please enjoy ^_^ This idea has formulated for about three years now... ^^
Before reading this... Readers should understand that, the characters, moreso Taeyeon... is somewhat how I see how Taeyeon would act in real life just by watching many shows i've seen her in... which means, that in this fanfic, most stories take the time to build a character to show readers what they are like... basically I'm assuming readers know what Taeyeon is like... So I hope you enjoy.
Foreword
Taeyang has come from overseas. He is on an exchange program for university in Seoul. He has been studying Korean, yet he is still not very fluent. Taeyang is also majoring in the art department to become a composer/producer.
During his 1st day at his new Uni, he is struggling to get around because of all the signs that are on the buildings. Meanwhile, a singer who also attends the same University, where she is part of and the leader of the girl group, SNSD. She sees Taeyang struggling to travel around the campus. Since they have become well known singers they all have been learning various languages in order for them to expand their popularity worldwide. Having some knowledge of English, she kindly greets Taeyang. 
Tweet
^ Back to Top