Dara's Precious TOYS
by mybabyLILOREE
Tags 2ne1 bigbang dara dbsk jaedara jaejoong ygfamily | Report Content


*AUTHOR'S POV*
When they arrive at the port everyone went out of the Van one by one. But all except dara stop on their tracks Jaws dropped & Eyes are as wide as an Owl O.O.... No one is moving, they all look like a STATUE. Dara ignore them for the meantime. Then when she saw her oppa's she then run to them.
"OOOPPPPAAAAA!!!! Mianhe for being late....." dara said. Then look at her toys. But before her Oppa's could say something.....
"KKKKKYYYYYAAAAAAHHHHHHHHHH!!!!!!!!!!!!!!!!!!!!!!!!" dara screamed like as if there's no tomorrow. Checking everything if all of her toys are in good condition. While dara's company who are standing like a statue are awaken now by her scream.
"PRINCESS!! Come over here first... Introduce your friends!" Jazz shouted since dara is a bit far from them now checking the last car. But they were ignore.
"Hyung??" Teddy asked.
"Teddy??" Jazz asked. Teddy just nodded then smile.
"TEDDY?" "HYUNG?" 4 boys said at the same time. Looking at me from head to toe..
"YUP, its me!" teddy said.
"HYUNG!!!!!!!!!!!!!!" Jarred & Chase hugged teddy while jumping. Which Alex & Kevin instantly pulled out the two before they crushed teddy.
"How old are this two anyway??? refresh my mind...they seems like they did not change...."teddy said which earn a laugh from his so called family...while the two just pouted..
"Don't mind them...It's your sister's fault why they act like that...hahahahaha... Anyway, how are you teddy??" Alex said.
"I am fine Alex...Anyway, YOU ALL GOT A LOT OF EXPLAINING TO DO." the 4 gulped sensing teddy's seriousness.
"Teddy, we will talk about this when we got home ok? This is not the right place." Jazz said.
"Oh right...Anyway I would like you all to meet my friend. This Kush, Seven, Chaerin, Minzy, TOP, GD, Taeyang, Daesung, Seungri..and last Bom, I will let Rabbit introduce her to you.. By the way, who own this freaking nice cars?? Is it one of your business?? If it's yes, can i have one??"Teddy asked. while the five exchange glances. They don't know how they will break the news that all the cars are owned by her sister. They were warned not to spoil here or else they will face teddy's wrath.
"ME TOO!" YG Talents said at the same time. Then teddy looked at them.
"ARE WE BLOOD RELATED FOR YOU TO REQUEST LIKE THAT???!!!" Teddy yelled at them. Everyone just looked at him then stuck their tongue out.
"Oh bom, you don't belong to them. Come over here." teddy said. While bom stand beside teddy now. Dara is now walking back to them then stop beside Jazz and whisper something enough for her 5 Oppas, teddy & bom to hear.
"Oppa, We need to go. Uncle Hyun Suk is on his way now to the mansion." dara .
"His still ali...O.O.........." dara cut him off..
"STOP!!! We will explain later.... We need to go... Oh wait, Jarred Oppa, Chase Oppa did you check the car?? No tracking device or anything suspicious???" dara asked.
"We already did princess.. No nothing so we are safe to go.." Jarred said.
"Oh oppa's I want you to meet Park Bom... Remember PIGLET'S????........DON'T SAY HER NAME!!!!" dara said before his oppa's screamed Bom's real name..
"BBBUUUUNNNNYYYYYY!!!!!!!!" her Oppa's screamed....
"Aww..You grown up now. More beautiful and sexier.. How are you bunny? Remember me?? I used to call you bunny while dara here a Rabbit.." Jazz said...
"Jazz Oppa!!!" bom then run to jazz and hugged him tightly...
"Enough young lady... You really look good while dara here still look like a kiddo?? You have the same age right???" Jazz said while everyone are now laughing..
"YAH!!!!! I am not a kid anymore!!!!" Dara shouted..
"You are a kid to me Kiddo!!" Teddy said which earns another round of laughter.
"AISHT!!!!!" like I have said..pissing her off is a no no.. dara then took Alex 2 guns in a snap which is hidden behind his back then dara pointed it to the laughing crowd. Which in an instant everyone stopped. Everyone are shocked seeing a petite girl with so much confidence in holding a gun. No one dare to move even her oppa's and bom. then.................
"DARA!!!!"
"SANTOKI!!!!"
"BRAT!!!!!"
"PARK!!!!!!"
"PRINCESS!!!!"
"RABBIT!!!!" her 6 oppa's yelled when they come to her senses.... but dara ignore them...
"LET ME WARN YOU ALL......PISS ME OFF AGAIN AND YOU'LL GONNA GET IT FROM ME......I DON'T GIVE SECOND CHANCES.... SO BETTER WATCH YOUR BACK NEXT TIME......ARRASSO?" dara said in her deadliest tone............. everyone just nodded except her oppa's and bom who just snorted...
Teddy then grabbed the gun that Dara's holding then give it to alex. Then.........
*WHACK* *WHACK* *WHACK* Jazz, Teddy & Bom hit her head for they know that they are the only one can do it.
"YAH!!! You want to die??!!!" dara exclaimed..
"You scared them brat, and you expected us to do nothing??!!!" Jazz shouted...
"AISHT!!!!!! FINE FINE FINE!!!! Mianhe...... But I mean what I said earlier!" dara said still scaring her new family.
"YAH!!!!!!!!" Her 6 Oppa's plus bom yelled.
"......~mianhe everyone~.........."dara said in her sweetest voice... which they only nodded..
"Enough of this....we need to go.....you will be punished later rabbit..." Alex said. While dara just smirked.
"Jazz hyung, is this your new business?" teddy asked again curiosly. 
"Oh oppa, they are my toys.. ALL OF IT ARE MINE.. MY VERY OWN COLLECTION! You like it??" dara said with sparkling eyes....
"YOU OWN ALL OF THIS???!!! WHO TOLD YOU TO COLLECT CARS???!!! WHO TOLD YOU TO BUY A LOT OF CARS??!!! AND TAKE NOTE EXPENSIVE CARS!!!! WHY DID YOU SPEND TOO MUCH MONEY ON CARS WHERE YOU COULD HAVE JUST SAVE IT!!!!!!!!!!!! 2 CARS IS ENOUGH RABBIT!!!!!! YOU SPOILED LITTLE ANNOYING BRAT!!!!!!!!!!!" TEDDY SCREAMED.. then look at the 5 CULPRITS...
"YAH!! YOU LET HER DIDN'T YOU??? YOU JUST FOLLOWED EVERYTHING SHE SAY DON'T YOU??? YOU SPOILED HER DIDN'T YOU, WHICH IF I WAS NOT MISTAKEN I SPECIFICALLY TOLD YOU TO DO NOT I REPEAT DO NOT SPOIL HER!!!!!!!!!!!" Teddy shouted at the 5 boys who the 4 hid behind dara while Jazz is just laughing at the situation....
"Ah Teddy.. You still didn't change.... calm down will you.... will sort this out when we got home.. for the brat thing, i think there's nothing we can do about it.... hahahahahahahaha" jazz said laughing.. while Teddy is now looking at her sister or more to say glaring at her.. dara just stuck her tongue at him..
"AISHT!!!!" teddy run his fingers on his hair due to irritation.. while everyone just laugh at him...
"Oppa..i will introduce you all to my toys.. Anyway who can drive a bike??" dara asked. Top raised his hand.
"Oh so the jerk then.. Ok, you drive my ducati.. ok? you have to be careful with it.. My ducati is more important than you so better take care of it.. arrasso?" dara said and top just nodded. Still shocked because for the first he will be able to drive a ducati...
"Come everyone...I'll introduce you to my cars..." then everyone followed...
Dara is explaining everything about the car so that everyone has an idea about it.
"Teddy Oppa, I will let you drive my bugatti since your special. So don't get mad at me ok?" dara is hoping that his oppa will take the bait...So he will not nagged her about her toys..
"FINE!" then dara handed the key to teddy and smile at her....
1. Bugatti Veyron Super Sport: 267 mph, 0-60 in 2.4 secs. Aluminum, Narrow Angle 8 Liter W16 Engine with 1200 hp, base price is $2,400,000. Although the Bugatti Veyron lost the title to SSC Ultimate Aero on March 2007, Bugatti challenge the record in Germany on July 10, 2010 with the new 2010 Super Sport Version and the Veyron once again claims the title of the fastest car in the world at 267 mph. The original Bugatti Veyron has a top speed of 253 mph, priced at $1,700,000 and equipped with 1001 hp.
"Bom come.. I will drive Hennessey you drive Koenigsegg Agera..Ok?" dara said then signal bom to come closer..and whisper something..while everyone is curios what are the two talking about.
"We will have a race later...we have the same speed so no cheating..and since we both don't know the seoul yet we have to depend on our GPS navigation..ok?? about the prize we will talk about it later...don't tell oppa, they will not let us do it...ok?"dara said in her softest voice that no once can possibly hear except bom.
"neh..neh..neh..."bom said excitedly who both are smiling now from ear to ear..
"YAH!! WHAT ARE YOU TWO WHISPERING!!!!" teddy once again shouted at the two who seems to be having their own world.
"NOTHING! GIRL'S TALK!" bom said at the same time...
"JINX!!!" and again... then they laugh at each other again...
"Hyung, why do i feel that this two brat are plotting on something... SOMETHING THAT WILL PISS US ALL esp Teddy hyung?? 1 PARK Princess is hard to deal already what more when they are already 2 PARKS PRINCESSES TO HANDLE! I feel like we gonna die young...." Chase suddenly asked which the boys just nodded while looking at the Park Sisters.
2. Hennessey Venom GT: 260 mph, 0-60 in 2.5 seconds, has a 6.2-liter LS9 Turbocharged V8 Twin Turbo V8 Engine producing 1200 hp, has a price tag of $950,000. The Venom GT has yet to be tested and proven, but could possibly hit a top speed of 275 mph. This might just be the Veyron Super Sport's closest competitor!
3. Koenigsegg Agera R: 260 mph, 0-60 in 2.9 secs. 5.0-liter V8 Engine with twin turbo's, housing 1099 hp. Base price is $1,600,000. If you're into snow sports, the Agera R can be fitted with a Ski Box as well as winter tires, not that I would take one on a ski trip or anything like that. While the Agera R has a massive theoretical top speed, the current tested top speed is 260 mph. Expect this snow car to be the Bugatti's arch enemy for the next 5 years.
"Kush Oppa, please drive SSC...be careful..." dara said and handed the key to Kush.
4. SSC Ultimate Aero: 257 mph, 0-60 in 2.7 secs. Twin-Turbo V8 Engine with 1183 hp, base price is $654,400. Tested in March 2007 by Guinness World Records, The SSC Ultimate Aero was the fastest car in the world from March 2007 to July 2010. On March 2011, the Koenigsegg Agera R also surpassed it, forcing this American made car to the #3 spot. Shelby SuperCars will continue their quest to reclaim the fastest car title, and their new SSC Tuatura might do the job (we'll just have to wait).

"Seven Oppa, take Saleen...." dara handed the keys to seven..
5. Saleen S7 Twin-Turbo: 248 mph, 0-60 in 2.8 secs. Twin Turbo All Aluminum V8 Engine with 750 hp, base price is $555,000. Smooth and bad-ass. It will make you want to show it off non-stop.
"Jiyong take Koenigsegg CCX... be careful arasso?" jiyong just nodded and took the keys.
6. Koenigsegg CCX: 245 mph, 0-60 in 3.2 secs. 90 Degree V8 Engine 806 hp, base price is $545,568. Made in Sweden, it is the older brother of the Agera R, only losing to 4 other supercars in the world.
"Taeyang take McLaren F1....drive safely...ok?" dara handed the key to taeyang then move to the next car.
7. McLaren F1: 240 mph, 0-60 in 3.2 secs. BMW S70/2 60 Degree V12 Engine with 627 hp, base price is $970,000. The fastest car in the 20th century with doors that looks like bat wings. Maybe Batman needs to order one and paint it black
"Daesung drive Gumpert....be careful..."dara said. Dae just nodded and took the keys.
8. Gumpert Apollo: 224 mph, 0-60 in 3.0 secs, 4.2 liter V8 Engine that houses 650 hp. Base price: $450,000. Gumpert claims that the Apollo was designed such that it could drive upside-down in a tunnel with speeds at 190 mph or above. Of course, no one has tested this yet.
"Seungri be careful with my Noble.. I know your the maknae so better drive safely..arasso?" dara said.
"Neh." Seungri said. then dara handed the key to him.
9. Noble M600: 223 mph, 0-60 in 3.7 secs. Twin-turbocharged 4.4-liter V8 Engine with 650 hp. Base price is $330,000. The Noble M600 also happens to be a very cool car. Its inconspicuous design sports a slender and contoured body which does not scream out for attention at every second of the day.
"CL drive the Lamborghini... be safe ok take Minzy with you since she's not allowed to drive yet.. I trust you.. So be careful..." CL nodded then took the keys..
10. Lamborghini Aventador: 217 mph, 0-60 in 2.9 secs. V12 Engine with 700 hp, base price is $379,700. According to Lamborghini, Aventador is the name of a Bull that entered into battle at the Saragossa Arena on October 1993. This is the fastest bull in the world!
"Alex Oppa, I know you want my Pagani Zonda.. drive it then.. catch!" dara throw the keys to her oppa.
11. Pagani Zonda Cinque Roadster: 217 mph, 0-60 in 3.4 secs. Twin turbocharged AMG V12 engine that produces 678 hp. Base price is $1,850,000. The Pagani Zonda Cinque Roadster is a limited-edition, with five ever produced. It is the quintessential exotic and exclusive supercar.
"Kevin Oppa.... Ferrari Baby.... drive it... here!" dara toss the keys to Kevin..
12. Ferrari Enzo: 217 mph, 0-60 in 3.4 secs. F140 Aluminum V12 Engine with 660 hp, base price is $670,000. Only 399 were ever produced; the price goes up every time someone crashes.
"Jazz Oppa, you said you'll drive the hummer H2 right? You have the keys right?" dara said...
"Yea i got it.. no need to worry..." Jazz said..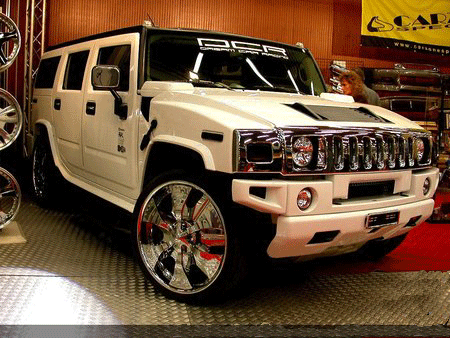 "Now for my precious bikes it seems you already got the keys with you... Jarred Oppa will drive Aprilia Tuono while Chase Oppa will drive the Aprilia Dorsoduro am I right?" dara asked...
"You got it right princess... TOP here will drive your Ducati Diavel..." Jarred said..
"Cool..and i told him anyway that he will drive the ducati since I know you two like my Aprilia...kekekekeke" dara said...
Aprilia Tuono V4R
Aprilia Dorsoduro 1200
Ducati Diavel
"So we are settled then. Jarred Oppa, hand the GPS navigation now so they know where to go. I will see you all at the Mansion. YG Sajangnim is already there." dara said. While Jarred is handing the GPS to everyone.
"The address has been keyed in already and its set already. Once you all arrived at the mansion you have to give it back to me. Arasso?" Jarred said.
"Neh." everyone said.
"By the way, please keep a distance to each and everyone. We don't want to catch people's attention. So if possible those who know's to where we are going find other route but for those who have no idea then use the GPS." Jazz said.
"Okay let's start moving.. drive safely.. see you all at the mansion... I'll go first.. We already got visitor already.."Jazz said.. Then he drove off..
Everyone followed except Dara & Bom... They want everyone to be gone first so they could start the race..
Next to Jazz, was Teddy, then Alex, Kush, Kevin, Seven, Jarred, Chase, Top, Jiyong, Taeyang, Daesung and Seungri.
"Unnies, how about you?" CL asked dara & bom.
"Oh..Me and bom here will go on a race to mansion that's why we waited for them to leave first." dara said.
"OH!! Can we join.. I am used to drag racing Unnie..Can we?" CL asked hoping they will let them join..
"OK...Just be careful arasso? You have minzy with you. The rule is simple we just have to follow the GPS so no cheating.. Don't worry about the speed limit I already took care of it... Me and bommie had the same speed but If you really are a drag racer you can probably beat us even if we have the fastest car already. And the price, whoever wins got A ONE WISH to be Granted. Are you IN OR OUT?" dara said looking at the 3..
"WE'RE IN" Bom, CL and Minzy said.
"Oh we need someone to signal GO for us.." CL said.
"Wait......." Minzy said...then the 3 just look at her now approaching someone.
"Hi can you do us a favor? Please?" Minzy now doing his aegyo to the guy infront of him..
"O-Ok.. What favor?" the stranger said..
"Oh simple.. You just have to shout READY, SET, GO!" Minzy said..
"Oh....OK......"then minzy drag him and let him stand in a safe place. Now the 3 cars are properly lined up. then minzy went to CL car.
"Oh Mr. Thank you by the way..." Minzy yelled since she is already inside the car.
"No Problem. Just be careful girls." the guy said..
"NEH!" the 4 said.
"READY!" .....brrroooommmmm.........bbbrrrrroooommmmm...................bbbrrroooommmmmm............
"SET!"   ...........bbbbrrrrrrooooooommmmm........bbbrrrrooooommmmmm.........bbbbbrrrrrrooooommmmm.........
"GO!"
"THANK YOU!!!!!!!!!!!!!!!!" the four still managed to say before speeding off....
SSSSCCCCCCRRRRREEEEEECCCCCHHHHHHHH!!!!!!!!!!!!!!!!!!!!!!!!!!!!!!!!!
AND THE RACE HAS BEGUN!!!!!
--------------------------------------------------------------------------------------------------------------------------------------------------------------------------------------------------
WHO'S YOUR BET????????????????? kekekekeke.....
^ Back to Top