MAD
by mybabyLILOREE
Tags 2ne1 bigbang dara dbsk jaedara jaejoong ygfamily | Report Content


4TH UPDATE since yesterday.....
I would like to apologize for any errors if ever you found a lot.. hehehehe
************************************************************
*AUTHOR'S POV*
No one dared to move. No one spoke after what she said. Even Jae didn't see it coming. All he knows is her wife already calm down but getting out of the car, the lovely Dara Park was instantly gone and was replaced by Red Park, the ruthless gang leader.
"I WILL JUST GO TO MY ROOM TO WASH! ONCE I GET BACK I WANT TO SEE THEM ALL!" Dara said as she walks out from her family and head to her room.
"What happened to her Jae? She seem to be too serious.." YG asked, curious why she is acting like that.
"I don't know Uncle. She was ok when we where on our way here. She was even smiling." Jae said while hands on her nape.
"Aaahhh.. That's what you called mood swings.. Aigoo.. I better call our men before she explodes if she didn't find them here.. Jae, I would like to warn you not to interrupt no matter what. Arasso?" Jazz said. Jae & YG look at him curiously.
"Why hyung?" Jae asked.
"You will find out soon. Just try not to get into her way today. Just let her be. I will stop her by myself if she gone too much." Jazz said. Though Jae is still confused he just nodded to Jazz. Jazz then called Alex & Chase and told them to call all their men and tell them to be at the front as per Red's order as soon as possible.
In less than 5 minutes everyone are now standing infront of YG, Jazz, Alex, Chase & Jae. Dara is still upstairs. Alex & Chase joined them already as Teddy and others are already done with their works up the hill. All of them are already on their way back to the mansion and was already informed that Dara already summoned their mens which Teddy cursed as he told them already that he will handle it this time. He doesn't want to stress her sister out anymore that's why he is slowly taking the loads from her and already willing to take the position as a leader.
"Hyung what's the matter?" Prince asked curiously. The way they are gathered today is new to him.
"Just wait Prince. We have to wait for Dara." Jazz said and Prince nodded. Few more minutes passed Dara arrived wearing her combat outfit; black shorts, black tank top & combat shoes. Jazz, Alex, Chase, Prince & her other men who stayed with her for long knew that she is wearing her training suit. Her outfit today is the one she usually use when she is on hand to hand combat with her men. She wears it if they are on a training. Jae & YG just look at her curiously, but got a signal from Jazz in an instant to whatever they are thinking save it later and just shut their mouth. Dara then signal Prince to be at her side which the latter gladly oblige.
"ALL OF YOU MUST BE WONDERING WHY I GATHER YOU ALL HERE RIGHT??!!" Dara shouted so that her men can hear her. Most nodded but Dara didn't like it.
"TALK!! DON'T JUST NOD!!" Dara shouted, sound pissed. Her family got startled when her tone changed.
"YES MADAM!!!" In an instant she got a loud response from her men. The boys behind her all can do was just look at everyones expression.
"I wanted to play a little bit before I could tell you why.. Shall we??" Dara said as she walk straight to his men.
"YES MADAM!" Mostly answered but Dara ignore those who didn't answer back.
"MOVE TO THE SIDE!!!" Dara ordered while walking and in a snap everyone did. Other's thinking it's just like before when they do training. They will attack her like as if she is their enemy but for Dara her purpose this time is different. She stop in the middle and scan her men's faces to find the two traitors. Once spotted she smirked which didn't pass to her other men. Then she walk straight to his men and grab the two traitors and brought them to the center while her other men are on both sides and families at the porch.
"Let's see how good you two fight. You two versus Me. Survival Game. Let's see how you will handle me. WE NEED EXERCISE.. Arasso??" Dara said calmly. The two just gulp and nodded in an instant. Since her family is a bit far, they look at them curiously. They want to know what they are talking about..
"SPEAK!!" Dara shouted as she doesn't want people to just keep on nodding everytime she talk.
"NEH MADAM!!" The two instantly said. Dara's family are now thinking what's her plans for this traitors.
Dara smile at them then grab two bats that she prepared and handed to the two traitors. At first they look at her curiously but to save themselves from her wrath they just accepted the bats that was given to them.
"Now now... EVERYONE! I DON'T WANT ANYONE TO INTERRUPT TO WHAT ARE WE GONNA DO HERE! INTERRUPT AND YOU WILL GET IT FROM ME!! DO YOU ALL UNDERSTAND???" Dara shouted.
"NEH MADAM!" Her men said but Dara was not happy because she didn't hear a response from her family. When she meant by everyone, it includes her entire family.. Then Dara face her family and glare at them.
"I SAID EVERYONE!! YOU ARE ALL INCLUDED!! NOW, DON'T INTERRUPT ME! ARE WE CLEAR ABOUT THAT??!!" Dara exclaimed at her family. Nobody likes the way she talks to them but being the Red Park and pregnant, better to follow before she snaps at them.
"NEH!" Her family said which Dara smile at them then went to face the traitors again.
"DAMN THIS WOMAN!! I will strangle her after this little stunt of her!" Alex said with gritted teeth enough that only them at the porch could hear.
"Hyung, she's my wife and remind you also that she's pregnant." Jae said.
"Want to take her place then?? Because I really want to strangle your wife for being a brat again.." Alex said but before Jae could answer back Jazz beat him already.
"Relax Alex.. You know her when someone pisses her off what more finding out there's a traitor around her.. Let her handle this. Let's give her family a little bit of entertainment.. I will stop her once I know she can't handle it anymore or would be too dangerous for her condition." Jazz said assuring everyone. Then their eyes are on her again.
"Shall we start now... All you need is to survive this.. Give up and you are done.. Arasso? Oh.. only you two will have weapons but if you let go of it and I was able to get then it's mine now. I will rely on my fist, at this moment you both are in great advantage so make use of it.." Dara said to the two. The two look at each other first before giving her a response.
"NEH!" The two said..
"Good. Let's begin!" Dara said as she position herself in between them but a bit far from them. Dara is waiting for them to attack but no one move from them. Minutes passed and she got irritated.
"DAMMIT!! MOVE!!!" Dara shouted at the two which startled everyone and the two instantly attack her. The two aim to hit her in her head but Dara already ducked down to avoid the hit and kicked one on his stomach which falls in an instant while the other she grab the hand that holds the bat and she kicked the man's face which caused him to drop the bat which Dara instantly pick-up.
"Told you, don't let me touch the bat.." Dara smirked as he look at the two again. Then she signal one of his men to hand another bat to his men.
"Now let's play fair.." Dara said.. Bat on her right hand..
The 2 men are now trying their best to survive on the game that Dara put them on to.. Dara being small, fast & experienced, it would be really hard to get her. Dara's bat touches all over her men's body leaving bruises along the way while Dara didn't get anything from them as she was on a full mode of killing the two without getting hurt. Everyone are watching the 3 in the middle when Teddy and other's arrived at the mansion. No one pay attention to them as they are all busy looking how Dara beat her own men.
"What's going on??" Yoochun asked but no one answered.
"YAH!! What's going on??" Teddy yelled when no one answered Yoochun's question.
"Just watch.. DO NOT.. I REPEAT.. DO NOT INTERRUPT DARA OR YOU WILL FACE YOUR WORST NIGHTMARE! She's just handling the traitors in our circle.." Jazz said. He warned them also just to save them from Dara just in case someone would interrupt her.
"I just want to know what's going on?? And have you forgotten she's pregnant! You are tiring her!!" I told you already that I will handle the traitor by myself!!  Why did you let her??!!" Teddy said in gritted teeth and glare at Jae for doing nothing and allowing Dara to tire herself...
"It's her decision Teddy.. And you do know that she is on hell of a stubborn girl.. So don't blame us.. She know's what she is doing and she clearly knew she is pregnant.. She is taking this as her exercise.. Don't worry, I will stop her by myself if she went to far already.." Jazz said.. Then everyone fall into silence as they all now watch Dara and his two men.
Just minute passed Dara decided to end it. She swing her bat hitting their face to make them fall bad which Dara did in a snap earning a gasp from the people around here. Everyone concluded: She is pissed and mad as hell.
Seeing her two men on the ground, she went to their side and kicked the bats away from them. The two are still alive breathing and still conscious but can't move anymore. She then look at them then look at their men.
"ONE THING I HATE WITH MY MEN IS WHEN THEY BETRAYED ME!! YOU KNOW THAT RIGHT??!!" Dara exclaimed..
"NEH MADAM!!!" His men answered. Curious to why is she talking like that and even Prince was shocked.
"AND WHAT HAPPENS TO TRAITORS??!!" Dara asked looking at the two men on the ground who can hear now everything and Dara saw how they panick hearing the word traitors. They knew already that they are caught from the start they were drag out from the group and they knew they are in big trouble. 
"KILL THEM!" Half of her men answer her confidently making her smile to them..
"PULL THEM UP AND HOLD THEM!" When she ordered for men instantly pull the two up. Limping and weakly but the two still manage to look at Dara.
"Mianhe.. Mianhe Madam.. Mianhe.. Give us a chance.. Mianhe.. We just got blinded by the money they offered... Mianhe.. Mianhe..." One of the men said instantly while the other just keep apologizing. If it's Dara they are talking, forgiveness can be easy but it's Red they are dealing with, she don't know the word forgiveness and second chance. Well, it depends on the situation but surely with the recent loss in their family there is no way they will let go of them just like that especially who's connected to Sang-ho...
"What do you know about Viper???" Dara asked calmly as she doesn't want to tire herself anymore..
"We didn't spoke to him.. It's.. It's only his men we are talking.. We didn't meet them personally, the money was only deposited into our accounts and they just keep calling us.. That's all.. Mianhe Madam.. Please give us a chance..." The other one spoke this time scared. Dara didn't speak and started walking to her family. Everyone are just anticipating what she will do next..
"CL, can I borrow your blade boomerang? The two please." Dara said, then in a snap CL took them at her back and handed it to her.. Dara then face his men especially the traitors.. Others are worried now..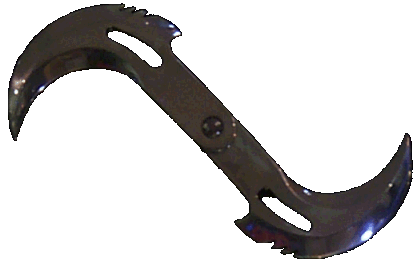 "LET THEM GO!!" Dara ordered and four of her men followed and returned to their position. The two now standing in the middle and fear are written all over their face..
"I WILL COUNT TO FIVE ONLY.. IF YOU WERE ABLE TO GET OUT OF MY PROPERTY IN FIVE SECONDS THEN YOU ARE SAFE BUT IF NOT THEN I'M SORRY!! GOT IT??!! Dara said as she hide the blade boomerang at her back.. The two were shocked and tried to compose themselves as they look for the huge gate of the mansion where they have to run. When they see that it's close enough, hope was all written all over their face.
"NOW START!!! ONE!!!!" They started moving running to the gate.. No one is breathing.. No one is moving as they see how their two men run for their life..
"TWO!!"
"THREE!!!" Dara release instantly the two blade boomerang.. She is an expert on how to use it.. And she knew it will do a good job this time.. Her family gasped once the boomerang was released.
"FOUR!!" The two was already near the gate.. The two even smile thinking they are safe..
"FIVE!!" Everyone thought the two will make it but what surprised everyone was the sudden appearance of the Blade boomerang infront of them which instantly was stuck on their throat making them fall on the ground dead in an instant.. Everyone gasped and was shocked.. Everyone even stopped from breathing.. Until Dara started to talk again..
"NOW YOU KNOW WHAT WOULD BE YOUR FATE IF YOU DID THE SAME THING AS THOSE TWO!! JUST TO MAKE IT CLEAR TO ALL OF YOU, I DON"T GIVE SECOND CHANCE TO TRAITORS!!! I TREATED YOU ALL LIKE MY FAMILY AND I HOPE YOU DO THE SAME TO ME!! I HOPE NO ONE WILL BETRAY ME AGAIN!!" Dara exclaimed. Her men nodded in an instant and can't even say anything. The two have been with them for too long and sure they are used to kill people but seeing their own men killed by Red is just too shocking for them.
"CLEAN THE MESS AND ALL OF YOU OUT OF MY SIGHT!!!" Dara shouted and in an instant everyone helped in removing the bodies and cleaning the area. Other's rushed to where they are positioned inside the mansion. Dara on the other hand suddenly felt exhausted. She face her family now looking pale..
"Angel what's wrong??" Jaejoong asked instantly seeing how pale her wife is.. He started walking to her but before he could reach her..
"J...." Before Dara could finish she fainted already.
"ANGEL!!!!" "DARA!!!!!" "UNNIE.. NOONA!!!!"....
------------------------------------------------------------------------------------------
Tell me how to handle a hard-headed pregnant woman??!!
Tell me because as far as I know, they get into your nerves sometimes..
hehehehehe..
ANYWAY... Please continue reading..
Comments & Subscribe
^ Back to Top