OBSTACLES
by mybabyLILOREE
Tags 2ne1 bigbang dara dbsk jaedara jaejoong ygfamily | Report Content


2 Months Passed
*JAE'S POV*
Here we are at one of Japan's Park while waiting for the Bigbang. We are enjoying the beauty of nature but at the same time worried for our loves ones back in Korea. I am thinking about what me and my friends talked about a month ago.
[FLASHBACK]
"When do you plan to tell Dara about you? She already know about Seungri and Junho." Yoochun said which I give him HOW-DID-YOU-KNOW look. Seeing my look he answered instantly.
"I heard them talking at the Mansion. Come on Jae, I never considered you as my guard or even enemy, you are my family and my bestfriend. Please do tell Dara, I know she will listen to you. We may not have been together for so long but I know Dara has a good heart. She knows when to listen. If you will keep it for long dara will not like it." Chun said. Yoochun knew even before they became an idol that Jae is a Lee except the part about Seungri and Lee Soo Man. But a month ago he told everyone about him, his brother and Father and they are fine with it. But he didn't tell them about being part at killing Dara's parents.
"You'll be fine. We will help you." Junsu said and the boys nodded.
"Don't worry too much. If things got worst, I will back you up. But you have to tell Dara first and let her decide if she wants everyone to know. Arasso? Since she knew already about your Father and until now she is keeping it." Chun said. I just nodded.
"How about the Bigbang, do they know that Seungri is a Lee and your brother?" Yunho asked.
"Neh. The day I told you about me is the day he told the boys as well. They are fine with, shocked at first but didn't mind after all." I told them which the boys sighed in relief.
"That's good then. Just remember this, WE ARE FAMILY and we will always be together." Chun said.
"Neh. Thank you. You all are my bestfriends for life!" I told them. I am happy to have them all.
[END OF FLASHBACK]
*AUTHOR'S POV*
"HYUNG!!" DBSK turned to where the voice coming from and it turned out the Bigbang boys arrived and Seungri is running with arms wide open like a kid. When he reach the DBSK he hugged his brother which Jae just ruffle his hair.
"YAH, Jaejoong. You sure he is your brother?? Did you ask your parents if he is adopted??" TOP teasingly said. Which the boys laugh.
"YYAAAAHHHH!!!" Seungri exclaimed and pouted. Jae put his shoulder to him.
"UNFORTUNATELY, yes he is my brother! But once we are back in Korea I will probably do a DNA test. To make sure again!" Jae teased his brother which makes the boys laugh more.
"So much of a being a brother hyung??? I WILL TELL DARA NOONA YOUR SECRET!!!" Seungri shouted.
*WHACK* ...... "ooowww" ..... Seungri rubbing his head after being hit again by his brother.
"You really are not learning aren't you. RESPECT YOUR HYUNGS! And don't you dare say something to DARA or I will forget you are my brother!!" Jae shouted after hitting him.
"Hyung, i was just joking you know!! Why did noona chose you again?? You are very hot tempered AHJUSSHI!" After what Seungri said he run and hid behind between Yunho and Yoochun.
"YOU LITTLE RASCAL!!! COME OVER HERE!!!" Jae shouted at the hiding Rat.
"Yah Jaejoong stop it! Get used to your brother. That HIS TALENT, To annoy everyone! Now, stop shouting before we catch attention here." TOP said.
"Oh how I wish CL is here. That woman would never think twice of killing a PESKY RAT!!" Jae said smirking. Jae can still control his temper when it comes to his brother but CL is sure one of a kind girl. If no one is interrupting her everytime she wants to kill Seungri, he is probably dead long time ago.
"YAH!! Why do you always want me to get killed by that cat?!! Are you siding her more than me???!!!" Seungri asked a stupid question which he also got a stupid answer.
"NEH!" The boys said at the same time and started laughing walking away from him. They love teasing Seungri. But Seungri pouted and took his phone out from his pocket and dial a number. The boys didn't notice since he turned his back to them.
"It's been awhile since we talked to the girls." Chun said which the boys nodded and everyone are now sitting on the grass. As if in cue, they heared a ring and everyone looked at Seungri.
*RING* *RING* *RING*
Seungri called Dara and put it in a loudspeaker. But when they heard the girls voice. They all got frozen. Dara accidentally answer his call and now included in their conference call.
"BOM, CL take the left side of the Alley!! ME & Minzy will take the right side!! WE HAVE TO CORNER THEM!!" Dara exclaimed which the boys are still frozen and processing what's going on. All they can hear is a loud screeching sound of a motorbike and yelling of the girls!
"DARA!! The car is on your way get ready!! We will take the alley and followe them behind!!" Bom shouted which the frozen boys are now awaken! Chun suddenly grab seungri's phone.
"WHAT THE F*CK IS GOING ON??!!" Yoochun shouted which the boys are sick worried for the girls. Thinking they are miles apart and can't do anything to help the girls.
"EHHH??" The girls shocked upon hearing another voice which Dara checked his phone and cursed upon realzation hit her.
"F*CK!! I accidentally answered their call!! Yah Oppa, Hung-up NOW!! Talk to you later!!" Dara said.
"NO WE WILL NOT HUNG UP!!! Just get out from there!!" Chun ordered.
"WE CAN'T!!! If you don't want to hung up then fine!! Just listen and don't say anything because we will loss our concentration here!!" Dara exclaimed. Chun just pull his hair out of frustration. Then he hand the phone to Jae and took his phone out to call someone.
"Don't hang up the phone. Everyone just listen to them. Don't disturbed them, they are in a middle of fight. They might get hurt if we interrupt!" Chun said and the boys nodded.
"GIRLS, BE SAFE!" Jae said.
"NEH!" They all said. Then they heard another voice but it's on Chun's phone this time on a loudspeaker.
"Chun, what's the matter??" Jazz asked.
"Jazz hyung, do you know what the girls are doing now and where are they??" Chun said curious if the hyungs know what the Girls are doing.
"Wait let me check.............................................." Jazz said and after tracking the girls and seeing where they are. Jazz panicked.
"F*CK!! They did it again!!" Jazz shouted and dialed a number on his other phone and put to conference call.
"THE GIRLS ARE IN ALLEY 8! AND THAT'S THE FREAKIN CRIPS GANG AREA! They are probably taking them down! They are known as drug dealers! Get there as fast as you can Alex! This gangs are quite experience and they are ruthless! The girls might not take them down easily!! HURRY!!! Don't hang up the phone. Just put me on the line!" Jazz ordered while the boys on his line did what they were told. While the boys in Japan got worried more upon hearing Jazz.
"How did you know something is wrong Chun??" Jazz asked now.
"We are on the conference call with the girls. Dara accidentally answered our call. And we can hear everything." Chun said.
"Tell Dara to answer my call and include me on the conference call. I will end this call now!" Jazz said and end the call even before Chun could say something.
"YAH DARA!! The guys are so big!! Do you think we can handle them??!!" Bom said which the boys brows furrowed. Actually they are just making fun on the boys on the line. The girls are pretty confident they can handle anyone. The CRIPS are in between the girls. On their right they have Dara and Minzy while on the left Bom and CL.
"YAH YAH!!! If you can't handle them get out from there!! Hyungs are coming anyway!! And Dara, answer Jazz hyung call include him in the conference call!" Chun shouted...
"WWHHHHAAATTTT???!!!" The girls shouted..
"OPPA!! Why do you have to tell JAZZ OPPA!!! AISHT!!" Dara said irritated..
"NEH!!! APPA WILL GROUND ME AND CL UNNIE AGAIN!!" Minzy complained & CL pouted..
"Do you think we will just let you do it alone???!!!" CHun retorted. Then another voice joined in when Dara answered the call. She got no choice anyway.
"YOU BRATS!!! I TOLD YOU TO LET US DO THIS JOB!! NOW FINISH WHAT YOU ARE DOING THERE AND GET YOUR ASSESS BACK TO THE YG AND WE WILL TALK THERE!!" Jazz yelled which the girls rolled their eyes.
The girls ignore them when the CRIPS started to get off from their cars one by one. NO GUNS involved since they don't want to get attention. The CRIPS have metal bars and bats on their hands while the girls NOTHING at all. Girls guns are attached to their bikes. But they have pocket knives and Bom's ninja stars. The boys on the line are now just listening.
"We have an offer! We don't want to hurt girls especially like you! Even if you are wearing mask we are pretty sure you all are looking good. Just seeing your sexy body is enough proof! So why don't you come home with us and forget this and let's have FUN tonight or better yet talk it out in bed!" One of the CRIPS said.
"Sorry we don't go out with UGLY PERVERTS!!" CL shouted which the boys on the other line are gritting their teeth already.
"THE PETITE ONE IS MINE!! She's yummy!!" One guy said while smirking.
"HUH!! I CAN NEVER BE YOURS!! You are lucky my BOYFRIEND is not here and add up to that my OPPA'S or else you are dead the minute you said those words PERVERT!!" Dara exclaimed. Jae couldn't take it anymore...
"ANGEL, REMEMBER THAT F*CKIN BASTARDS FACE AND WHEN I GET BACK I WILL BURRY HIM ALIVE!!" Jae said in gritting his teeth and clinching his fist at the same time.
"NO!!! REMEMBER ALL THEIR FACES AND ONCE WE ARE BACK WE WILL BE THE ONE TO END THEIR USELESS LIFE!! WE DON'T NEED THEM IN THIS WORLD ANYMORE!!" Yoochun exclaimed.
"Oh, don't worry I can see Oppa and the other gangs already. They might probably finish our job here." Bom said upon seeing their people. She smirked but the boys did the same.
"You think we didn't call for back-ups as well??? You got it wrong girls!!" One guy said and as if in cue their mens arrived which they attack at their mens and oppa's instantly.
"THEN LET'S GET IT ON!" Minzy shouted and in a snap two pocket knife went straight to two boys hands causing them to drop their metal bars. Bom did the same and throw 6 ninja stars and they all drop the metals bars and bats they were holding. They screamed in pain. Well archery did help them to hit the right spot. The boys on the line are just listening.
"HUH! Never ever underestimate US!!" CL said and smirked. The girls did the same.
"YOU BITCH!!! YOU WILL PAY FOR THIS!!" the guy shouted. The girls glared at them hearing again the word that they don't like to be used on them NOT UNLESS....
"YOU ARE JUST DIGGING YOUR OWN GRAVE YOU UGLY PERVERTS!!! The next time you call us BITCH add BEAUTIFUL before it so we could spare your lives!!" Dara shouted. Then the girls attacked them. Others pick up the metal bars using their other hands.
"AMBER (Minzy) at your back!!"
"AQUA (CL) ON YOUR SIDE, HE GOT A KNIFE!!!"
"RED (Dara) GET DOWN!!!"
"BEIGE (Bom) TAKE DOWN THE TWO BEHIND CHASE OPPA!!" Those words can only be heard by boys on the line.  In a split second bom was managed to throw knife at the boys behind their oppa. But the CRIPS stopped and shifted their gaze to Dara.
"YOU ARE RED???" The boys said at the same time when they heard the name.. The girls stopped when they pretty knocked out almost everyone.
"Guess you were right! NOT HAPPY TO SEE ME??? OR more scared to know that I AM BACK in KOREA and ALIVE??!!" Dara said.
"KILL HER!!! ALL OF YOU FOCUS ONLY TO RED!!!" That ordered brought fears to the boys and even the girls. Bom & CL passed at CRIPS and went to Dara and Minzy side. But Dara was never been scared since everytime she appeared on fight everyones target changed from her men to her only.
"OH HELL NO!!! GET OUT FROM THERE!!" Jae shouted upon hearing what the guy said. Even the boys silently praying that they would all survive.
"KILL ME??? Try if you can!!" Dara challenged..She smirked as everyone went to where she is. Dara run to her bike and took the two 'KATANA' (Samurai sword -a long sword). She smirked when shocked appear on the CRIPS faces.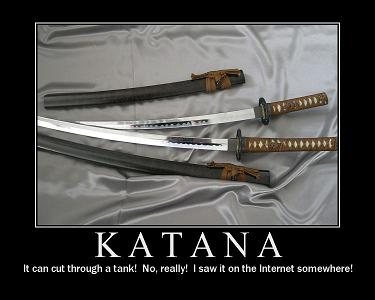 "PROTECT THE GIRLS ESPECIALLY RED!!" Alex shouted.
"SCARED??? WHO WANT'S TO GO FIRST??!!" Dara shouted..
"YAH RED!! Why you didn't teach us to use KATANA??!! You are so UNFAIR!!" Bom exclaimed while knocking down a CRIPS. Dara rolled her eyes. Even in times like this the two never let a day pass not bickering each other.
"JEALOUS???" Dara said which bom stuck her tongue on him. And then she pushed Minzy down as a flying knife almost hit her!
"YAH!! YOU TWO!! STOP BICKERING AND FOCUS ON WHAT YOU ARE DOING!!" Alex shouted and the girls just stuck their tongue on him. Then two pocket knives went to Dara and Bom but CL & Minzy was able to moved them but Bom clothes was cut by the knife which irritates Bom.
"YYYAAAAAHHH!!! Don't you know how expensive this dress is??!!! IT'S A CHANEL FOR HEAVEN SAKE AND YOU JUST RUINED IT!!!" When you pissed bom, you know what will happen right??
"BOMINATOR ACTIVATED!!!" The girls shouted and laugh while the CRIPS look at them curiously and the 3 girls stayed behind bom and knocked down the CRIPS behind them and Dara leave few scars on them not intending to kill anyone not unless if needed. As bom gets the remaining ninja stars lined up on her legs and throw it to the CRIPS infront of her.... wwwhhhooooossssshhhhh..it landed straight to their...... eeeehhhheeeeemmm...... something in between their legs. The boys groaned in pain. Their Oppa's just shook their heads since they already knocked out most of the boys.
"THAT'S FOR BEING A PERVERT AND FOR RUINING MY CHANEL DRESS!!" Bom shouted at the CRIPS on the ground screaming in pain.
"YAH!! Do you really have to do that??!!" Jarred shouted.
"I JUST PUT AN END TO THEIR GENERATION!! WE DON'T NEED THEM IN THIS WORLD!!" Bom retorded... Which the boys gulped seeing the state of the CRIPS and the boys on the line as well upon understanding what she just said.
"Come on we need to get out from here!" Kevin exclaimed.
"Oppa, i think the 'DOPE'(drugs) is inside the cars. Take them and you know what to do on it. Make sure to burn them properly. And boys you know what to do with this gangs right?? Hang them like a bat!" Dara ordered. The boys nodded and the girls went to their bikes.
"GO and we will take care of everything from here." Alex said. The girls nodded.
"I WANT YOU IN YG NOW!" Jazz yelled on the phone and hunged up. The girls roll their eyes.
"Aaammm..BOYS IN JAPAN, Are you still there??" CL asked upon remembering them..
"NEH!" Everyone answered.
"Oh..." The girls said.
"JJ, I will call you later is that alright. We just need to get out from here. Arasso? I will tell you what happened. And Oh see you all at the MAMA AWARDS." Dara said.
"Ok. Be careful and we really need to talk because we all want to know what the hell have you been doing when we are gone!" Jae said in gritted teeth.
"Arasso." Dara said defeated.
"BYE Angel. Bye girls" Jae said.
"Bye JJ. Bye Jae. Bye Oppa" Dara, Bom and Maknae's said. Then Jae hunged up. The girls sped off after. Then Dara talked to the girls while they are on the road.
"Girls you know what to do right??"
"NEH!"
"See you at YG then."
They went separate ways and pass to the car services they owned and live the bike to their men and took cars from the secret garage at the back of the shop and took the alley behind. They changed clothes from their as well. So even if someone followed them no one would notice they already left. Everytime they got into fights and after go to car services they will instruct their mens to be there as well with cars to confuse other gangs. So they are pretty safe.
The girls arrived one by one at the YG Building wearing casual clothes only and walking like as if nothing happened. But when YG saw them in his CCTV, he used the YG speaker system to call the attention of the girls and every single person inside YG building froze upon hearing his outburst.
"2NE1!!! GET YOUR ASS UP HERE IN MY OFFICE RIGHT NOW!! I AM ONLY GIVING YOU FIVE MINUTES!!!!"
----------------------------------------------------------------------------------------------------------------------------------------------------------------- 
Here is the UPDATE... I will update again later.. ;)
^ Back to Top