THE SHOCK OF HER LIFE
by mybabyLILOREE
Tags 2ne1 bigbang dara dbsk jaedara jaejoong ygfamily | Report Content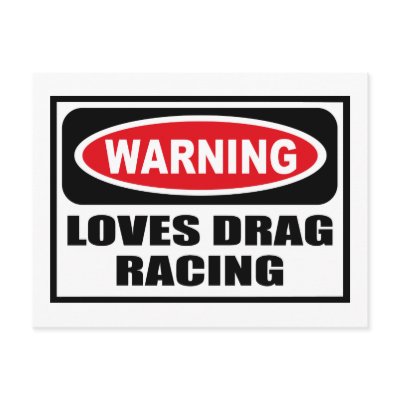 *AUTHOR'S POV*
The race has begun between the 3 girls... passing different cars... even overtaking everyone including the Bigbang boys & their Oppa's.
"You all pissed me off awhile ago oppa's, then take this!!! kekekekeke" dara said to no one since she is driving.. She is sure that her Oppa's will be pissed because she was never been allowed to drag race in a busy street and especially if the sun has not set yet and especially not wearing her mask. 
*Chase POV*
"FU*K!!! What do they think they are doing??!!!" So this is what they were plotting awhile ago. DRAG RACING!!
"AISHT!!! More work for us then!!! BRAT!!!!!!!" I need to catch up with them then.. argh!!!
*RRRIIIIIINNNNNGGGGG* *they were was able to answer the call since all of them have bluetooth in it's set to AUTOMATIC anwer* "Yes ill take care of it hyung...AISHT!!!!.........I'LL KILL THAT BRAT LATER!!!" call ended....
*JARRED POV*
"WHAT THE HELL???!!!!" They are racing?!!! I expected the boys to do it not the girls... ARGH!!!!
I have to call everyone then.... AISHT!!!! She just shorten my life's span again!!!
"WAIT TILL WE GOT HOME BRAT!!!!!! YOU TWO PARKS WILL GET IT FROM US THIS TIME!!!!"
Group Call....."Jazz Hyung, Alex Hyung, Kevin hyung & Chase.... the girls are drag racing.. I know we can't stop them anymore... Just let it be... Once you got home first go to Technical room. Erase all the videos for this drag race and I think dara already did something about the speeding camera... I will try to check if any police are following. Chase if you can go there faster do it. You know better. Your are good in hacking. You are expert on this!!.. THE BRATS SURE GONNA GET IT FROM ME THIS TIME!!! Need to go...." call ended.
*KEVIN POV*
"WHOAH!!!!!What was that...wait.... PARKS!!!!!!!!!!!!!!!!!!!!!!!!!!!!!!!!"
"AISHT!!!! I WILL DIE EARLY BECAUSE OF THIS TWO!!!!!"
*RRRRIIIINNNNGGGG* "I know.........AISHT!!!!!....Jazz Hyung you better do something about those two BRATS!!!!" call ended.
*ALEX POV*
"WHAT THE F*CK WAS THAT???!!!!"
"DARA PARK!!!!!!!!!!!!!!!!!!!!!!!!!!!!!!!!!!!"
*RRRRRIIIIIIINNNNNGGGGGG* "I know....... AISHT!!!!..... I'LL HANG THOSE BRATS LATER UPSIDE DOWN!!! YOU CAN'T STOP ME HYUNG THIS TIME!!!" call ended.
*JAZZ POV*
"EH???!!!!"
"PARK PRINCESS!!!!!!!!!!!!!!!!!!!!!!!!! I'LL PUNISH YOU LATER!!!! Don't let me see you later!!!!!"
*RRRRIIIIINNNNNNGGGGGGG* "I know........AND I AM PISSED..... WORK ON THE CAMERA... MAKE SURE NO EVIDENCE LEFT!!!!! AISHT!!!! THIS KIDS ARE SURE THE DEATH OF ME!!!!!" call ended.
*TEDDY POV*
"WHAT THE F*CK*NG HELL WAS THAT???!!!!!"
"WAIT........... O.O ............BBBBBBRRRRRRRRAAAAAAAAAAAATTTTTTTTTTTTTTTSSSSSSSS!!!!!!!!!!!!!!!!!!!!!!!!!!!!!!!!"
Group Call....2ne1....*since he is the producer and the 3 are already trainees so teddy got their numbers already* 
"~YOBOSEYO?!(other line)~YOU ALL BE BETTER PREPARE YOURSELF WHEN WE ARRIVE AT THE MANSION!!!!!!!!! OR BETTER YET START HIDING AT THE MOMENT YOU STEP AT THE MANSION BEFORE I STRANGLE THE FOUR OF YOU!!!!!!!!!!!!!!!!!!!!!!!!!!!!!!!!!!!!!! YOU SURE ARE REALLY TRYING MY PATIENCE RABBIT!!!!!!!!!!!!!!!!! JUST SO YOU WAIT!!!!!!!!!!!!!!!!!!!!!!" Call ended..
*BIGBANG*
"WOW!! THAT WAS COOOLLLL!!!!" seungri said..
Group Call c/o Seungri....Bigbang...."Hyung let's race like them........FINE THEN..........I JUST WANNA EXPERIENCE IT!!!!......"call ended because everyone hang-up on him...
"F*CK!!!!" TOP said...
              *RING*      "NO!! The hyung's are already PISSED OFF! I can clearly see them!"call ended
"SH*T!!!! That wast fast" Jiyong said..
             *RING*      "NO. I DON'T OWN THE CAR. I Don't wanna be in trouble!" call ended
"WHOAH!!! What was that??" Taeyang said..
             *RING*     "NO!!!" call ended.
"AAAAHHHHHH!!!!" Daesung got scared.
             *RING*     "I.DONT.LIKE!" call ended.
*KUSH & SEVEN*
"WOW!!! For a girl like them sure they are good drivers!" Kush said...
"COOL!!! I didn't expect this....they are good!" Seven said....
*AUTHOR'S POV*
*RING* *RING* *RING* *RING*
"Yoboseyo?" Dara, Bom, CL & Minzy said at the same time.....
Upon hearing Teddy's boomming voice.. dara just smirked happy of the outcome of what she did.. Bom doesn't care coz she is having fun.. CL just ignore it because this is her past time... Minzy just gulped, got scared of her oppa....
Then they all arrived the mansion............
"I WON!!!!!!!!!!!!!!!!!!!!!!!" Dara is now jumping up and down not minding the people who are infront of the house waiting for them.
"SECOND!!!!!!!" Bom yelled.. But stilll happy since the difference is only a split seconds.
"AISHT LAST!!!!!!!" CL said....but she is still happy since it's been awhile since she have done this on a freeway.
Then Chase arrived. Who is now running to get inside the house to do his thing. But stop to look at the girls first. The girls are still facing the gate so they haven't seen the visitors yet. Then look at Chase.
"YAH YOU GIRLS!!!!! I'LL DO SOMETHING FIRST BUT I'M DEFINITELY COMING BACK!!! YOU PARK'S BETTER PREPARE YOURSELF YOU EVEN DRAG AN INOCCENT KIDS IN YOUR CRAZY IDEA!!!!" Then chase run to his room.
"HAHAHAHAHAHAHAHAHAHA!!!!" The girls are now laughing so hard seeing their oppa's pissed... but someone cut their happy moments but clearing of throat....
"EEEHHHHEEEEMMMM!!!! What's funny girls??" the girls then turn around but BOOOM!!!!.... O.O Everyone got frozen on their spot. Except for dara but can't utter a single word.... but quickly snap out of it....Then her voice suddenly waken up all the sleeping soul!
"YAH JERK!!! What the hell are you doing here????!!!!" dara shouted to one particular person who she almost forgot since she is busy with some other staff. And couldn't remember to which group he belongs too.
"YAH!! Stop calling me jerk.. I have a name.. AND IT'S KIM JAEJOONG.....i'll repeat it for you just in case you didn't hear it clearly... I AM KIM JAEJOONG!!!" Jaejoong retorded...but starting scolding himself for he acted a jerk again infront of his Angel....
*At last I found you...this must be FATE....* Jae thought.......................
-----------------------------------------------------------------------------------------------------------------------------------------------------------------------------------------
SORRY FOR THE BORING CHAPTER..............................................................
^ Back to Top