1

!...The MAID is my BRIDE

by bibilicious1598
112 subscribers | Updated | Created
Tags comedy drama romance sifany siwon snsd siffany | Report Content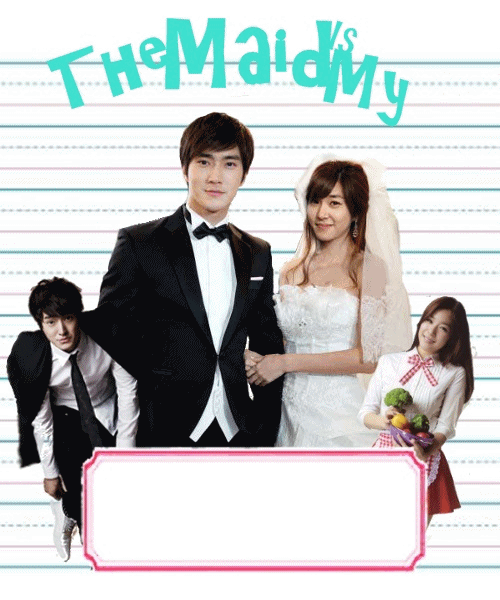 Characters
Tiffany Hwang, Choi Siwon, SNSD and Sungmin, Minah and others
Description
         This is about a boy and girl who are planned by their parents to marry each other. But the girl disagreed that's why she left their house and disguised as a poor girl and applied as a housemaid.
          This would be my second fanfic.. Please support me and subscribe to my fanfic..
Foreword
             Love does not choose time, it comes in our lives unexpectedly and not planned. No one can run through it. No one could stop it when it comes. God has planned it.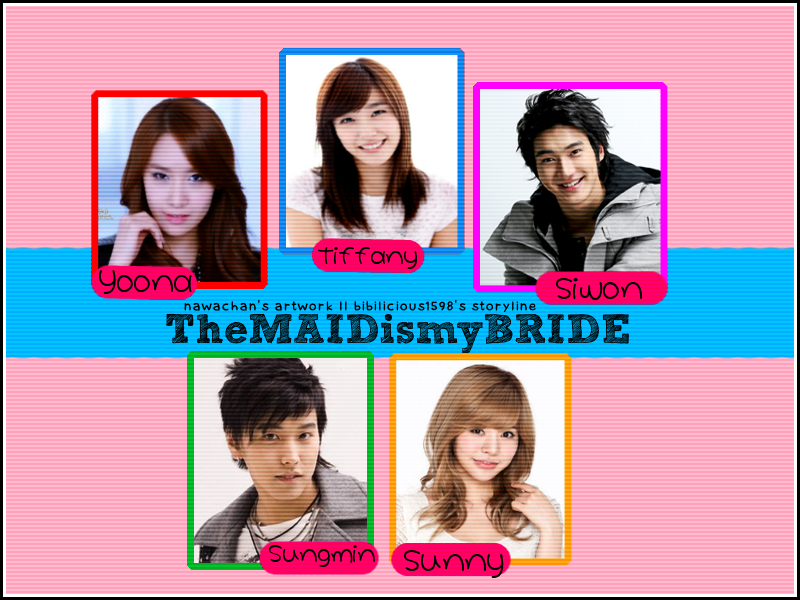 Tiffany
                        A simple rich girl who was forced by her parents to marry a man he doesn't know. She is the heiress of their family, all of their wealth and realties will be hers. Many of her friends andmire her because of her simplicity, kindness and she is beautiful. Even other people wanted to know her and be her friend
SIWON
A tall handsome lad who is always a positive-thinker, he never give up when it comes to business. He will inherit all of their properties, business and company. He got everything he wants. He is a struggling son because his parents want him to marry Tiffany who is a daughter of their business partner whether he like it or not, or else all of the wealth he will inherit will be transfered to his youngest brother, Sungmin.
SUNNY
Tiffany's sister, she is a naughty girl. she is one of her sister's friends. she helps her sister when she has a problem, she is always with Tiffany. Like here sister, she's also beautiful and kind.
Yuri and Seohyun
They Tiffany's childhood friend, they are classmates since preschool. Yuri is the black pearl of the group, she always make Tiffany laugh by making "aegyos" together with Sunny. Seohyun is a daughter of a lawyer, her father is the lawyer of Tiffany's family. 
Hyoyeon, Sooyoung and Jessica
Tiffany will meet them during her disguisement as a maid. They will help Tiffany hide herself from her parents.
Yoona and Taeyeon
Yoona and Taeyeon are bestfriends. They will be Tiffany's mortal enemy. Yoona is Siwon's childhood friend, she will do anything just to get Siwon. She will do everything to stop Tiffany and Siwon from falling inlove. Taeyeon who is Yoona's friend will help her get Siwon. She will support Yoona to all thing she would do. 
SUNGMIN
Siwon's youngest brother. Sungmin will fall in love to Tiffany's sister, Sunny.
Min Ah
Siwon's sister, she likes Tiffany to be his brother's girlfriend
And other characters i might add on
Co-Authors:
and
Tweet
^ Back to Top