15

Unwanted Reunion

by StepOneTwo
258 subscribers | 15750 views | Updated | Created
Tags changmin jaejoong junsu tvxq yoochun yunho yunjae | Report Content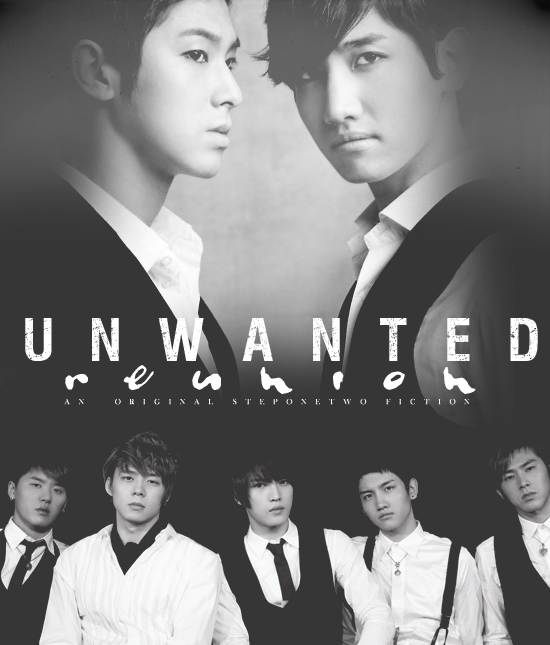 Characters
Yunho Jaejoong Yoochun Junsu Changmin TVXQ
Description
Sometimes you can't help the things that are bound to happen. Fate? Destiny? God's Hand?
Whatever you call it, once this happens, there will be no turning back. Always try your best to go with the flow, to dominate the current that heads your way
Because sometimes, if you just try hard enough, something good will come out of it
After three years of splitting up, it seems JYJ and HoMin are trying hard to pick up the pieces and fill in the spaces left behind by the missing members.
Yunho's one mistake leaves behind a lifetime of regret, and threatens the brittle relationship between him and Changmin.
Out of desperation, Changmin seeks the help of Jaejoong, and in the process, Junsu and Yoochun.
One thing leads to another, and soon, an unwanted reunion takes place.
Foreword
An experimenting genre of angst, with a few dashes of drama and maybe some fluff in between. Might not be the best of stories, but I think we're all learning, aren't we? :)
Grammar correcting and constructive criticism are greatly appreciated, but please refrain from comment-spamming or bashing. None of the storylines are purely original. I'm sure I grab inspiration and ideas from some neverland over a rainbow of yodelling unicorns.
Like the saying goes, to make an apple pie from scratch, one must first create the universe.
Enjoy and thank you for reading! :))
Poster:
@lottydotty
Review:
http://www.asianfanfics.com/story/view/98250/40/a-thousand-paper-cranes-reviews-graphics-oneshot-poster-request
Tweet
^ Back to Top