3

Cõffee ßëañ; Ã pøster café (NOW HIRING)

by onfanylove
124 subscribers | 9436 views | Updated | Created
Tags graphics poster request cafe characterchart desginer | Report Content

Characters
Your choice ;)
Description
Ç
Hello, welcome to Coffee Bean.
If you are looking for a beautiful café that will serve you beautiful posters, then look no further. We will promise you that you will enjoy your order and if you don't, you can still ask for it to be redone. Our designers will postively keep you satisified. You can request anything from story banners--to story posters! So what do you say? We'll surely provide anything you need for your order. All you gotta do is read the following and request....shall we?
Theme:
Yes, we're back with another new theme featuring the nine lovely ladies; Girls' Generation! With their funky, vibrant, and powerful concept it would make our poster cafe shout: "I got a poster, 멋진!" (meotjin)
Made by: onfanylove
Foreword
 (if you want to be affies, just comment below with the story and story url!)
CEFDragon Postershop PARANOIA DREAMLAND ❝Luminescence Design™❞  Sweet Apples Graphics Shop The Wishful Thoughts Shoppe Takeeumao Poster Shop Little Tofu Graphic Studio
---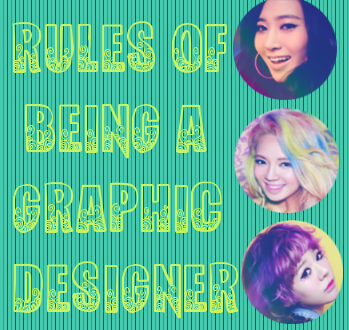 1. You must be committed to your requests and being a staff member of the shop.
2. Please let me know when you are busy or hiatus.
3. Do not treat any other of the designers as enemies. We are considered a big family :)
4. If you are not active for at least a week without letting me know, you will be kicked out. 
5. If you have any questions or concerns of a certain request feel free to PM me.
6. Please try to participate in private games and contests for graphic designers.
7. If you are going hiatus, or busy, please let me know so I can change your status.
8. If you would like to apply, please submit this form.
9. The Graphic Designer Password is atyourservice
If you're going to request from here there are some rules to follow...
Here are the rules:
If your graphics do not turn out the way you wanted it to, don't bash us! We tried to do what you implied and worked hard on it. If you do not like your graphics you can always ask for a re-do. But, only up to 3 times.
We don't get paid to do this so we could at least receive some credit.
3.

Comments and criticism are appreciated

...but, don't be too harsh.
4. We go with the

'first come first serve'

basis unless one poster needs to be finished before another.
5.

Once we are finished your request(s) we will let you know on your wall.

I will post the graphics as a chapter.
6. Well, this isn't exactly a rule but we would appreciate if you would do it;

please spread the word about our site!

Newcomers are much appreciated.
7. Once your request has been submitted,

I will PM you saying that it's either accepted or rejected, and if accepted, I will also inform you the designer's username.
8. If

your poster didn't turn out the way you wanted it to

(re-do)--please let us know by filling out this
form
.
9. If you would like to

cancel your request

please let us know ASAP! Or else it might be finished or well-on-done before you say so.
10.

Tag!

Please make sure to comment below saying you've requested. That way I can let you know if it's in progress.
9.

A password needs to be written.
Now since you've read the rules you must submit the

password
.

It is; Cup of Coffee
Please do check out our Graphic Designers in the next chapter!
Now since you've read the rules...here's the
form
Tweet
^ Back to Top