HURT FEELINGS
by b2stlyjessica1
Tags kevin ljoe romance schoollife teentop ukiss you | Report Content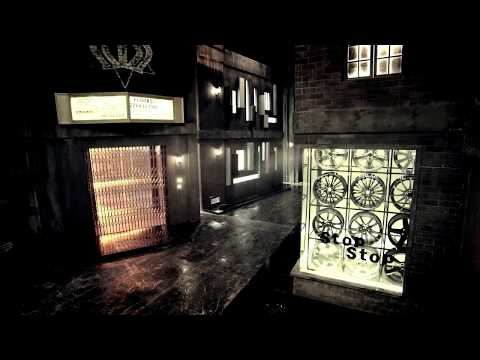 YOUR POV
"Your mom stories are funny also you were cute when you were little you were so cute"I remember the pictures his mom show mw
"That's embarrasing,but I'm still cute girl"hebatted his eyelashes
"Sure?oppa whatever"
"Were here"I thank him and was about to open the door to get off he grab my hand I look back at him
"Is something you want to tell me?"
"Don't move"I just obey feeling confuse what he mean by that and saw his face getting closer to my I freak out and just clos my eyes tight just a kiss on my cheeck close my lips when I open them he smile and kiss my nose I just smile back ackward
"Bye"I yurn to face the front and saw L.joe not to far from the house looking at me*Did he saw?*Kevin touch my hand
"Is there something wrong?"I pull away from his touch and get out of his car and walk fast were L.joe was,but he look away and walk faster away from me his actions hurt
I just walk home feeling sad and hurt
"HEY!SIS!HOW WAS YOUR DAY?HEY...GUESS WHAT HAPPEN TO-.."I close my door in his face I didn't felt like talking to anybody
Knock Knock
I felt tears coming out
"Wh-o i-s it?"I triad to keep calm
"Your brother who else"I quickly wipe the tears off and open the door slowly
"Hey what happen you look.........down"my brother came in my room and sit on my bed
"Sit and tell me what happen"my brother grab my hand making me sit next to him a tear rolled down *shoot*
"Nothing just a little drama........a movie?yeah a movie"I pretend,but he didn't buy it
"Really?doen's looks like it.............is it about b.....oy.buish...oys"
"Boys?"I say it
"Ye-ah.....what you said"he said it with hoping eyes that wouldn't be the reason which it was
When I was about to make up something the front door open and L.joe step in,but pause whe our eyes met
"Hey man how's is it going?how's yor relationship with your girl?"my brother ask and L.joe look at him
"I th---ink we need sometimeoff"those words felt like invisible knives stabbing my heart
"Wow....sit and tell me what happen"my brother sit comfortably and L.joe did as told,but in a different couch
"What if you ask her where she goes all the FREAKING TIME AFTER SCHOOL! and she saids a school project and you go to her house and found her in another guy car supposly friend kissing your firl and then both smiling to each other,what would you do?isn't that enought to feel,betrayed,hurt and sad is it Jessica?"L.joe look at me with teary hurtful eyes
"Ummmmm.....first of all why do you ask her?"my brother look at L.joe then at me
"Cuz she would never do that?would you?"his question hurt him doubting on me I felt tears forming in my eyes* I cant't take this anymore*
NOONE POV
"It was probably a misunderstanding.........maybe if........."you triad to said but L.joe interrupt you standing up furious
"THERE'S NO F****** MISUNDERSTANDING!.I'm an idiot for believing at her sweet words she seem so innocent,but I learn the innocents are the WORST CRAP EVER!"L.joe scare you the way he express it was your first time seeing him pissed like that
L.joe start walking away you got up and follow him
"Wait......Oppa"he turn around a tear rolled down his cheeck
"Let's break up"he say it in a low sad tone
SO HOW WAS IT L.joe wants to break up
OH SNAP! O_o nonononononono..........
If you want to know what happen next wait for me until I write the next chapter;)
dont forget to subscribe if u like it or comment
I appreciate comments
I have to share this with u guys I just starting to watch 'DREAM HIGH and I LOVE IT 2PM so cool,Kim Hyung Joon so AWESOMW!!
Sorry if I got excite ust love K-dramas are the best:D
thumps up if u agreed with me
^ Back to Top