Picnic
by dbskgirl4ever
Tags comedy dbsk jaejoong jyj korean romance | Report Content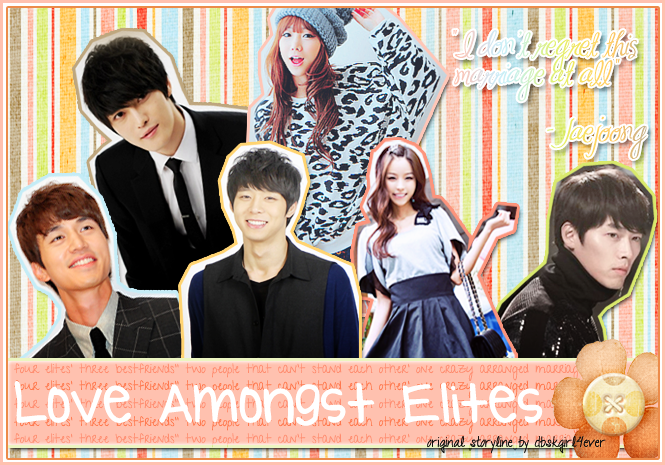 http://www.youtube.com/watch?v=ikAlZKmCBqE&feature=related
---
The adults arranged a family picnic on Saturday.
Jaejoong brought down the picnic blanket. You came down in 'picnic' clothes.
"I bet they're going to talk about babies again today." You made a face.
Jaejoong chuckled. His phone rang and he picked up, "Yes, mother? What? Oh….okay. Okay. Goodbye." He hung up. "Well lucky for you, that's not going to happen today."
You gave him a puzzled look.
"Our parents can't come today. Turns out they forgot there was a golfing tournament." Jaejoong replied.
You pouted, "But I got ready already."
"That doesn't mean we can't go." He said. "Huh?" You stared at him.
"My mother is sending the picnic basket with the food. Let's just go to Hankang and relax, I guess." Jaejoong grabbed the blanket and his keys. *It'll just be us two spending the day together?* You couldn't help the excited bubbles in your tummy.
Jaejoong parked at a convenient spot and pulled out the picnic blanket. He set up the blanket under a shady tree. You sat down, "Now what do we do?" "What do you usually do at the Hankang?" Jaejoong asked.
A couple rode by on a bicycle. At the same time, the two of you thought about the Honeymoon. You and Jaejoong looked at each other and smiled, as if it was an inside joke.
Half an hour later, the two of you were pedaling down the street. But unlike the Honeymoon, the two of you were sharing one bicycle this time. The wind swept through your hair, tickling your face.
"You're so slow!" You giggled. "Me?! I was waiting for you! Sorry for being considerate!" Jaejoong started to pedal faster now. You laughed as the bicycle swept down the path at a rapidly fast pace. You stopped pedaling and just let him do all the work.
"Hey!" Jaejoong complained and stopped the bike. You giggled. "Switch. You do all the work now." He got up.
You shrugged and sat in the front. You pedaled as hard as you could while Jaejoong relaxed in the back. "Go faster! You're like a turtle!"
You stopped, "I- can't- do- this- anymore!" You were out of breath.
Jaejoong smirked. "Move. I'll show you how a REAL MAN pedals." Without protest, you got up. The two of you switched spots.
Suddenly, his phone rang. Jaejoong answered, "Ahyoung!" Your entire body froze. *Oh no, oh no.* "Uh-huh. Now?" He glanced at you. Your shoulders deflated. *I guess our picnic is over already.*
Jaejoong gazed at you, "Mmm…sorry, not today. I already have plans. Maybe next time." He hung up.
You stared at him, "What did you just do?!" "What?" Jaejoong put his phone back in his pocket. "That's Ahyoung! You said if she needs you, you'll always be there for her! So why did you reject her?" You asked, genuinely baffled.
"I'm not going to ditch you now. I am a gentleman, you know. Besides, we still haven't eaten our lunch." Jaejoong sat down.
You softly gazed at him as your heart gloated in gratefulness *He's finally choosing me over her?*
Jaejoong glanced back, "You don't have to pedal if you don't want to."
The bike started moving again. You beamed *I'm glad he's a gentleman.*
After cycling for another hour, the two of you came back to the picnic spot. "Whoa…" Your eyes widened. Somehow, Jaejoong's family knew where the two of you were sitting and had set up all the food. It was a splendid lunch with gourmet sandwiches, freshly-squeezed juices, and decorated fruits. The two of you sat down and began to eat.
"Did your mom make all this?" You asked. "I highly doubt it. She's like you. She doesn't know how to cook at all." Jaejoong replied.
You took another bite of the scrumptious sandwich. Jaejoong reached out and brushed his thumb against your lips. You blinked as your heart gave a flutter. "W-what was that?" "You had crumbs on your lips." Jaejoong shrugged. "Oh. Thanks." You shyly said.
After lunch, both of you just knocked out on the blanket.
Jaejoong opened his eyes to find you really asleep. You were lying on your stomach with your head buried in your arms. Jaejoong scooted closer. He reached out and gently stroked your bangs away from your face.
A couple girls walked by and whispered.
"Look at that couple." "The guy is gorgeous!" "What a cute couple! He's totally in love with her!" "I envy her!"
*Love? Me? With her? How do they know something I don't? Do I really look like I love her?* Jaejoong wondered. He had no idea but all he knew was how he loved to watch you sleep. It made him feel warm and calm inside.
^ Back to Top