Starry Night
by dbskgirl4ever
Tags comedy dbsk jaejoong jyj korean romance | Report Content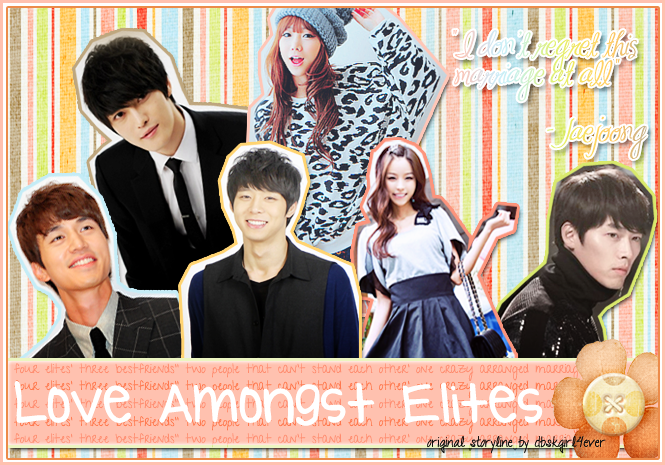 http://www.youtube.com/watch?v=rBFqEwOkSwA
--
Jaejoong was waiting in the living room. He checked his watch. It was close to 10 p.m. Yet, you still weren't home. There was no contact from you either.
Jaejoong sighed in exasperation and leaned back in the seat. *God, where is she? Why hasn't she called me yet? I know I said that she doesn't have to contact me but still…* He took out his phone and pressed send. But he ended the call right away and heaved a sigh.
*Dammit. I told her I wouldn't contact her either. Shit. This is complicated.* Jaejoong smoothed his face and stared at the ground. *Seriously, where can she have gone?*
----
"Are you sure you're supposed to light the grill this way?" Hyunbin peered at the charcoal.
Dongwook came over with the meat, "Yeah, I've lit the grill like that all the times I've been here."
"Well it's not working." Hyunbin sourly said.
"Let me try." Dongwook lightly pushed him to the side and played with the screws and lighter fluid. WHOOSH!
"HOLY CRAP!" The guys hollered.
You looked up from the picnic table, "Is something wrong?"
"NO!" They both blurted.
"We can't let her know that her possible husbands can't light a grill!" Hyunbin hissed. Dongwook nodded in agreement.
You put your hand on your hip, "What are you two whispering about?" "Nothing! Ahem!" They cleared their throats and pretended to be busy. You chuckled and shook your head *What are they up to now?*
Hyunbin and Dongwook grilled the meat and came back to the table, where you had set up everything. "Did you cook anything in the kitchen?" Hyunbin asked. You shook your head, "My cooking skills aren't that great yet."
"Come on! Hurry up and learn! I needyou to cook me breakfast when we're married." Hyunbin impatiently knocked his chopsticks on the table.
"You don't have to cook me anything. I'll cook for you instead." Dongwook winked.
"Suck-up." Hyunbin muttered. Dongwook shrugged with a smile. He held out a piece of meat, "Ahh~"
"Don't eat it!" Hyunbin snapped but you ate it all up. "Yum!" "I don't like where this is going." Hyunbin grumbled. You and Dongwook laughed. "Sit, Binnie oppa, and eat."
After dinner, the 3 of you sat around the campfire. Hyunbin brought over the mugs of hot coffee. "Thank you." You took a mug. He sat down at the empty space next to you. The 3 of you sipped the coffee and looked up at the night sky that was full of shiny stars.
"I think it's been a while since we went on vacation together like this. We went camping before my wedding and that was it, right?" You asked.
"What wedding?" Both of them asked.
"Oppas!" You lightly shoved them.
"I thought we agreed not to talk about him." Hyunbin chided.
"I know…but I have one last thing to say…" You said. They both looked at you. You thoughtfully stared at the fire, "I think it's going to be hard to just erase him from my heart like that. I can't put him behind as my past because he's still in my present and future." They silently agreed on that. "But…" You looked at them, "I think once we do divorce, it won't be so hard for me anymore. I realized that I could still be myself without him. For now, I'll just go with the flow. If I have to be with him, I will. But when we go separate ways, I won't cry over him anymore. Oppas will be with me, right?"
"Every step of the way." Hyunbin squeezed your hand. You looked at Dongwook who smiled and nodded. He put his arm around your shoulder and you rested your head against his neck.
You deeply inhaled and exhaled. "The stars look so beautiful tonight." You pointed up at the sky.
"Yeah, it does." They agreed. The 3 of you peacefully watched the sky together.
^ Back to Top