Venting
by dbskgirl4ever
Tags comedy dbsk jaejoong jyj korean romance | Report Content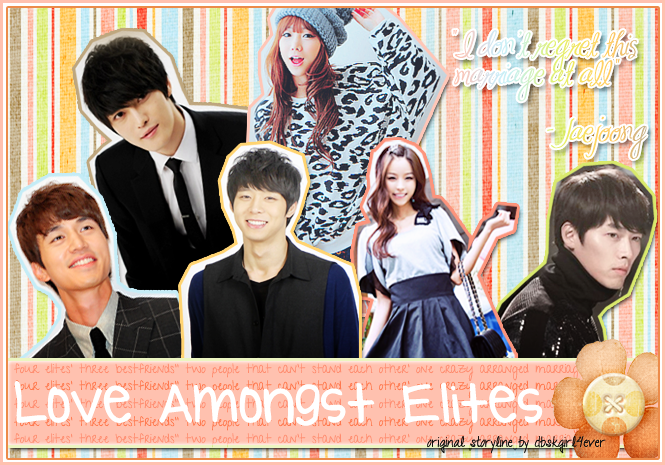 http://www.youtube.com/watch?v=NWqZM1CXbrA&feature=related
---
You stormed inside Hyunbin's house.
His estate was huge and he had his own house on it that was separate from his parents'. The main house was bigger but his was beautiful. There was a miniature lake in the front along with a bridge. His front walls were entirely made out of glass.
You lay down on his couch and started kicking and venting, "AH! WHY DID THIS HAVE TO HAPPEN TODAY!"
In the midst of your crisis, Hyunbin had the nerve to say, "I'm going to go change." He left you screaming alone in the living room.
Dongwook came inside, "Where did Hyunbin go?"
"To go change into his ugly tracksuit!" You snapped.
"I HEARD THAT." Hyunbin said from above. He came downstairs in, you guessed it, his sparkly blue tracksuit. "Didn't I tell you where this tracksuit came from? A-"
"Italian designer stitched each sequin detail by detail." You and Dongwook had it practically memorized by now.
"You know? Good." Satisfied, Hyunbin went into his kitchen to get something to drink.
Dongwook sat on the arm of the couch and pushed your bangs away from your face, "Don't be stressed. It's all over."
"STILL! I'M SO ANNOYED! I CAN'T BELIEVE HE HAD THE NERVE TO SAY THAT TO ME!" You abruptly sat up, "What? Can't afford eyes? ARGH!" You lay back down.
"Your dress can get cleaned up-" "IT'S NOT ABOUT THE DRESS ANYMORE!" You kicked your legs.
Hyunbin came back and took a sip of his juice, "The dress was ugly anyways. Good rid-"
You threw a cushion and it bonked him on the nose. Some of the juice landed on his tracksuit.
"YAH!" Hyunbin shouted. No one messed with his tracksuit. "THIS IS MY FAVORITE TRACKSUIT! AND YOU HIT MY FACE! HOW MANY TIMES DO I HAVE TO REMIND YOU THAT MY NOSE IS PHYSICALLY AND FIGURATIVELY HIGHER THAN ANYONE ELSE'S?!"
"May your tracksuit rot in hell." You bitterly muttered as you hugged a pillow to your chest.
Hyunbin opened his mouth to argue but Dongwook shook his head and sliced the air, signaling Hyunbin to cut it out.
Hyunbin sighed and came over. He put the juice down, lifted your legs up, and sat down. Your legs flopped back onto his legs. "~~~~~~~~~ there are people in this world whose physical appearance is of the elite but their insides are trash and crappy. You just met one today. Just think of it as stepping on piece of shit today so that you won't step on another piece of shit in the future. Avoid those kinds of people, all right? You're the real elite here. So stop whining and go home and shower. You smell like grapes." Hyunbin advised.
"You were starting to make me feel better…" You grumbled.
"Good. Now get the hell out." He pushed you. "Ouch!" You landed on the floor.
"Hyunbin." Dongwook chided as he helped you up.
"Thanks, jackass." You dusted the back of your skirt.
"No problem, big whiner." Hyunbin led you and Dongwook to the door. "Adios amigos." He slammed the door shut and locked it.
You pouted. Dongwook chuckled, "Come on. I'll take you home."
On the way home, he asked, "Are you still upset?"
"…No, not really." You sighed. "I'm just glad it's all over. I hope I never ever meet those people again. If they try to use Line Tour, you should charge them triple the price!"
Dongwook laughed, "Araso. I'll make sure they regret messing with you." You smiled back. He parked in front of your mansion, "Go in."
You untied his jacket and gave it back to him, "Thanks, Dongwook oppa."
"Sleep well." Dongwook waved. When he was sure that you had gone in safely, he headed home.
^ Back to Top