Scared
by dbskgirl4ever
Tags comedy dbsk jaejoong jyj korean romance | Report Content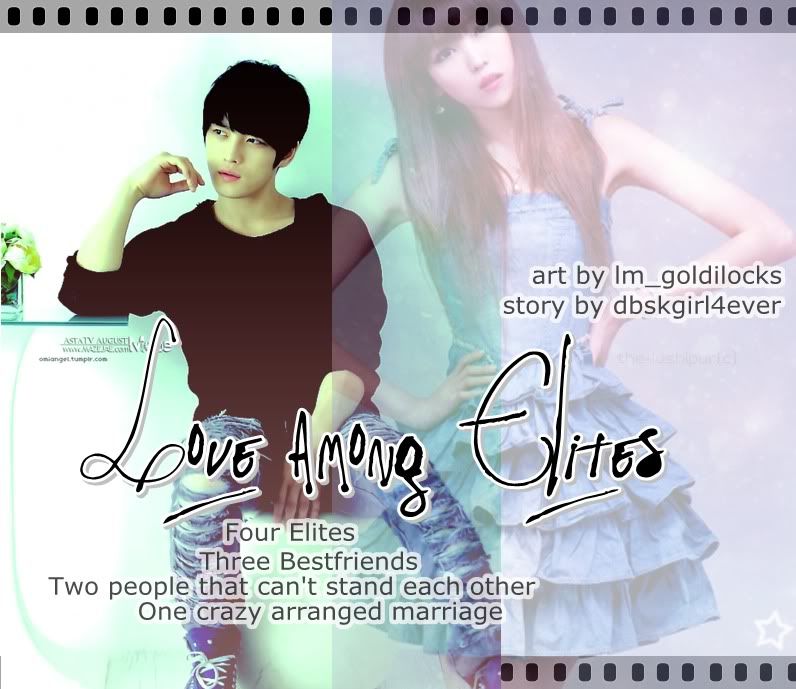 http://www.youtube.com/watch?v=n8rcnO-t_L0
----
Midnight Bar was crowded with Jaejoong's guests. There were many questions about you. Jaejoong introduced you to everyone who didn't really know you yet. You felt proud and happy every time he said, "This is my wife."
"Jaejoong-ah!" Someone called. He turned around and his entire face lit up, "Ahyoung!"
Your smile slipped off your face.
Jaejoong forget about you and ran over. Ahyoung threw her arms around his neck while giggling, "Happy Birthday, bff!" He grinned and squeezed her waist, "Thanks."
Yoochun appeared and smiled warmly, "Happy Birthday, Jaejoong." He reluctantly pulled away from Ahyoung to shake his hand. "Thanks, Yoochun."
"Come, come! I have your birthday gift here!" She led Jaejoong away. You were left all alone, forgotten behind.
Yoochun looked around for that one familiar person. He saw you and a smile automatically tingled on his lips. He was about to walk over but stopped. You were sadly gazing at someone. Yoochun followed your gaze and saw that it linked to Jaejoong. He was laughing and talking with Ahyoung. They were in their own little world and didn't realize you at all. Yoochun studied you carefully. *That look in her eyes…why does she look so sad? Does it have anything to do with Jaejoong and Ahyoung, perhaps?*
Before he could take action, you turned around and disappeared into the crowd.
"Oh! Jaejoong's wife!" A voice squealed. You turned around to see Junsu. "You're Jaejoong's wife, right?" He smiled.
You nodded with a small smile. "I'm sorry. I forgot your name. What was it?" Junsu asked.
You gave him your name.
"I'll remember that from now on." Junsu beamed, "So how does it feel being married to one of the Top Ten?"
"I'm a Top Ten, you know." You said in amusement.
Junsu laughed, "Touche. Jaejoong should be lucky to have you then." You smiled widely this time.
While you and Junsu talked, Jaejoong walked over. "Hey, what are you two chatting about?" "About how great of a husband you are." Junsu grinned. Smiling, Jaejoong punched his shoulder. "I'm going to go see Changmin." Junsu nodded and left.
Jaejoong turned to you, "Are you having a good time?" "Does it even matter? You're the one that should be happy. It's your birthday party." You shrugged. Jaejoong softened, "It matters to me." You looked up and gazed into his eyes. Your heart started to react again.
A waiter passed by with treats. Jaejoong picked up two and handed one to you. "Eat it. It's chocolate imported all the way from Italy. I'm sure you'll like it."
You didn't care if it was a rock in your hand. If Jaejoong said it was good, you trusted him.
"Jaejoong!" Ahyoung called him again. "Coming!" He left.
You watched him run off to Ahyoung. Whenever she called him, he would be there and that made you angry. You popped the chocolate in your mouth and chewed while grudgingly glaring her way. *Too bad he gave ME the chocolate so HA!* You didn't even know if it tasted good or not. You were just too busy giving her a horrible glare.
"If looks could kill." Someone commented.
You swallowed the chocolate and turned your head. Yoochun chuckled, "You really don't like Ahyoung, do you?" You crossed your arms defensively, "I don't really care. She just doesn't like me." But Yoochun knew that in reality, you hated her more than anyone. "Don't mind Ahyoung. She doesn't mean anything bad."
"Hmpf." *Why do I find that so hard to believe?* "I'm going to use the restroom. Excuse me." You headed out of the social atmosphere. You went into the bathroom and started to rinse your hands. You felt something stuck in your teeth and spat it out. A pale, yellowish chunk sat on the sink. *What is that?*
Your eyes widened in realization and the color left your face. *Oh no…is that…peanut?*
You remembered chewing on something in the chocolate but you hadn't know that was peanuts! You could already feel your face heating up. *I have to go to the doctor right away!*
You headed towards the door. Already, your throat was swelling up. You couldn't breathe and your knees went wobbly. You held onto the railing for support but collapsed anyways. You started to hyperventilate and everything was spinning around. *Oh no. Oh no. Oh no.*
"~~~~~~~~~~~~~!" Someone ran over and grabbed your weak body. You looked up to see Yoochun. Cold sweat ran down your head. "Yoochun…oppa…" "What happened?!" He panicked. "The chocolate…I didn't know…peanut…" You lost consciousness completely.
"NO!" Yoochun pulled you onto his back and started running.
Jaejoong was having a blast inside with Ahyoung and his other friends. Suddenly, Junsu darted in, "Jaejoong!" Everyone looked up. "You better go outside! Your wife fainted!"
Murmurs ran through the crowd. Ahyoung's eyes widened. Jaejoong's smile fell, "Muh?"
Junsu pointed towards the exit. Jaejoong forgot about his party and ran out. He saw Yoochun carrying you towards the door. Jaejoong ran over, "What happened?!"
"She had an allergic reaction." Yoochun impatiently muttered as he called the ambulance.
"Allergic reaction?" Jaejoong was confused. "What are you talking about? She's not allergic to anything."
"She's allergic to peanuts." Yoochun snapped.
Jaejoong's eyes widened *Oh shit.* He remembered giving you the chocolate filled with peanuts. *Fuck!*
The ambulance finally arrived and the pediatrics spilled out. Yoochun laid you on the bed and darted into the ambulance. It left without Jaejoong.
Ahyoung ran out, "What's going on?" Jaejoong snapped out of his daze, "I need to go."
"What?"
"I have to go to the hospital!" He claimed.
"But your party-"
"Where are my keys?" Jaejoong darted back into the bar. He grabbed his keys and wallet and fled to his car.
Within minutes, Jaejoong had arrived at the hospital. Yoochun was waiting outside the ICU. "What happened? Is she okay?" Jaejoong asked, breathless. "I don't know." Yoochun quietly spoke. Jaejoong exhaled. He was actually scared. What if something had gone terribly wrong with you?
Yoochun gave him a hard look, "Honestly, Kim Jaejoong, what were you thinking giving your wife peanuts?" "I didn't know she was allergic to them…" He whispered. "You call that an excuse? She's your wife." Yoochun chided. Jaejoong felt remorseful. *How come I never knew and Yoochun already did? What kind of husband am I anyways?*
The doors opened and both men straightened up. "How is she?!" They blurted and stared at each other. "Your wife is fine." The doctor said to Yoochun. He glanced at Jaejoong who furrowed his eyebrows, "That's my wife in there."
The doctor turned to him, "Oh, my apologies. Your wife is all right. She went into shock for a while but we managed to pull her out. We gave her an antihistamine shot so she should be okay. She consumed quite a few peanuts, which isn't well at all." The doctor frowned in disapproval. Yoochun looked at Jaejoong, who was sent into another round of guilt.
"Anyways, she's all right now and that is the important thing. She will be frail for a while and she'll need plenty of rest. But you may take her home after the IV shot." The doctor bowed and left.
Jaejoong sank against the wall in relief *She's okay. I'm so glad.*
Yoochun silently exhaled in relief also. *At least she's okay now. If something had happened to her, I don't know what I would've done to Kim Jaejoong.*
^ Back to Top